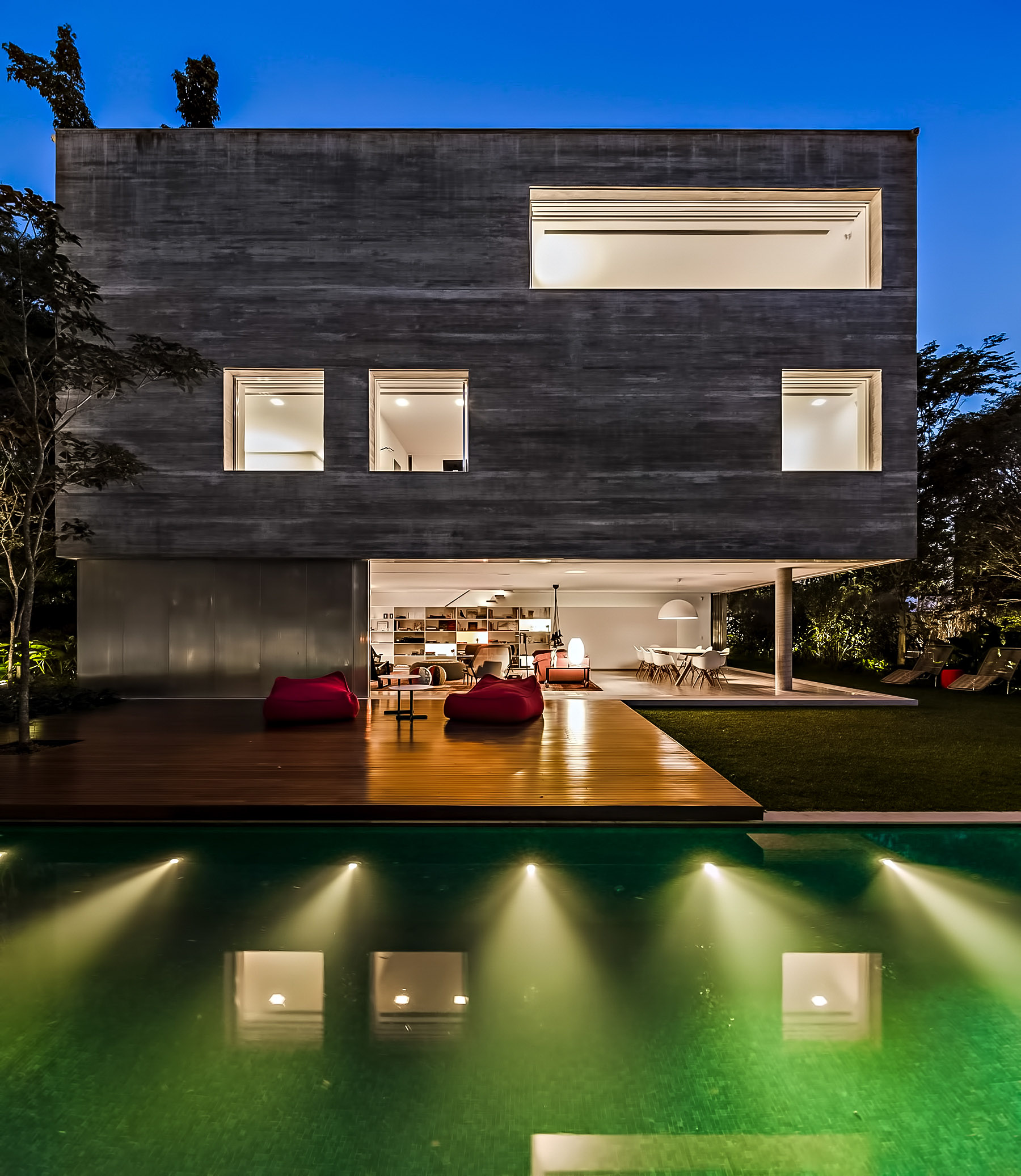 Size: 5,812 sq. ft.
Built: 2012
The Cube House is a luxury residence in São Paulo, Brazil designed as if it were a deconstruction of the volume from a cube. The subtracted bulk of the house makes it seem as if the residence is hovering over the ground, suspended on delicate round columns.
The large minimalistic structure separates the ground-level interior spaces of the home with multiple recessed sliding glass doors that characterize the living experience of subtracting volume from the cube. 
The modern architectural structure uses negative space and volume to create openness wherever necessary. The magnitude of the concrete structure is deliberately balanced with materials and colors that blend into the surroundings creating an atmosphere of harmony with nature.
Architecture: Studio MK27
Architect: Marcio Kogan
Interior Design: Diana Radomysler
Photography: Nelson Kon, Fernando Guerra