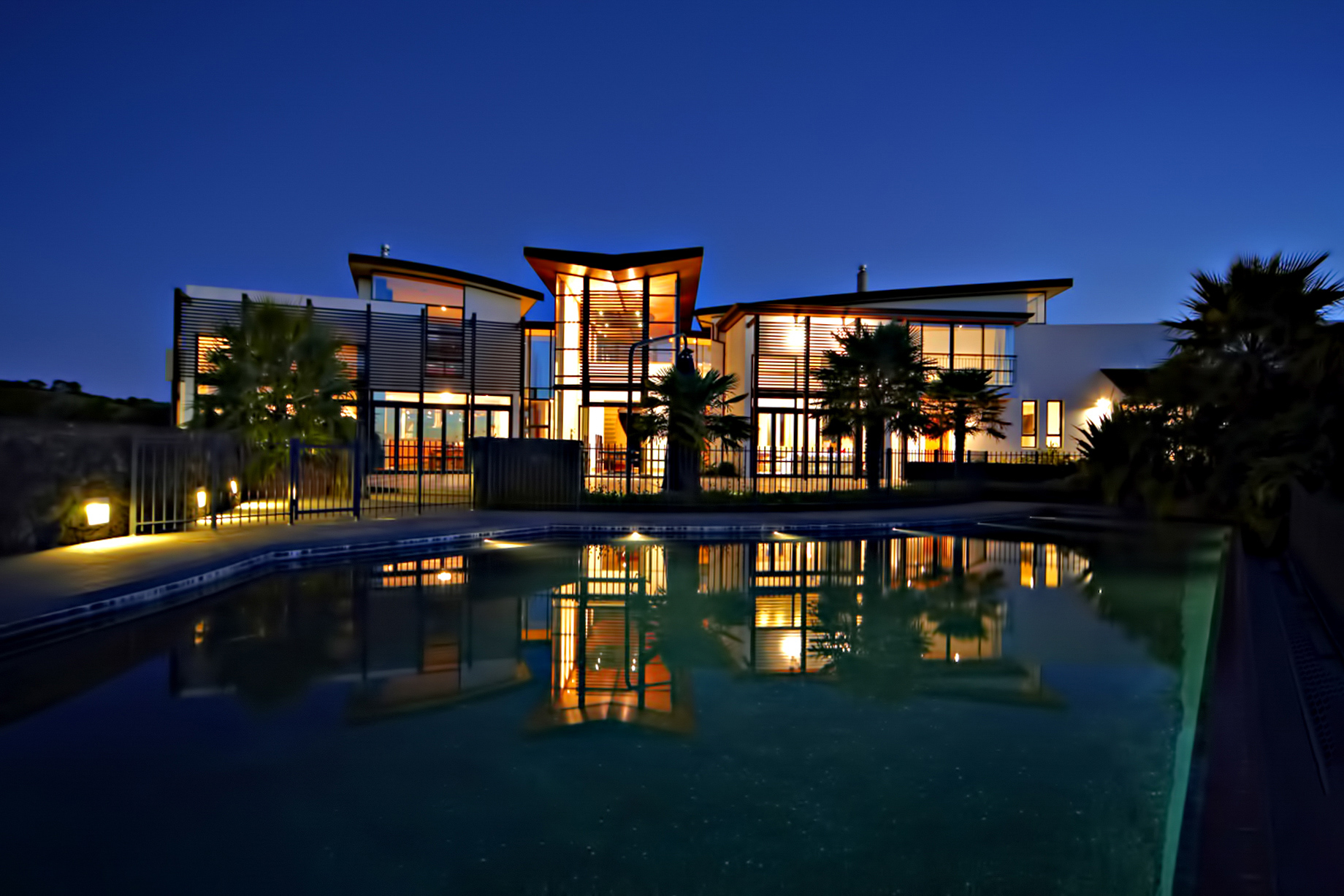 Size: 6,996 sq. ft.
Lot: 4.65 acres
Built: 2005
This architecturally impressive luxury rural retreat was built in three stages over 14 years. It was empathetically designed to accommodate the evolving needs of the owners, incorporating a main two-level family home, along with a detached guest house, games room, swimming pool, tennis court and tennis pavilion, and a separate garaging pavilion and boat shed – all organized around a curved entry colonnade with the structures broken up to create a unique sense of private pavilions on the landscape. 
Built to be an outstanding coastal property on a 1.8ha lifestyle block, the principal structure of the Sullivan House Residence is ordered by a curved spine that runs throughout its length and separates the private from the public spaces with formal areas that are generally treated with larger volumes of double height space in contrast to more intimate spaces for the private and family areas. Each turn and twist in the free-flowing plan opens up to a unique and unexpected tranquil view of the peaceful surroundings and the magnificent Whitford coastline.
Located on the distinguished Clifton Peninsula in one of the finest rural locations in Auckland, Sullivan House enjoys spectacular northern position, with views of the Hauraki Gulf and Rangitoto Island, while being a short 40-minute drive from Auckland's vibrant central business district and within just 5 minutes to the Pohutukawa Coast, which includes Maraetai Beach, two world-class golf courses, Pine Harbour Marina, and the Maraetai Beach Boating Club.
Architect: ASC Architects
Photography: Michael Ng