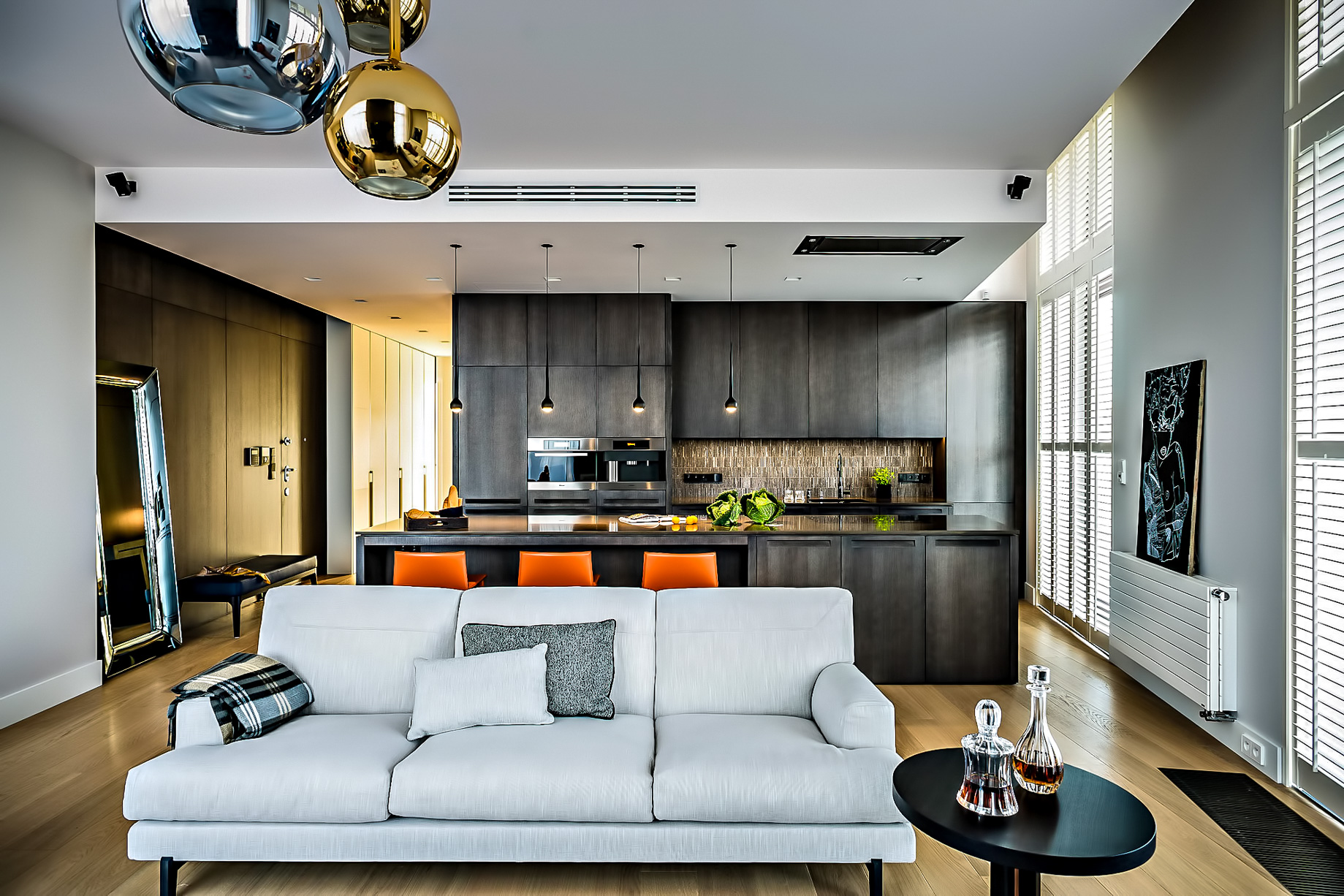 Name: Nowe Powisle Penthouse
Type: Modern Contemporary
Size: 1,722 sq. ft.
Built: 2010
Completed: 2013
Located in the heart of Warsaw, the capital city of Poland, this 1,722 sq. ft. luxury penthouse at the Nowe Powisle development is only a short walk from the vibrant cosmopolitan city centre of Warsaw and its central business district and adjacent to the historical old town of the city while enjoying spectacular views overlooking the Vistula River.
Created for a private investor, the comprehensive interior design of the penthouse achieves simple elegance with a spacious luxury experience that offers a feeling of warmth and tranquility through discerning form, function, and decor. Clean lines, an earth-tone color palate, and subtle natural materials such as oak floors, Carrera marble, silk wallpapers, wood veneers, and leather accents were chosen to accentuate the comforting and relaxing panoramas of this captivating and alluring location.
The Nowe Powisle penthouse offers some of the most impressive natural views in Warsaw, facing directly onto the river Vistula, the longest river in Poland, which flows through the edge of the city centre with numerous islands and sandy banks adding to its beauty. The impeccable location also offers views of the retractable roof of Kazimierz Gorski National Football Stadium on one side, and the University of Warsaw on the other.
Architect: APA Kurylowicz & Associates Architecture Studio
Developer: The Menolly Group
Designer: Republika Architektury
Photography: foto & mohito
Location: Wybrzeże Kościuszkowskie 45, 00-347 Warsaw, Poland