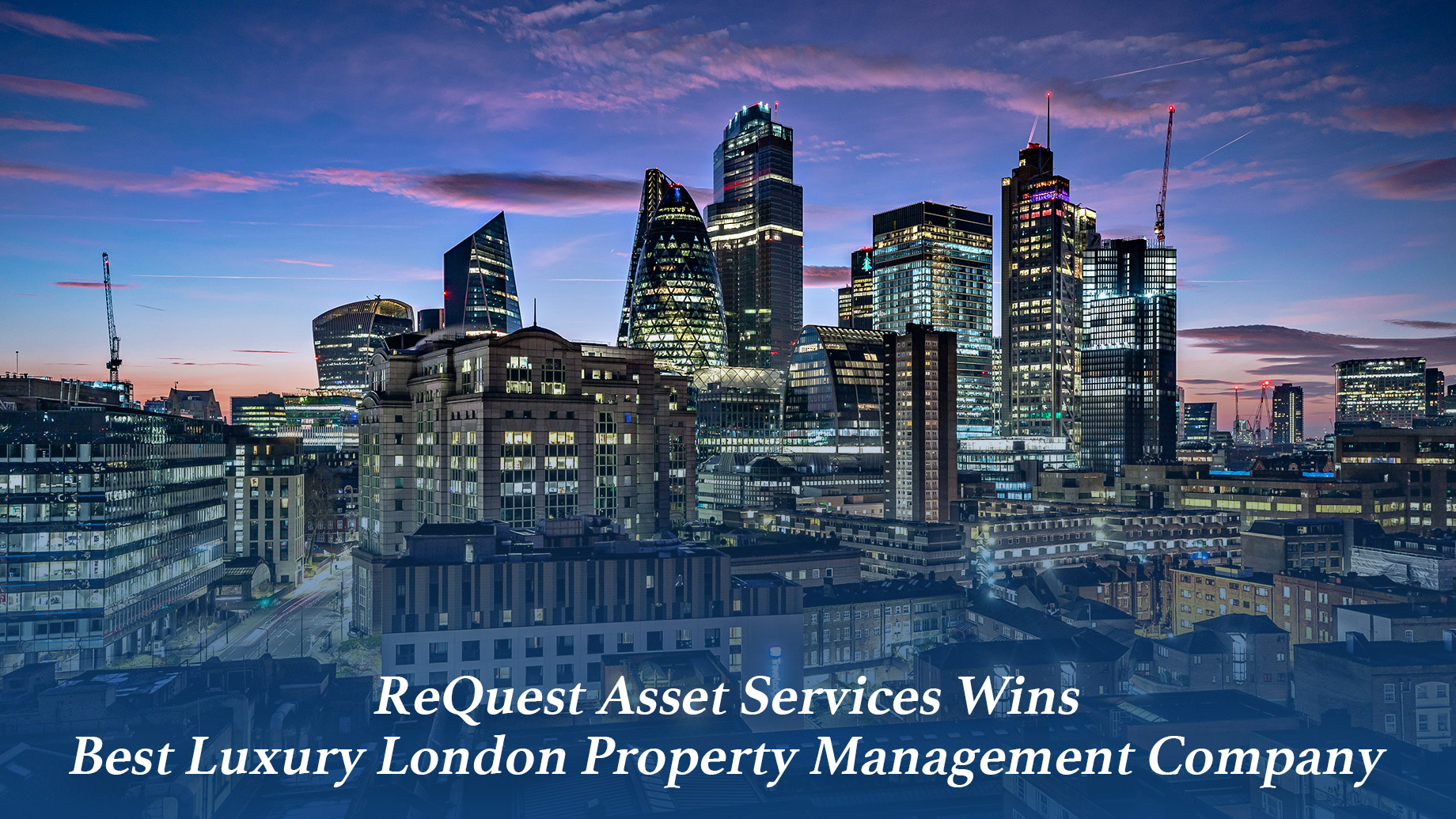 Life is full of responsibilities, and no matter how hard you try, you can't be best in everything. Taking care of your beloved family, supporting friends, running a business – there are things that no one can replace you in. But at the same time, some things take your precious time away, while they can be comfortably entrusted to professionals. For instance, any aspect of property management can be handled by dedicated professionals who will take care of your property as their own. Many homeowners and landlords have already benefited from working with ReQuest Asset Services. The experts of Luxury Lifestyle Awards joined the high praise by recognizing the company as an honorary winner in the category ­of The Best Luxury Property Management Company in London, UK.
It is, probably, hard to believe, but the phrase "any aspect of property management" means literally anything that relates to real estate matters. The team of ReQuest Asset Services is ready to take on every request to resolve any matter concerning your home. If you leave for a couple of weeks or months, you can be sure that your home is safe and well maintained. If your roof is leaking, a skilled master will fix it as soon and as qualitatively as possible. If your dear pet needs to be taken care of, if you need housekeeping services, if you want to update interior design – your every request is just a reason for property managers of ReQuest to save your time for doing what you love the most.
With a wealth of experience as landlords, the team of ReQuest knows exactly their clients' needs. Luxury property portfolio requires special maintenance and prompt service – personalized and fast service without delay. Your dedicated highly qualified manager will help you with property search, provide you with investment consultancy and aftercare.
People who want to let their property or already have tenants will also find the services they need in ReQuest Asset Services. Understanding the needs of tenants and property owners helps the managers to find the most advantageous and beneficial conditions for both sides. When tenants get the kind of treatment they want, they enjoy their stay in the property for as long as possible. If a property owner is looking for new tenants, his personal manager will help him to find the ideal candidates. And later, the manager will provide all the services needed to keep the tenants and the owner completely happy and satisfied.
If you own the property that you intend to use as an Airbnb rental or a homestay, you should be prepared for more problems than benefits. But the full white-glove service from ReQuest is the best way to gain benefits and avoid problems.
The stress of buying or selling property and relocating can turn into one of the most unpleasant experiences in your life. With ReQuest Asset Services you can outsource the whole process and enjoy watching the big changes from aside. Your manager will become your personal representative and an advisor on the most complicated property-related matters.
The committee of Luxury Lifestyle Awards also noted the wide range of concierge services offered by ReQuest. Сombination of the highest professionalism and versatile services brings great comfort and convenience into their clients' lives.