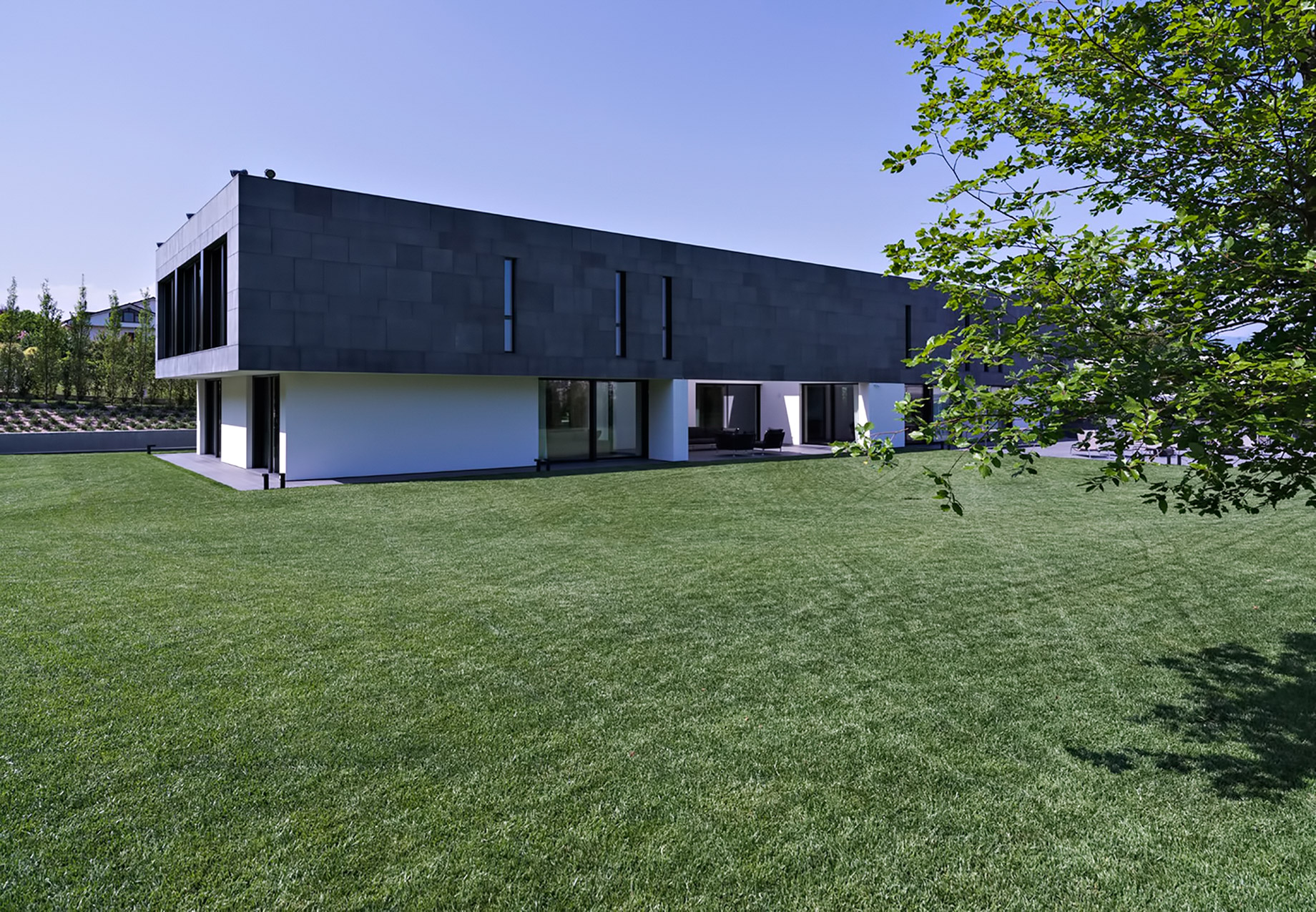 Name: Villa Pietra
Type: Modern Contemporary
Bedrooms: 4
Bathrooms: 3
Size: 6,027 sq. ft.
Lot: 43,055 sq. ft.
Built: 2016
Based on two main themes of volume and introspection, the Pietra Luxury Villa is composed of two architectural boxes are one on top of the other, but do not overlap perfectly, as if it is a sculpture by Oteiza. The volumes of the structure overlap, but do not dominate or coincide creating a unique residence with a top section entirely covered in gray basalt slabs with a white ventilated facade that rests on the bottom supporting it and highlighting it.
The basalt stone is the main material, used in combination with concrete. The upper volume, with its grey stone slabs cladding rests on the lower, white box that makes it float and highlights it at the same time. The same stone is used also for the outdoor flooring, the internal patios and the staircase, as the aim was to have an almost mono-material, monolithic effect. On the other hand, the stone perceptions of colors and shades changes as the natural light and weather change.

The details of the stone cuts have been masterfully detailed, especially when it is used in the windows frame or open passages that connect the inside with the outside. The second main architectural aspect is introspection, as the only rooms directly connected with the surrounding are the bedrooms. All living areas open towards internal patios with skylight. The design of the residence creates a monolithic effect of material consistency with the variation of light during the day and the different atmospheric times give different colors and nuances that give levity to the top as if it were a grey box floating above a white base. This is minimalism and architectural introspection in action.
Architect: Parisotto + Formenton Architects
Photography: Paolo Utimpergher
Location: Conegliano, Treviso, Vento, Italy