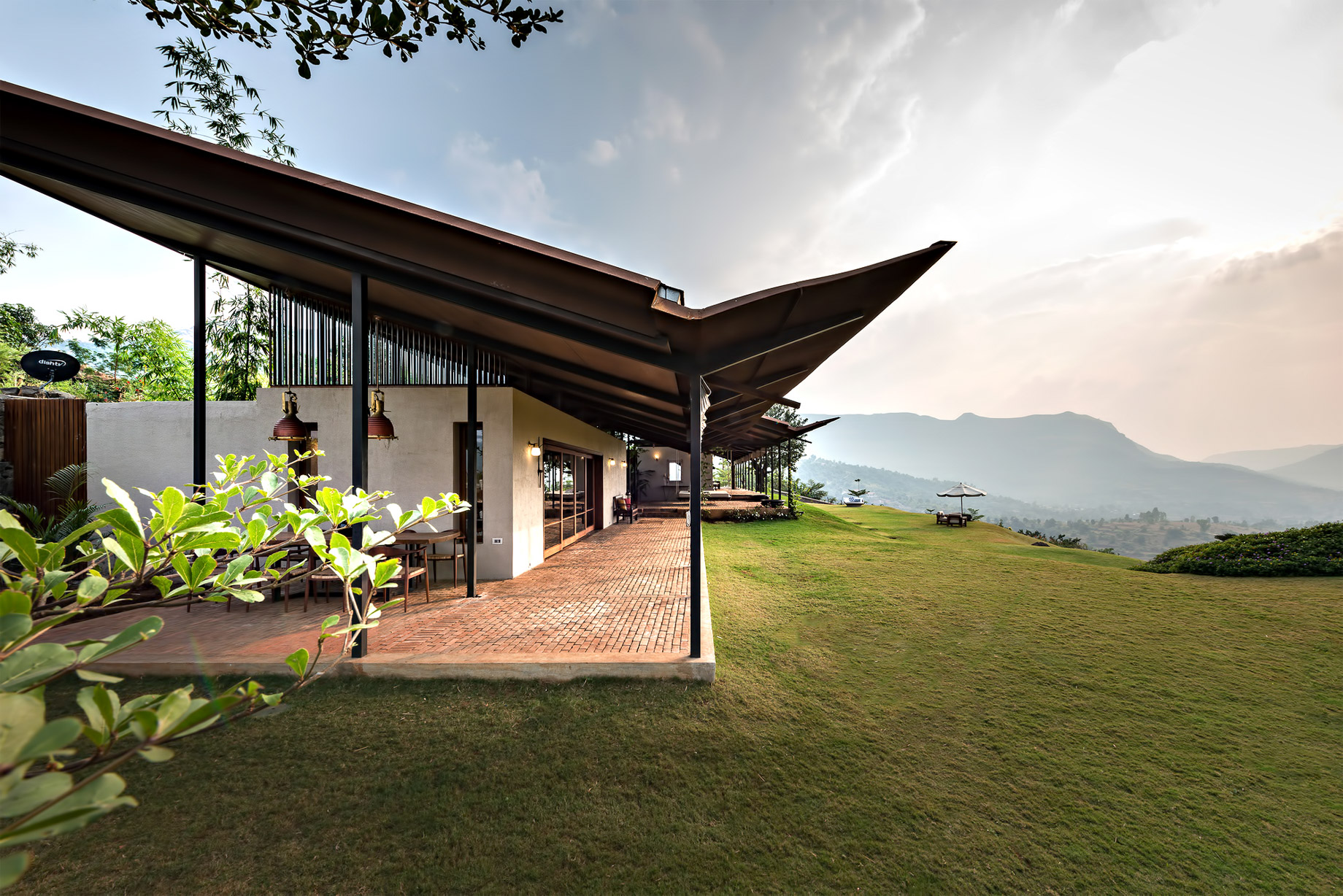 Name: Gabion House
Type: Modern Contemporary
Bedrooms: 3
Bathrooms: 4
Size: 1,614 sq. ft.
Built: 2017
Set upon a stunning hilltop location with amazing vista views overlooking Lake Pawna in India, this country home starts with an 8-foot-thick Gabion wall, which acts as a spine, the first marker which runs for 170 feet, from east to west. All spaces in a one room thick linear organizations attach themselves to the Gabion and a generous 10-foot-wide verandah lined in local bricks becomes the movement and principal living zone.
The break in the Gabion becomes the point of entry, almost like slipping in discretely, into a densely planted court, confronted by a swing bed, framing the phenomenal view. The innovation of the musket spouts and the full-length Y-rain collector makes sure that the water shed by the roof is tamed and shot out away from the verandah. This is a high precipitation, catchment area.
The pool sort of drifts away from the verandah as a reflective mirror plane, pointing to the peak on the opposite shore. Open showers, high rooms, terrazzo en-suites and brass lamps add to the overall frugal natural atmosphere. The Gabion has become overgrown and is ruinous and modern at once, in a way.
Architect: Spasm Design
Photography: Shashank Patil
Location: Lonavala, Pune, Maharashtra, India