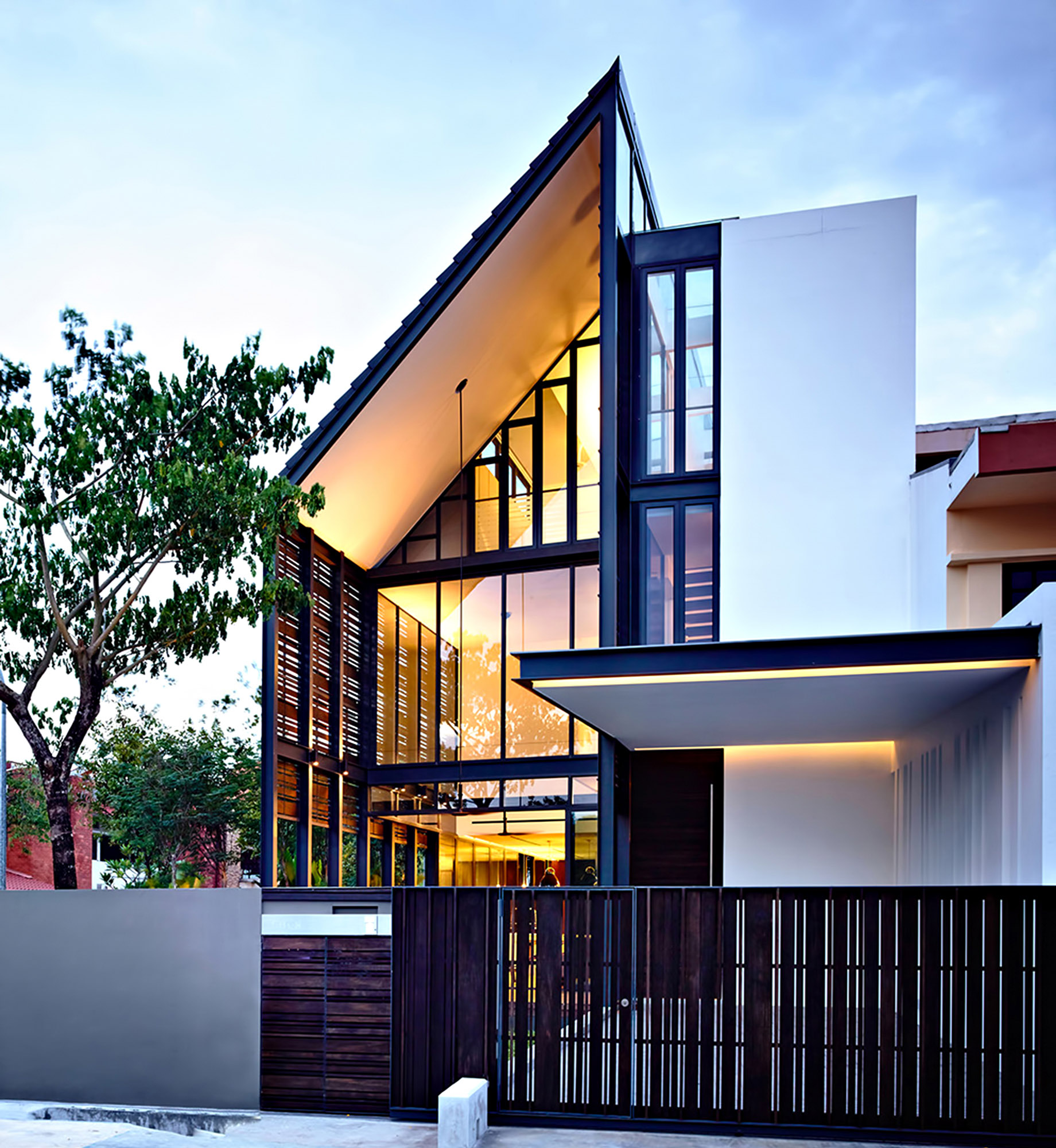 Type: Modern Contemporary
Bedrooms: 4
Bathrooms: 5
Size: 4,025 sq. ft.
Built: 2014
The Lines of Light Luxury Residence sits at a corner site and thus the full side of the house fronts the side street. To preserve privacy while allowing light and ventilation, a slatted timber screen covers the entire side elevation.
At the front, an outdoor terrace with a high volume fronts the main garden. The space continues into the double volume living room with a feature bookshelf that extends two storeys.
The first storey has an open plan and large glass sliding doors open up to the lush side garden. One enters the house into the triple volume space with the cantilevered stairs on both sides of the walls.
Architect: HYLA Architects
Photography: Derek Swalwell
Location: 58 Faber Terrace, Singapore 129039