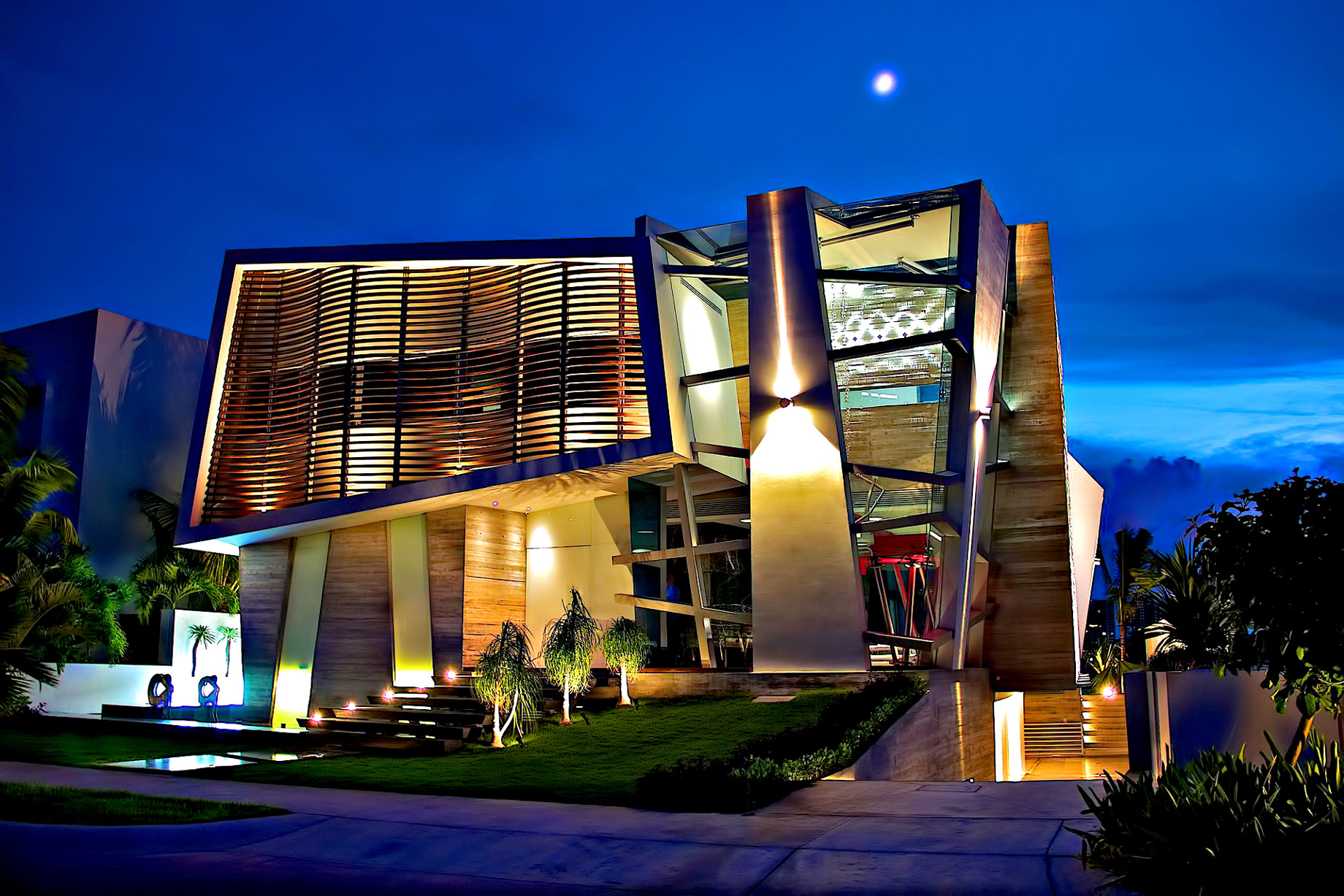 Name: Casa Gomez Luxury Residence
Type: Exclusive Gated Community Casa
Bedrooms: 5+
Bathrooms: 3-5
Levels: 2
Size: 10,764 sq. ft.
Lot: Canal view
Completed: 2012
Casa Gomez is an ultra-modern residence located in the luxury-gated development of Puerto Cancun situated on a one-mile stretch of white sand ocean beach. The exclusive luxury residence includes bold jaw-dropping geometric architecture that includes the perfect dose of non-conformity with artistic and designer features such as neon and LED lighting that set an innovative expression of modern luxury with nuances of light.
Created through a deconstructive approach to architecture, the design of Casa Gomez is organized to flow between indoor/outdoor spaces as if it were a single environment. Large oversize retractable windows emphasise the main canal views with the Cancun hotel zone visible in the distance.
The selection of materials and textures was key to creating the unusual and edgy geometric environments. Secific Bisazza mosaic accents combined with granite and wood floors provide a balance between exposed concrete walls and glass windows. Avant-guard is an apt description of this alluring luxury residence that combines vivid architecture and vertiginous geometry.
Architect: SOSTUDIO Architects
Principal: Sergio Orduna
Photography: Joseph Gallardo / Maribel Garzon
Location: Puerto Cancún, Cancún, Quintana Roo, Mexico