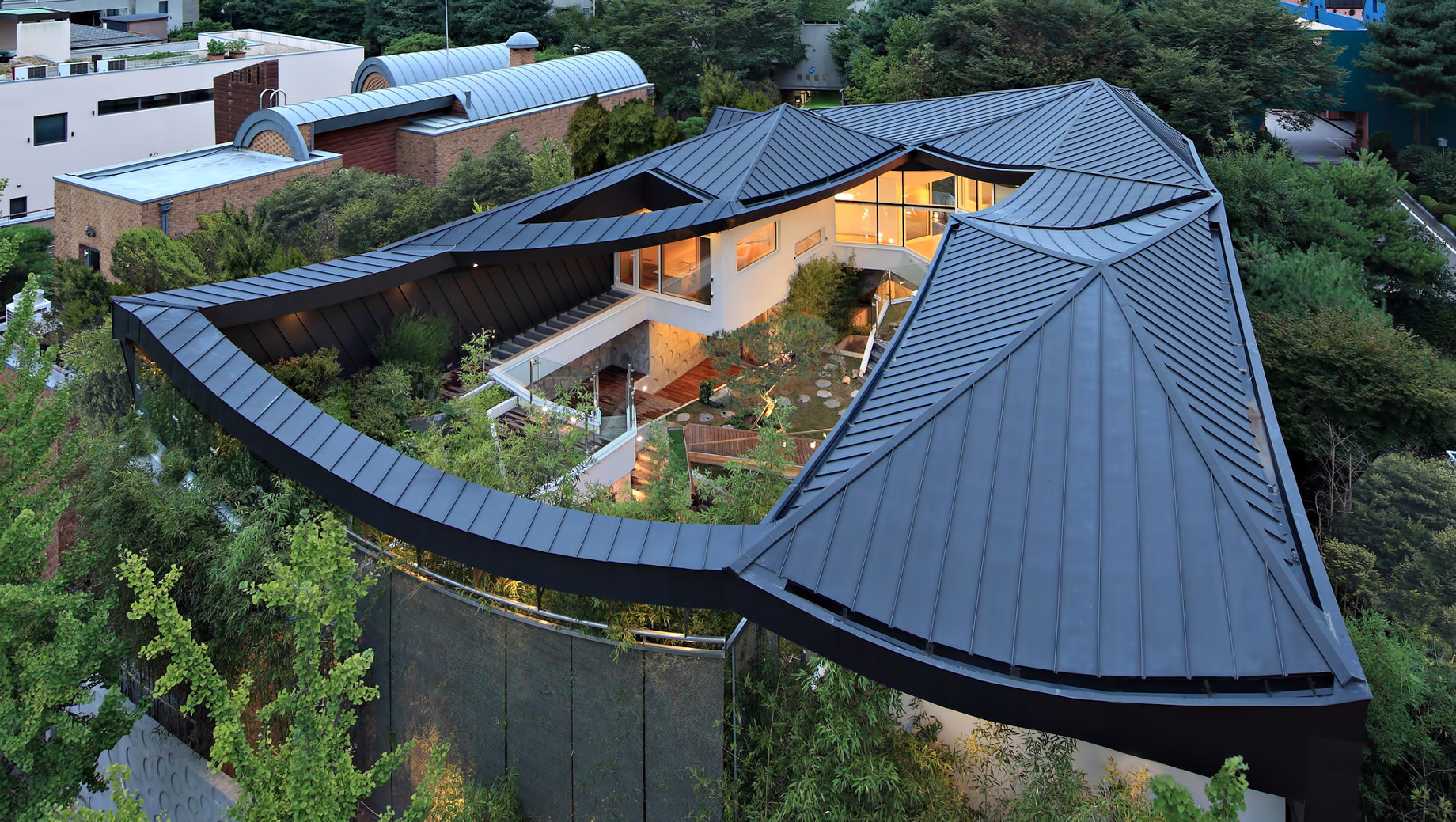 Name: Ga On Jai House
Type: Modern Contemporary
Bedrooms: 3
Bathrooms: 4
Size: 3,433 sq. ft.
Lot: 6,921 sq. ft.
Built: 2013
The house which has its own Identity of Korean culture has been designed as a monumental representation of the traditional principals of Madang, Ru and Cheoma to create a cultural identity all its own. This natural adaptation to nature has been basic character of Korean culture of architecture. The dramatic effect of these efforts is more than evident in this sensationally unique luxury residence.
By introducing "Madang" which is Korean inner court, the structure solved the requirement of introvert space, ecological environment, useful outdoor space and have got the nature which has healthy, live environment and landscape.
By introducing "Ru" which is Korean-pilotied architecture, the design absorbed the dynamic and picturesque landscape of near mountain, according to turn the axis of mass of living room to top of the surrounding mountain. Void space under "Ru" is the beginning of approach part of dramatic sequence of strolling course in spaces of this house, like cave.
By introducing curved "Cheoma" which is cantilevered roof of Korea for the floating roof of this house, the residence, not only the resistance to rough weather condition, but also, to revive the traditional language of architecture in translated language in modern. By introducing oval patterned concrete wall, which was derived from traditional stone wall, we expected it would be reminder of past.
Architect: IROJE KHM Architects
Photography: Jong Oh Kim
Location: Seongnam, Gyeonggi, South Korea