There's something magical about Mexican-style home interiors. These four Mexican-style homes, in particular, have a global following.
But why do most people from the Western and Eastern parts of the world want to move into these Mexican-style homes?
Firstly, any house constructed with the help of indigenous materials looks detailed and decorative.
These Mexican house interiors have arrangements that aren't common in other nations, except in Northeast America and its nearby countries. However, their reach is vast and profound.
Since we've heard about this and personally researched it, we'd like to share with you the four Mexican-style homes that you'd wish to move into.
These Mexican-style homes have a few things in common: they are made up of stucco walls, clay roof tiles, mini windows, and wooden beams, which make their space aesthetically inviting and vibrant.
Do you know that Mexican-style homes represent colonial architecture?
To learn more about this, take a stroll through the streets of the city, where you may see its pre-colonial aspects, intricate details, and perhaps a few famous Mexican paintings hanging on the walls of locals.
But out of all those, these Mexican houses have garnered the most attention:
1. Hacienda-Style Homes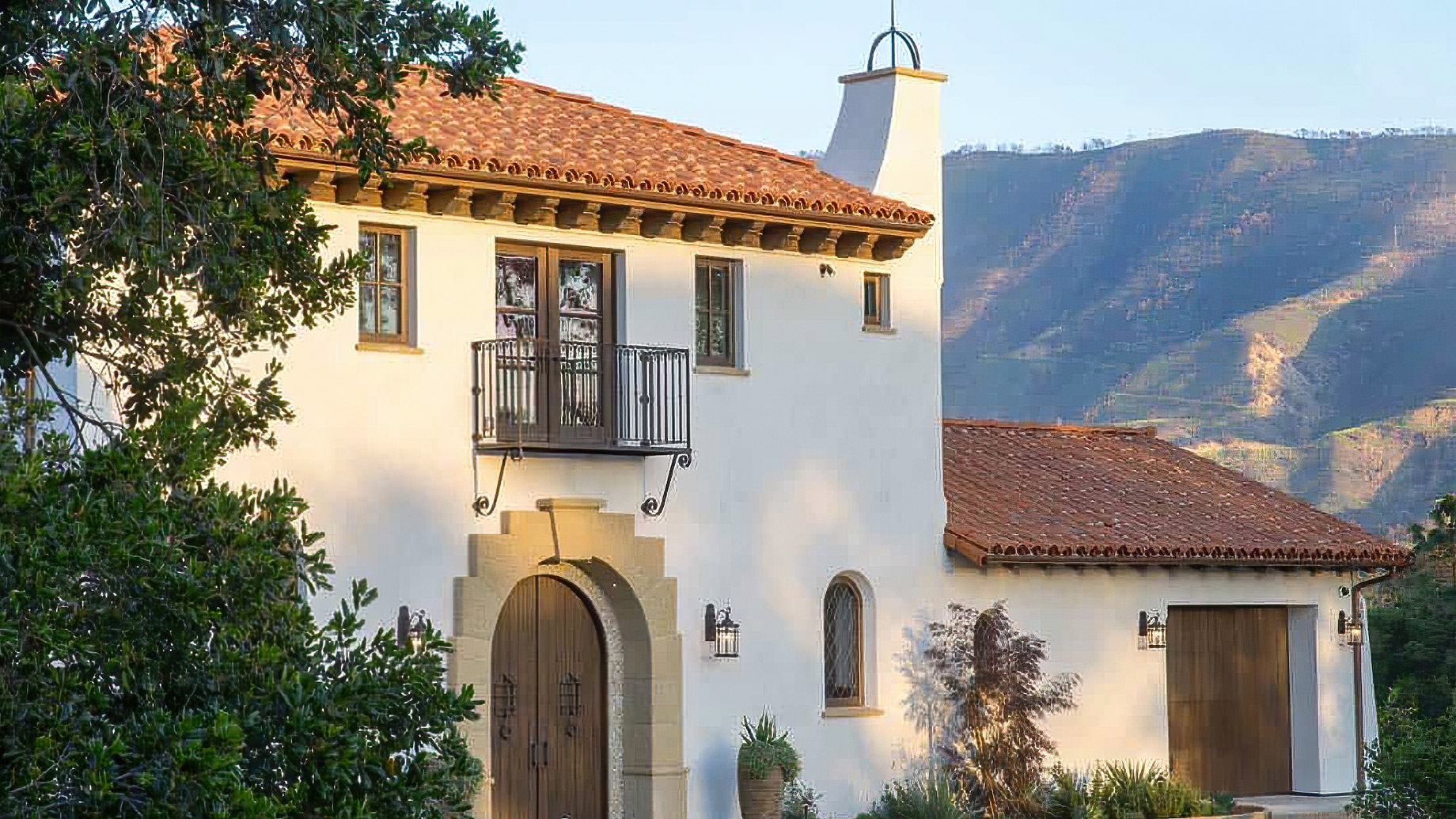 A hacienda-style home is popular in Mexico City. Well, it has to be because of its stunning features and characteristics.
The Mexican home style, based in Spain, is actually spread throughout Latin America as well.
Hacienda-style homes have become known among eastern and western interior designers. However, there was a time when only wealthy people looked up to it.
Hacienda-style homes are more like ranch houses, with low-height buildings and limited space, though they have a large area to play, walk, and perform outdoor activities.
There was a time when Hacienda-style homes were known for their separate rooms.
Since Mexico is a city with high humidity, you can have your best time at home with the Hacienda-style home, which is favorable for summers.
If you want to live an authentic Mexican lifestyle or chill on the patio or courtyard, you must consider living in this Mexican home design.
Benefits:
Features adobe walls idea for retaining cool air on hot days.
Features courtyards or a fountain to enjoy outdoor activities.
Has small windows to prevent us from direct sunlight.
Covers in wood beams, which amplify the view.
2. Adobe-Style Homes
The next popular Mexican-style home is the Adobe style, which is purely traditional architecture.
The advantage of moving into a Mexican-style home like this is that it provides a suitable environment for daytime and evening activities.
In Adobe-style homes, you'll see small windows, traditional tiles, wooden ceilings, and a complete Aztec design, collectively making the room look spectacular, and reflecting Latin American architecture and culture.
Want to mimic traditional Mexican architecture? Look no further than this Adobe-style home, which will let you pay homage to tradition and the past.
Did you know this Mexican interior design was once popular among indigenous Southwest Americans?
However, the good news is it has paved the way outside its origin city. People outside Mexico City are considering moving into Adobe-style homes.
Benefits:
Makes us feel like we're sticking to our roots.
Spacious, relaxing, yet traditional.
Multifunctional and artistic.
3. Spanish Colonial Homes
The only Mexican-home style that is popular and has undergone a lot of transformations is the Spanish Colonial Home.
Despite having its roots in Spain, it made its way successfully into various Mexican regions.
The characteristics of Spanish colonial architecture are simple yet elegant. Importantly, it's a low-maintenance Mexican home design and is ideal for both—the winter and summer seasons.
The rounded and arched window panes and regular-sized wooden doors are the standout features.
And it's the best house to move into if you're looking for simple yet budget-friendly Mexican home choices.
What else do you want than this, which encompasses vibrant hues, traditional interiors, tiled patios with intricate fountains, and gardens?
Benefits:
Has thick walls to maintain the right temperature.
Features colorful tiles and Spanish-inspired Juliet Balconies.
Features a private courtyard with a fireplace in living space.
4. Mission-Style House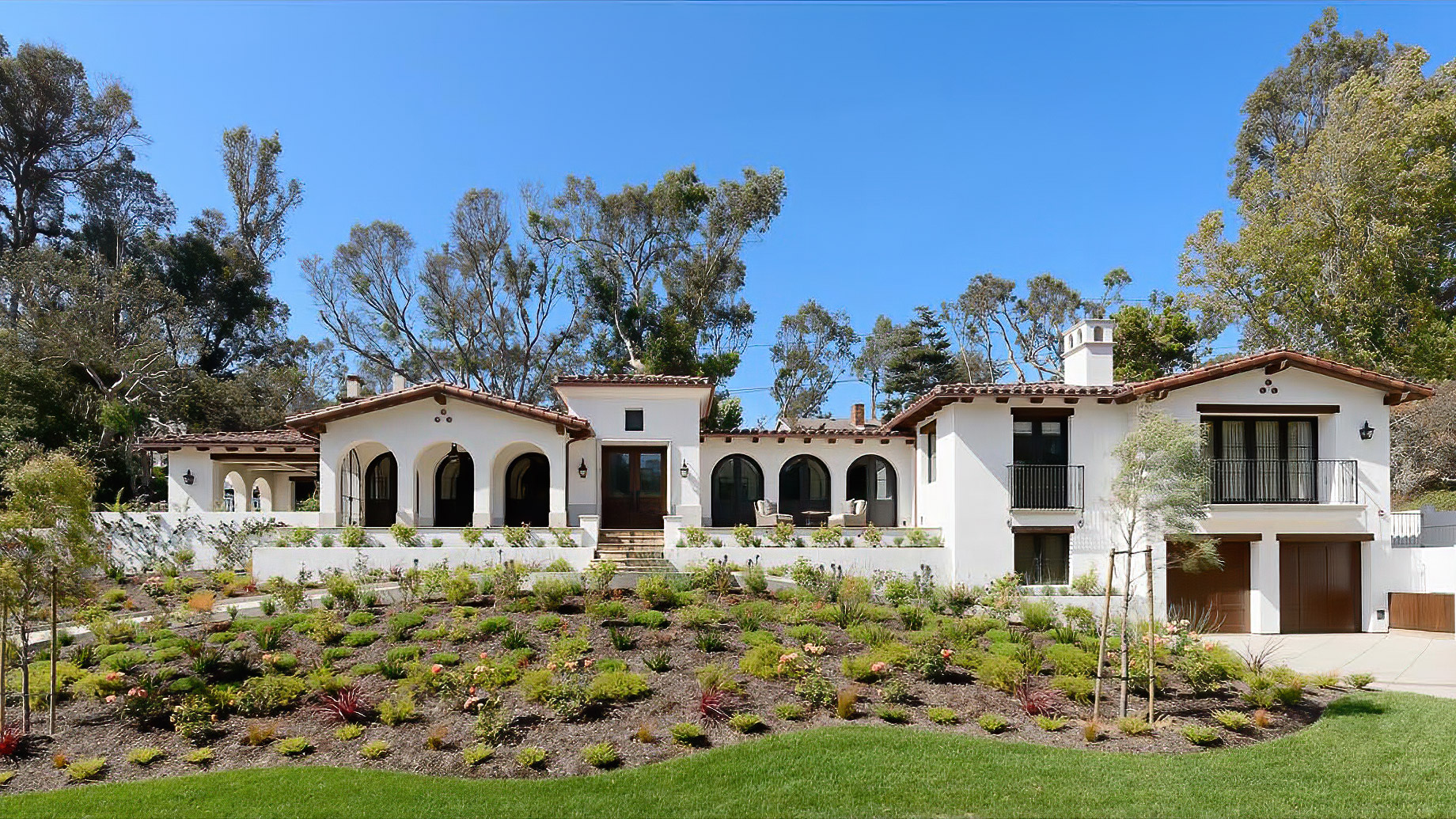 The last on the list is Mission-style houses that are detailed and decorative.
Every Mexican house inspired by the theme looks timeless and ornate.
The facade of this Mexican-style home has solemn, church-like characteristics. Like others, they too, are made up of natural elements.
If you're looking for a one-story building, try the mission-style house.
This type of Mexican house features quatrefoil windows, wooden accents and beams, tile floors, and whatnot!
Basically, you'll find all the Mexican decor arrangements and settings, which are the source of the beauty.
Mission-style homes' window frames are vibrant; their interior and exterior designs are generally more intricate than any other Mexican home designs.
This Mexican-style home is prevalent throughout the southwestern states, including California, New Mexico, and Texas, and you'd witness a whole new world when you move in.
Benefits:
Features white stucco and exterior tie accents.
Installs stone fireplace and tile surrounds.
Owns stone column, trims, and details.
Conclusion
These four Mexican-style homes have everything a new owner would want. If you want an affordable yet elegant home, then an adobe style home will be the perfect one. If you want something extravagant, a mission-style house is a way to go. Or else you can either move into Hacienda-style or Spanish colonial homes if you want to stick to your roots.