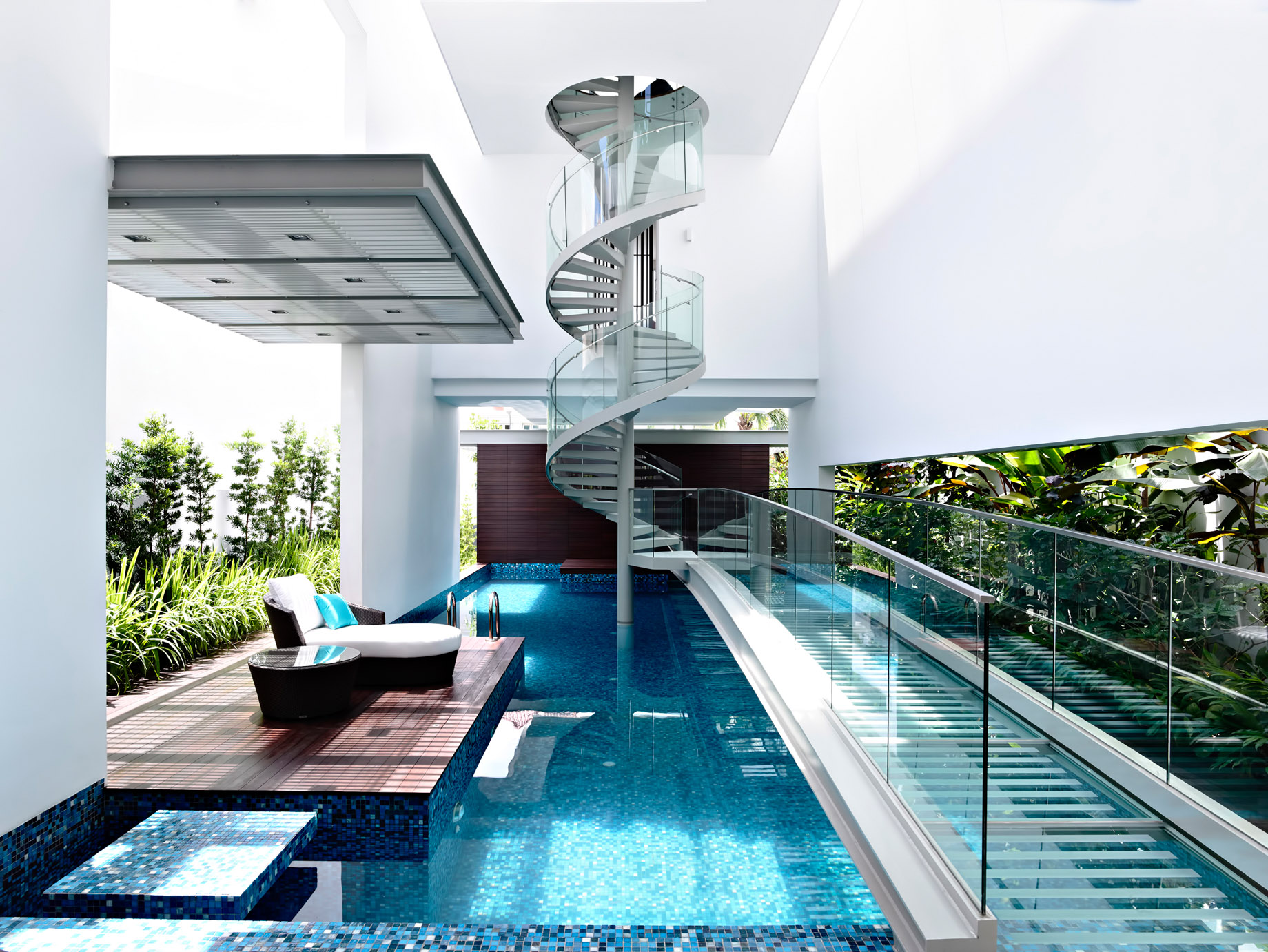 Type: Modern Contemporary
Bedrooms: 4
Bathrooms: 4
Size: 6,624 sq. ft.
Built: 2012
Presenting a sleek façade to its neighbours, the finely detailed screens of the Bridge Over Water House by HYLA Architects conceal an exceptionally unique luxury home nestled gently into a garden. With its entrance elevated above the ground, one has to ascend a glass staircase to enter the house.
Opening the solid timber front door, one is greeted with a swimming pool and patio surrounded by lush greenery, amply shaded overhead and admitting light and air from the sides. This space is a paradigm of living comfortably in the tropics.
A glass bridge spanning lightly across the pool leads into the living room. This bridge extends the threshold of the house, prolonging the act of entering and highlighting the importance of this space to the overall design of the house. The rest of the house takes its cue from this scene, with the main living spaces being punctuated with light, greenery and timber accents. Together with the skilful manipulation of solids and voids, the overall effect is the architecture integrating harmoniously with nature.
Architect: HYLA Architects
Photography: Derek Swalwell
Location: 19 Jln Angin Laut, Singapore 489199