College life could be exhilarating and challenging, especially if you're a first-timer. For starters, this stage will require you to adapt to new environments and be independent, not to mention the adulting phase you'll have to experience. You'll also have to select where you live and handle your finances during this phase. While some students may have no problem living with their parents or relatives, others have to live elsewhere, especially near their campuses.
If you're torn between living in on-campus dorms and off-campus ones, you might want to opt for the latter alternative. Besides having a lot more options, you'll also feel freer. You can browse through reliable online resources like https://northpointrexburg.com/ and other similar websites to have more opportunities and get more ideas for housing alternatives. You can also consult credible landlords and housing agents for additional housing alternatives.
Read this article to have more knowledge about this matter.
Amenities To Look For In Off-Campus Housing
Although residing in on-campus dorms could be advantageous, some students still opt for off-campus ones as it could benefit them in some ways. Besides being the cheaper option between the two, you can even choose bigger living spaces and follow your own rules.
Since college life also means searching for new apartments, managing your finances, and handling your studies, this stage could be nerve-racking. But it'd be more manageable if you'd start with the most important ones, such as selecting an apartment.
To get started with your hunt for the best off-campus housing, you might want to start with the amenities. To help you more, listed below are some of the main amenities you must consider before signing a lease:
1. Wi-Fi Services
One of the essential aspects you must consider when choosing off-campus housing is the availability of wireless internet services. Does the apartment or dorm offer wireless internet services for the students? Are the Wi-Fi services included in the monthly utilities, or do you have to pay for them separately? While some people may consider this aspect trivial, having a wireless internet connection in your prospective housing option is crucial for your college duties and responsibilities.
First, students need a Wi-Fi connection to accomplish research activities, access student accounts, and send emails to different people. Without having Wi-Fi services, these duties would be more challenging to finish. So, you need to factor in this aspect when looking for an apartment. Aside from that, you'll get to save more money since you don't have to pay for data subscriptions.
Whether the Wi-Fi connection is limited to a specific area or a shared lobby for the residents, having an available Wi-Fi connection within the vicinity of the apartment is a must. It'd be beneficial in helping you comply with your online courses' requirements, communicate with other people, and binge-watch all you want anytime, anywhere inside your dorm.
2. Study Area
Aside from the Wi-Fi services, you have to look for a convenient and conducive apartment for your studies. When searching for the best off-campus housing option, you'll need to consider its distance from your school and its overall atmosphere.
For starters, it's well-established that most students can't focus on their tasks well if their environment is chaotic and noisy. Therefore, it's best to find a quiet place where you can study and review for your exams. Aside from helping you learn more effectively, living in a peaceful space could significantly boost your mental health and help you focus more on your lessons.
Be it your bedroom or study area, having a place where you can work or study quietly could help you reach your deadlines on time. Also, you can look for a dorm with study lounges or a mini-library to do your assignments.
3. Gym Or Workout Facilities
If high school life is the most memorable stage in one's life, college life might be the most challenging. You'll encounter many stressful events in this stage, potentially affecting your focus and health if not appropriately addressed. When such instances happen, it's essential to have a sanctuary where you can blow off some steam. If you can't go to a spa or outdoors to de-stress, the best way to reduce your stress levels is to engage in physical activities and workout routines.
Although you might find this alternative taxing and time-consuming, allotting some of your free time to do regular exercise could be beneficial in toning down your body. Plus, it'd help keep you keep a healthy, fit body while you're studying. Additionally, having some alone time for yourself and regularly working out could help promote your mental and physical health.
So, it's best to find a place with a gym, workout facilities, or cardio rooms where you can exercise and workout freely. You can effectively blow off some steam and maintain a healthy, fit lifestyle through this.
4. Laundry Facilities
Part of being a college student and living on your own is doing your laundry. Although some students may prefer seeking laundry services, you can efficiently save more by doing your laundry. Since washing machines and dryers are available now, you don't have to handwash your clothes. This alternative is also a lot easier compared to handwashing your clothes. So, the next thing you might be wondering about is where to finish this chore.
When searching for an apartment, you have to consider the laundry facilities and see if they're accessible for the residents. Through this, you can lessen the time needed for going to laundromats and spending too much on laundry services.
5. Swimming Pool
Dipping in the pool, partying during the weekend, and enjoying the break are among the top bucket lists of most students. After all, nothing's more fulfilling than having a lively rave party by the pool after a long, tiring exam week. To fulfill your purposes, it's best to include this must-have amenity in your list whenever you're searching for off-campus housing.
While this facility is commonly found in condominiums and could be a bit more expensive on your part, you can still find cheaper alternatives for it in your options. Or you can choose specific housing alternatives near other establishments with these facilities.
6. Pieces Of Furniture
One of the downsides of moving out of your ancestral houses and living alone is handling your finances. You'll have to shoulder the rent, food, and utility expenses. Aside from that, you might also have to buy the necessary furniture for your apartment. To avoid going through any hassle of going to furniture stores and buying what you need, you can consider searching for a fully-furnished apartment.
Apart from saving you precious time and effort, this alternative would also help you keep a few dollars more. In some cases, dorms offer beds, walk-in closets, and other pieces of furniture for students. These may also provide air-conditioning (AC) units, dishwashers, a fireplace, and other essential furniture to make your space more comfortable and homier.
So, you might want to find one that has this amenity for a more effortless occupation. You can also search for the nearest apartment buildings that surround your campus for fully-furnished units and check for other offers.
7. Cooking Area
Besides the pool area, library, and gym, students also need the cooking area. It's where they can cook and prepare their meals for the day. Although students now can order food online, it's still best to prepare home-cooked meals to save more money and ensure one's nutrition.
Instead of going into school cafeterias and school grounds for your meals, you can prepare them beforehand and bring your packed lunches to school.
It'd be better to look for an apartment with a kitchen area or a dirty kitchen to obtain this goal. By doing that, you can resolve any potential issue with your meals and how you'll prepare them.
8. Utilities
When you live in off-campus housing, you also have to enjoy other amenities within its premises. But that depends on what you've been offered. If you'd like to enjoy more facilities and maximize their usage, you might want to check for the associated utilities in a specific room.
Typically, off-campus housing offers facilities, meals, fitness program fees, and class research for students who may have difficulties handling these expenses. They'd have lesser aspects to worry about and enjoy their stay through this.
While some off-campus housing may provide you with a monthly quote of prices for the utilities, some may not. Therefore, it'd help if you asked questions about it from the landlord to compare the total prices between your preferred housing options accurately. By doing that, you can ease up the decision-making process and come up with a sound decision.
9. Gardens
If you're more of an environmentalist and you enjoy being surrounded by flowers and plants, then having an overlooking garden near your balcony might sound like paradise in your year. So, you might want to look for an apartment with garden facilities. Besides being a nice place to de-stress and take in the fresh air, this amenity would also allow you to maximize your leisure time.
For example, you can grow succulents, veggies, and flowers in the garden during your free time. Then, you can also use these plants for your supplies and home décor. Plus, you'd get to keep yourself busy and make your free time worthwhile.
10. Recreational Areas
Another essential aspect on this list of must-have amenities in off-campus housing is the recreational area in your prospective space. Aside from studying, gardening, and working out, you might also wonder about the other activities you can do after class hours. If that's your concern, you can consider choosing an apartment with recreational areas designed for students' entertainment.
It may include barbecue areas, community clubhouses, rooftop lounge areas, media rooms, and common areas for visitors. You can ensure living in comfortable and cozy off-campus housing by factoring in these facilities.
11. Pet Amenities
Living on your own could be saddening, especially if you don't have anyone to rely on during trying times. To avoid getting lonely and homesick, you can consider adopting furry pets in your new apartment. However, that'd mean needing extra space for them.
Fortunately, some off-campus housings now offer pet amenities for fur parents. It allows residents to take care of their pets properly and wash them in specific areas within the housing premises. Pet amenities may include pet-friendly units, pet washing stations, and pet parks.  
Although you can also hire the services of pet hotels to look after your furry friends, that might cost you more money and isn't a practical option. Therefore, you might want to prioritize searching for pet amenities in off-campus housing to better care for your pet. Through this alternative, you can spend more time with your pets.
12. Transportation Amenities
For students with cars, paying for parking reservations every day could be time-consuming and financially straining. While you may have sufficient funds for this, it's still best if you won't have to pay a single penny for parking, right? If so, you might be wondering how to resolve this issue.
One of the best things you can do to avoid going through any hassle is to find off-campus housing that offers transportation amenities for residents. This facility may include guest parking, bike storage, bike repair centers, a secured garage, electric vehicle charging stations, parking spaces, a carport, and covered parking spaces. You also need to ensure that your prospective area is near public transportation for a more leisurely ride to school.
You can improve your everyday transportation experience and make it more bearable by considering this aspect.
Bottom Line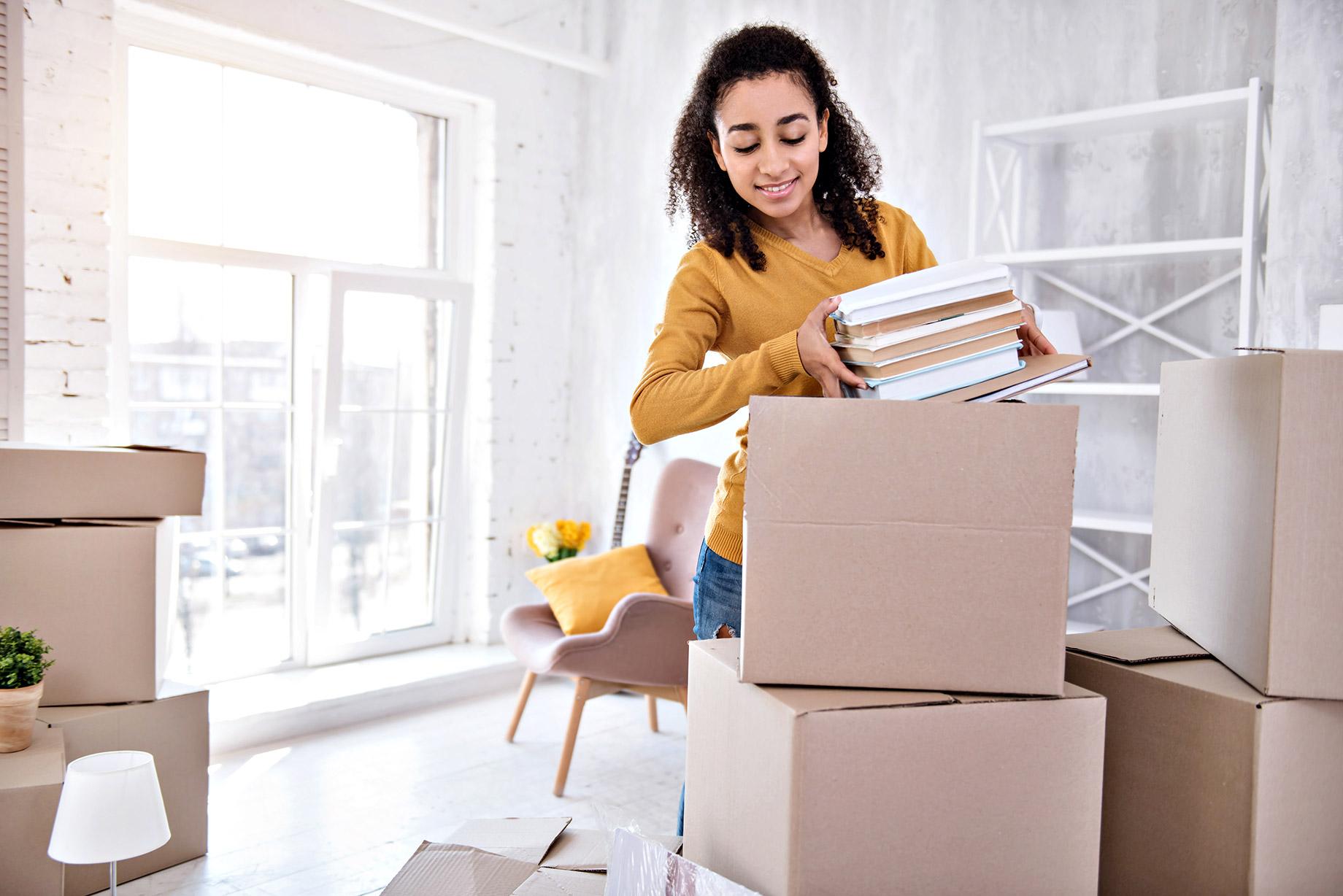 College life isn't always a walk-in-the-park experience for everyone. If you're also in this phase, you might be thinking about how you can handle living independently and juggling your personal life with academic duties.
To make things easier, you can start with such as choosing where to live. One of the best options you can consider is off-campus housing. If you have doubts, you can view some of the considerations and tips listed above for sound and rational decision-making. You can also seek help from reliable real estate agents and credible landlords for more housing alternatives.