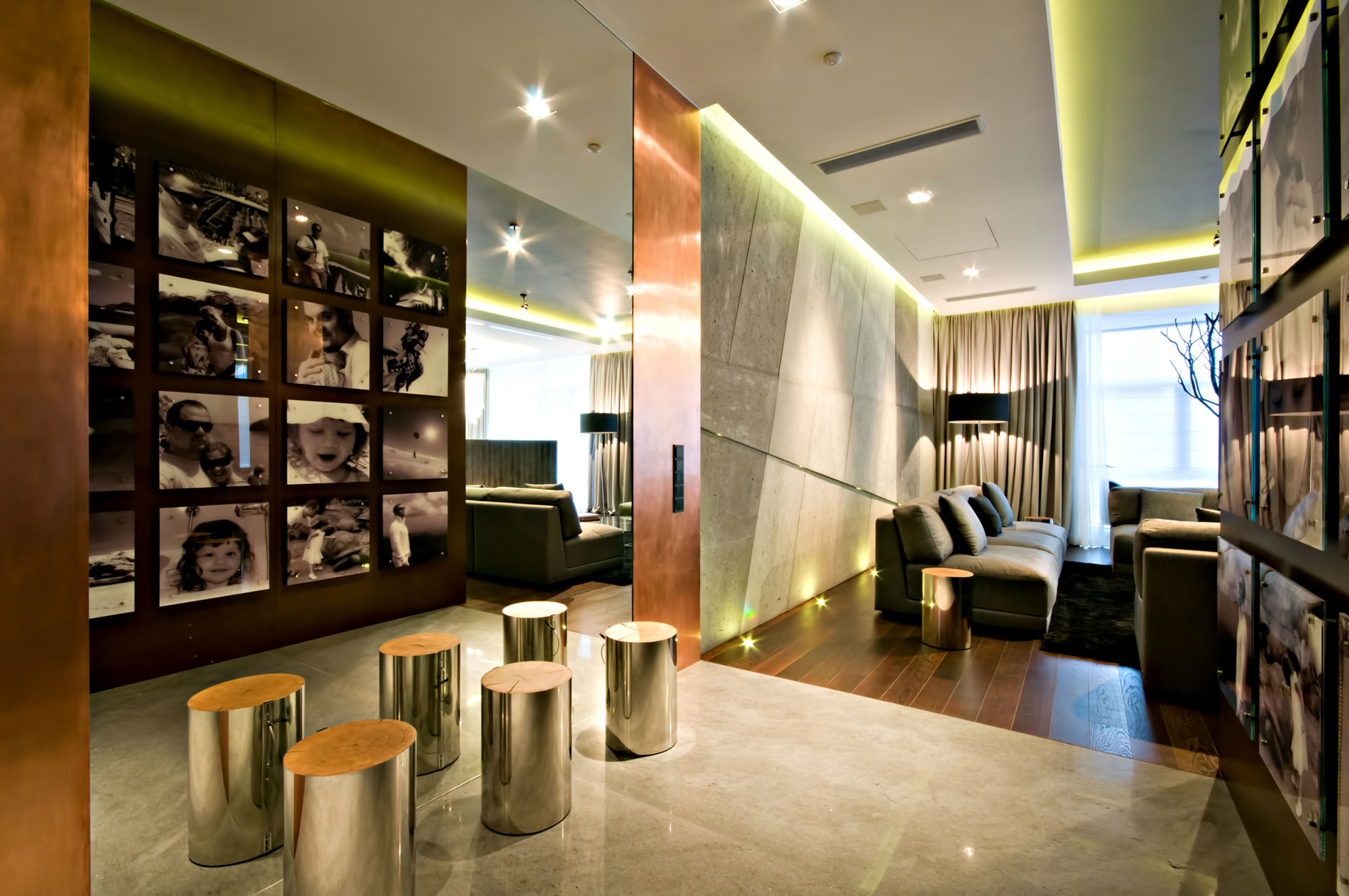 Name: Warsaw Luxury Apartment
Type: Luxury Apartment
Bedrooms: 2
Bathrooms: 2
Size: 2,152sq. ft.
Date: 2012
This luxury apartment near Lazienki Park in Warsaw, Poland was designed to be a vivid interpretation of luxury family living. The sophisticated residence blends the needs of a family home with beautiful private spaces for children and a motif of designer luxury ambiance creating an impression of spatiality perfectly balanced with a family's need for intimacy.
The apartment features a diverse range of styles and materials resulting in a space that is in itself a palette of design. Painted walls are only seen behind curtains. In a corridor on one side you can find upholstered panels with copper brackets. On the other side of this corridor on the walls you see black glass with a 3D laminated picture of trees. Full high doors are in black polished lacquer with linear LED lighting on the bottom at night.
Copper appears throughout including as a frame for a 3m (10-foot) high mirror in the entrance hall. Blended veneered doors are smoothly continued with bended veneered panels on wall and on the apartment's custom made furniture. All these elements combine to create a truly unique luxury apartment residence with an atmosphere of exclusivity.
Designer: HOLA Design
Photography: Radoslaw Wojnar
Location: Warsaw, Poland