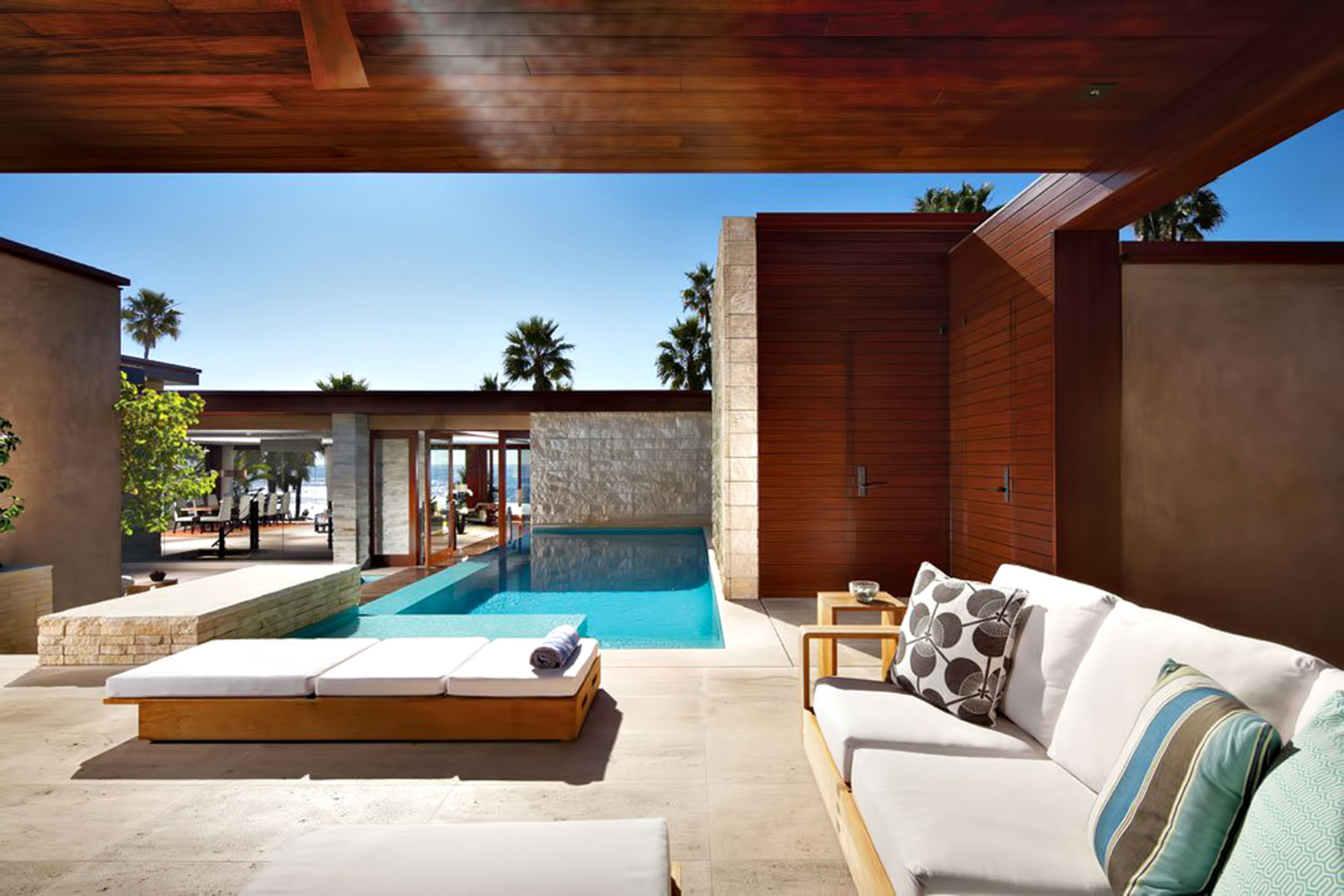 Type: Modern Contemporary
Sold: $38,500,000 USD – (Sept 15, 2012)
Bedrooms: 5
Bathrooms: 9
Levels: 2
Size: 7,200 sq. ft.
Lot: 13,503 sq. ft.
Built: 1963
Exuding the sublime ambiance of a luxury personal resort, this exquisite 7,200 sq. ft. private beachfront residence is one of only five homes that open onto the sands of Irvine Cove, one of the most desirable oceanfront guard-gated communities in Southern California. Perfectly embodying the promise of such an extraordinary location, the masterfully modern residence was constructed with defining elements of elite California design with walls glass overlooking a stunning beachfront setting.
Generously scaled rooms were incorporated into the design to augment the informal plan and central courtyard all the while correlating with indoor/outdoor living beyond compare. The finishes and fittings are without match. Every opportunity was taken to augment the warmth of the surroundings to reflect the colors and materials selected for the home.
The sensational location and seamless transitions between interiors and exteriors evidenced by the transparent architectural design of the residence reinforces the allure of the oceanfront location. Ocean waves on the shore can be seen from every major room in this astounding contemporary residence. This magnificent luxury home is the definition of chic Laguna beachfront living in California.
Photography: Toby Ponnay
Location: 2495 Riviera Dr, Laguna Beach, CA 92651, USA