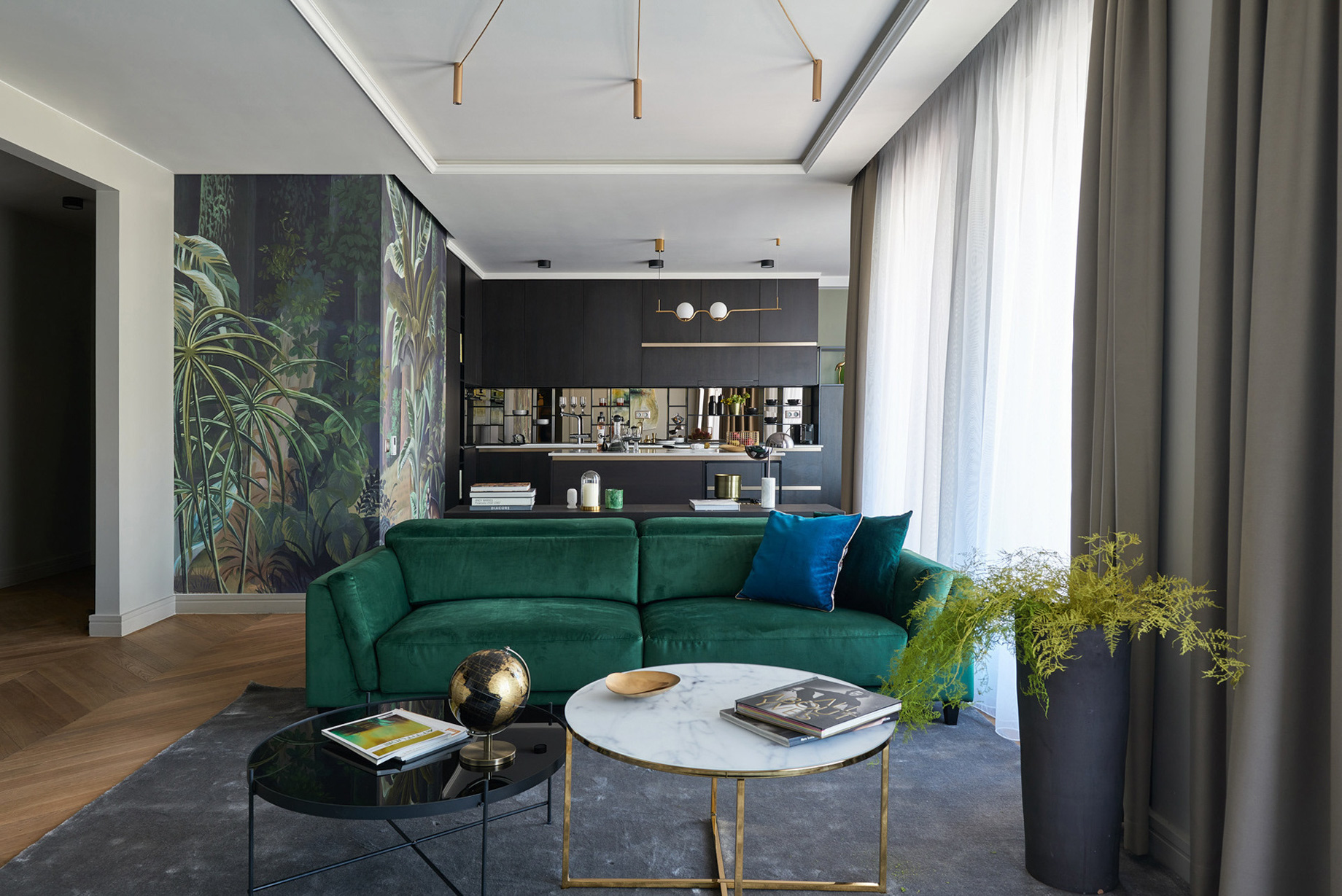 Type: Interior Design
Style: Modern Contemporary
Status: Realized
Enjoy the best of cosmopolitan Budapest luxury life at the rooftops with plenty of natural light and morning sunshine at this K40 Penthouse apartment located in the pulsing heart of the capital city of Hungary. Interior designer, Andrea Szakos transformed this metropolitan apartment with a beautiful deep, dramatic and rich style theme.
Captivating design elements and delicious details throughout stop your eyes and give you time to think before going forward. With the help of a little tropical style from the amazing wallcovering from Ananbo, Szakos decided to leave the usual things behind and create something new. With a background in music, her design philosophy came through with her love of natural materials and playing with the lights like that of classical music. Always in harmony, in balance. Her design esthetic here was tailored to individuality with an artistic touch.
Set in Kiraly street, which is the driving force of the Pest party district, this spectacularly elegant K40 Penthouse is situated in one of the most attractive spots in Budapest. Cosmopolitan lifestyle seekers will enjoy the proximity of Andrassy Avenue, the Opera, Deak Ferenc Square, Liszt Ferenc Music Academy and all the hip restaurants and cafes nearby.
Designer: Andrea Szakos
Name: Kiraly K40 Penthouse
Property: Apartment
Location: Budapest, Hungary
Year: 2020
Photography: Gyorgy Palko