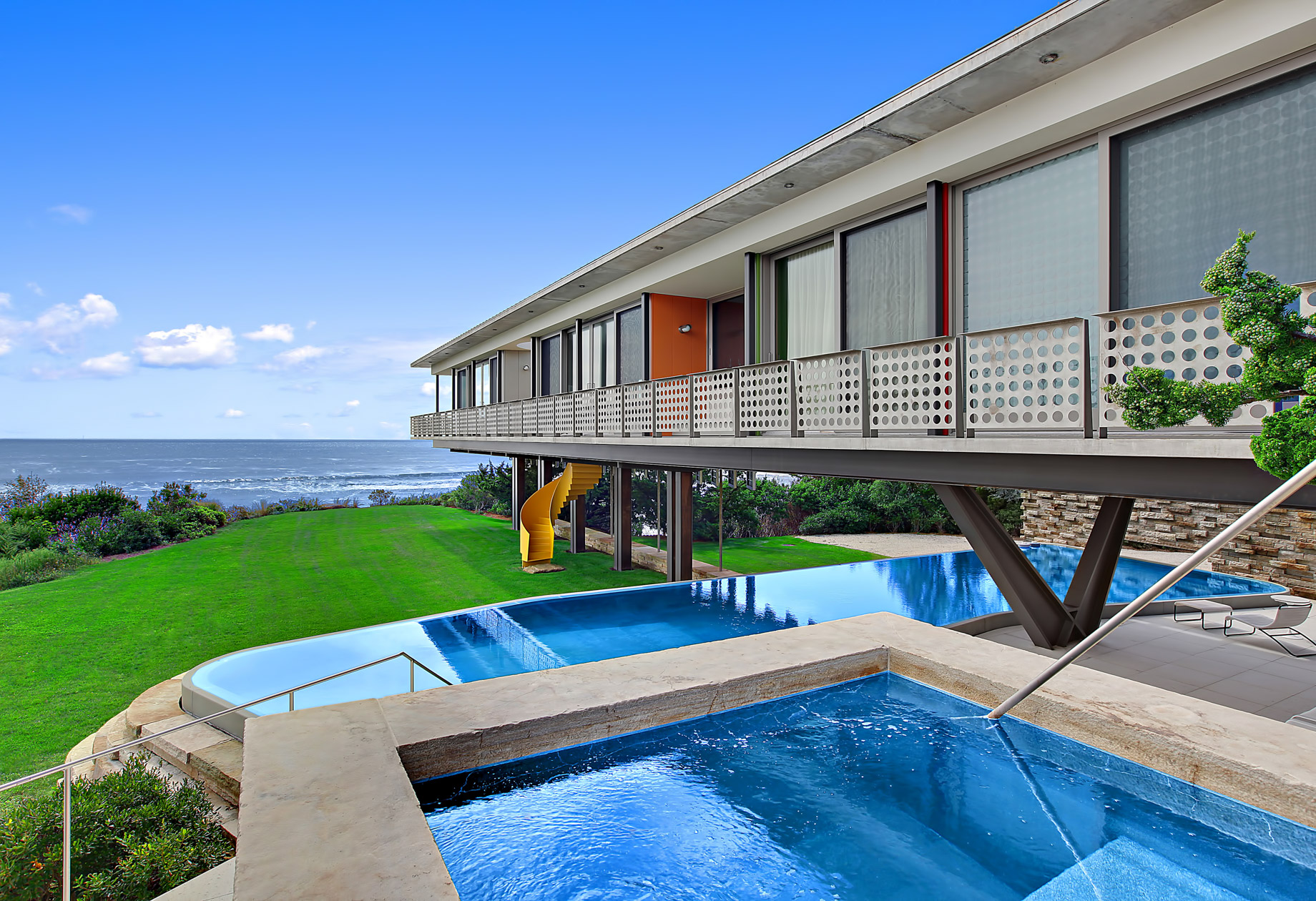 Name: Montauk Guest House
Type: Modern Contemporary
Bedrooms: 2
Bathrooms: 3
Size: 2,400 sq. ft.
Lot: 2.1 acres
Built: 2006
Architecturally acclaimed, this Guest House in the Hamptons is designed to capture that rarest of assets, a large private outdoor space on the Atlantic in Montauk. Hovering 75 feet above the Ocean, the guest house is airborne, barely touching the ground and creating a series of covered spaces and processional gateways to the residence.
The guest house is modeled on a luxury motel with access to all rooms off of a continuous balcony facing the courtyard. In response to its delicate oceanfront site and its threshold location, the house floats a story above the ground, creating both a gate and screen while minimizing its footprint. The louvered entry side of the house preserves the ocean views while concealing the interior to provide complete privacy and a serene environment for the interior.
Anchored at one end by an airy porch and access to the ground, and at the other end by the astonishing panoramic view, this guesthouse is not only a temporary home to visitors. Spaces below the house offer a grand shaded porch overlooking the outdoor room as well as a shaded poolside retreat, all with stunning panoramic Ocean views.
Architect: Biber Architects
Photography: Peter Mauss Esto
Location: 230 Old Montauk Hwy, Montauk, NY, USA