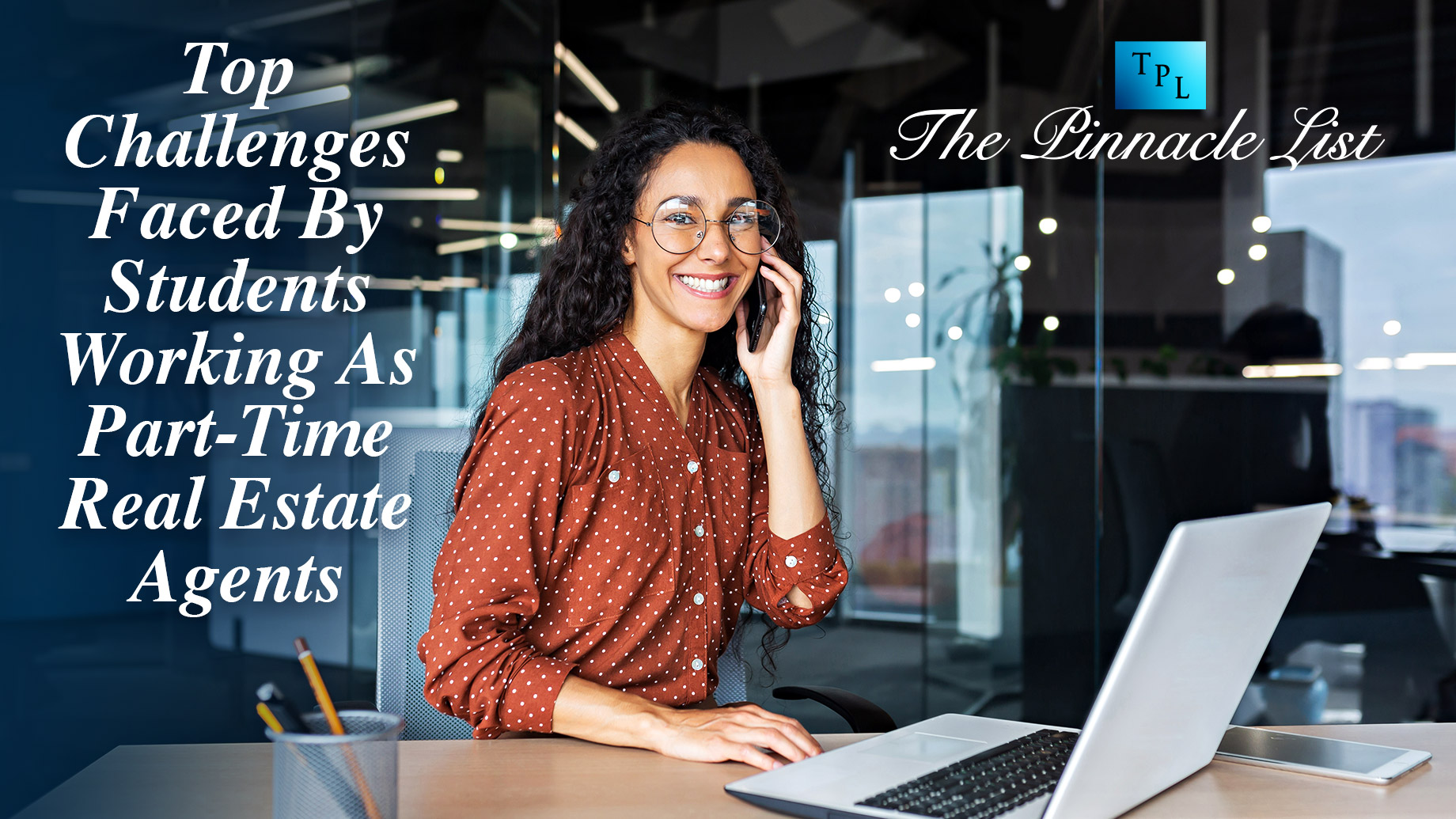 Real Estate is an industry that is a significant source of passive income for many.
But many efforts, time, risks, and rejections occur before you start getting results.
As people are becoming aware of this sector's success, youngsters have also started showing interest in this domain.
They start pursuing Real Estate as their career option while still studying.
The application of Artificial Intelligence in Real Estate has driven more young audiences toward it.
Student life is full of challenges, and taking up Real Estate as a career option adds to them.
Are you a student aspiring to be a successful Real Estate Agent?
Let's walk through some of the issues you may face in this journey and their solutions.
Lack of Time
As a student, one always deals with classes, assignments, self-study time, exams, etc. On the other hand, a part-time occupation constantly demands your time and effort.
Making contacts, and deals, finding potential markets, and showing properties require a lot of time and research.
Unfortunately, there is no escape path for these things.
So, what can be done?
Some lectures, assignments, and projects may require a lot of time but may be insignificant to your career.
You can save time from such lectures, seminars, and assignments. Find someone who can write your paper, and skip classes if they do not add value. Keep a check on your university's students' attendance requirements too.
Proper planning and taking a day at a time will help you manage your schedule and find time for both domains.
Lack of Experience
As a student, you might be new to the market; hence, finding deals will be challenging.
In this sector, a lack of experience is less attractive and not trustworthy.
Students eventually fail or leave this field because they don't start at the right place.
Being a student, you can never really enter the market with a bang! You need to gain experience and build connections gradually.
Don't lose hope; there is a solution
You can start by showing interest and your expertise in the industry by being active on your social media platforms.
Write blogs and connect with relevant people on LinkedIn by sending them custom invitation templates, sharing your thoughts, and asking questions on the platform itself.
Try to learn about adding more value to your customers and introducing exceptional solutions to them.
Also, you can try getting an internship in a reputed company in your locality. Read about student experiences as a real estate intern, and apply the learning in your internship.
During your internship journey, try to meet sellers your company might be dealing with.
Build one-to-one connections with the sellers, and tell them how you can add value by involving technology.
Eventually, the referrals are going to bring you more business.
Not Getting Enough Leads
It would be best if you accepted that the real estate market is full of fraudsters. People are scared to trust and deal with inexperienced personnel, no matter how much knowledge they have.
The market is also full of multiple loopholes. Look out for gaps and customer expectations that you can fulfill. If not at a larger scale, start from your city and other local areas.
What can you do to make it work?
We suggest you give maximum time to building relevant connections and gaining knowledge about the industry.
Find the lacunas and possible solutions.
Build your social profile so that when you take this up as a full-time career, you already have a kickstart.
The Final Word
You may have already dealt with many challenges, and there will be uncountable challenges awaiting you. But putting in that little extra effort will leave you with a reliable passive income source and huge profits.
Being patient and having courage can help you win the game.
Put in your best, and nothing can keep you from a successful and lucrative career in this thriving industry.