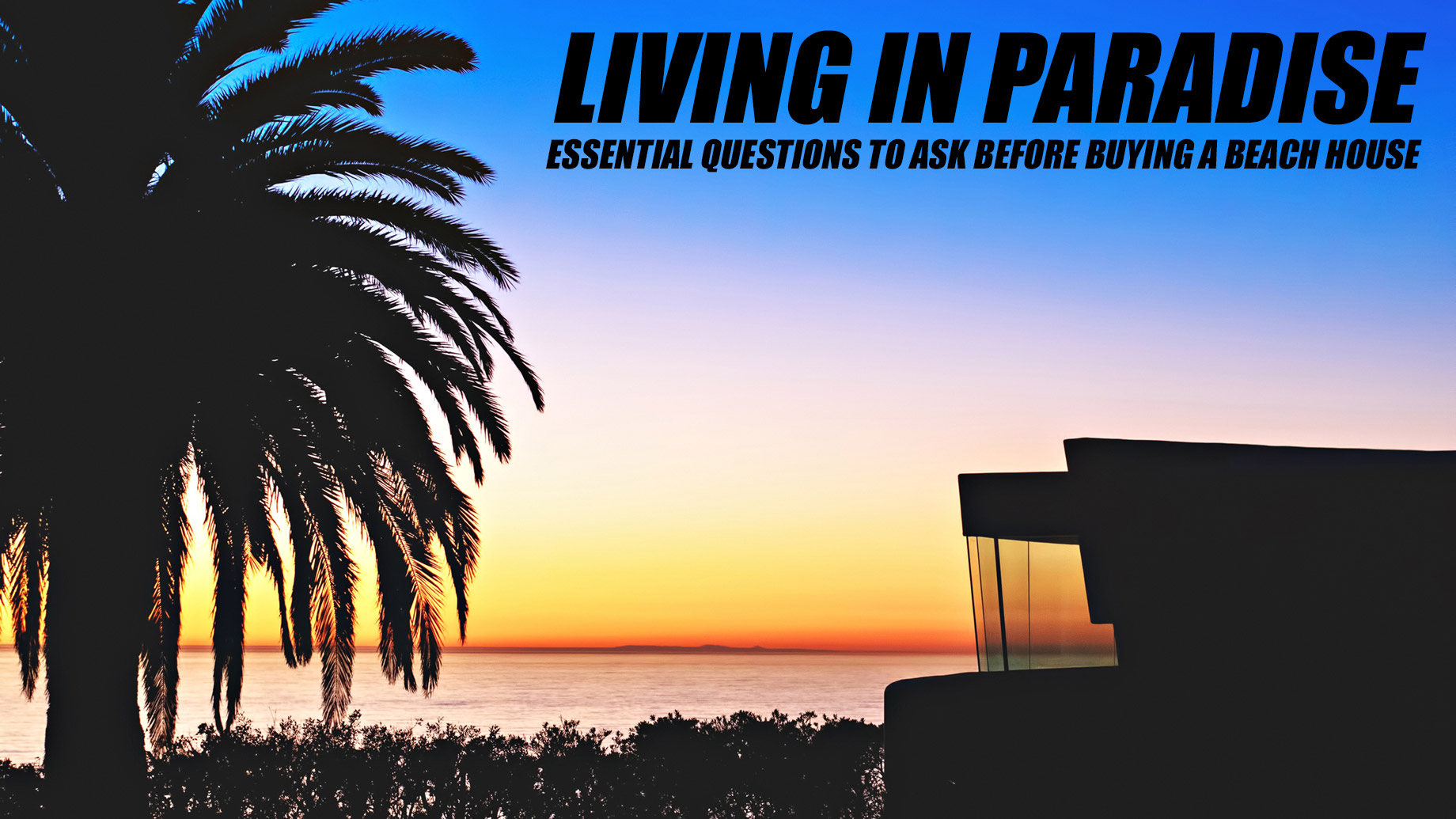 Are you dreaming of living on a beach? If buying a beach house is you lifelong goal, you have to be prepared before you start looking.
In addition to all the usual considerations when buying any property, a beach house comes with its own unique set of challenges. Read on to find out the essential questions to ask before buying your first beach house!
Will it Be Your Main Residence, a Vacation Home, or a Rental Property?
The first and most important consideration should be whether you are moving into a beach house, or buying a vacation home, which you might also rent to other families.
Living fulltime in a beach house can be a refreshing change of scenery, but comes with its own set of challenges. On the other hand, having a beach house to escape to during weekends is a good way to recharge your batteries and wind down between busy weeks.
If you are buying a vacation house, you might want to look into renting it out while you are not staying there. Services like Airbnb allow you to monetize your vacation properties with relative ease.
How Much Extra Maintenance Should I Expect?
Beach houses always come with higher maintenance costs, and that's normal. Sea water, wind, and sand will all impact the integrity of your house. Regular repairs and maintenance is an annual expense for every beach house, and you have to be prepared.
In addition to periodic maintenance, if there is a flood or a particularly strong storm, you might need to enlist the help of Elite Carpet Cleaning specialists for emergency flood restoration and structural drying.
Do I Need to Buy New Furniture and/or Appliances?
If you are moving from a cold climate to a warm beach house, your existing furniture and appliances might not be suitable.
In addition to extra shipping costs, moving dark and heavy furniture into a breezy beach house just won't work. It's best to sell any furniture that's not ideal and save yourself the shipping costs instead.
Is There a Local Community? If Yes, How Do I Connect With Them?
Moving into a new house means having new neighbors and perhaps making new friends. It's important to connect with the local community even before moving into your new beach house.
Your best bet is to join social media groups of local owners and meet the people who will be your future neighbors. They will know the best contractors to hire for your house, tips about the area, local regulations, and unspoken rules you should know before moving in.
Buying a Beach House? Check Out Our List
Buying a beach house doesn't have to be a complicated hassle. Whether you are looking for pristine beaches, jet-set lifestyle by the beach, or just supreme luxury, you have come to the right place.
The Pinnacle List includes some of the most desirable and spectacular beachside properties in the US and abroad. Come on in and browse amazing beach houses in America, Brazil, Polynesia, India, South Korea, Malaysia and beyond!