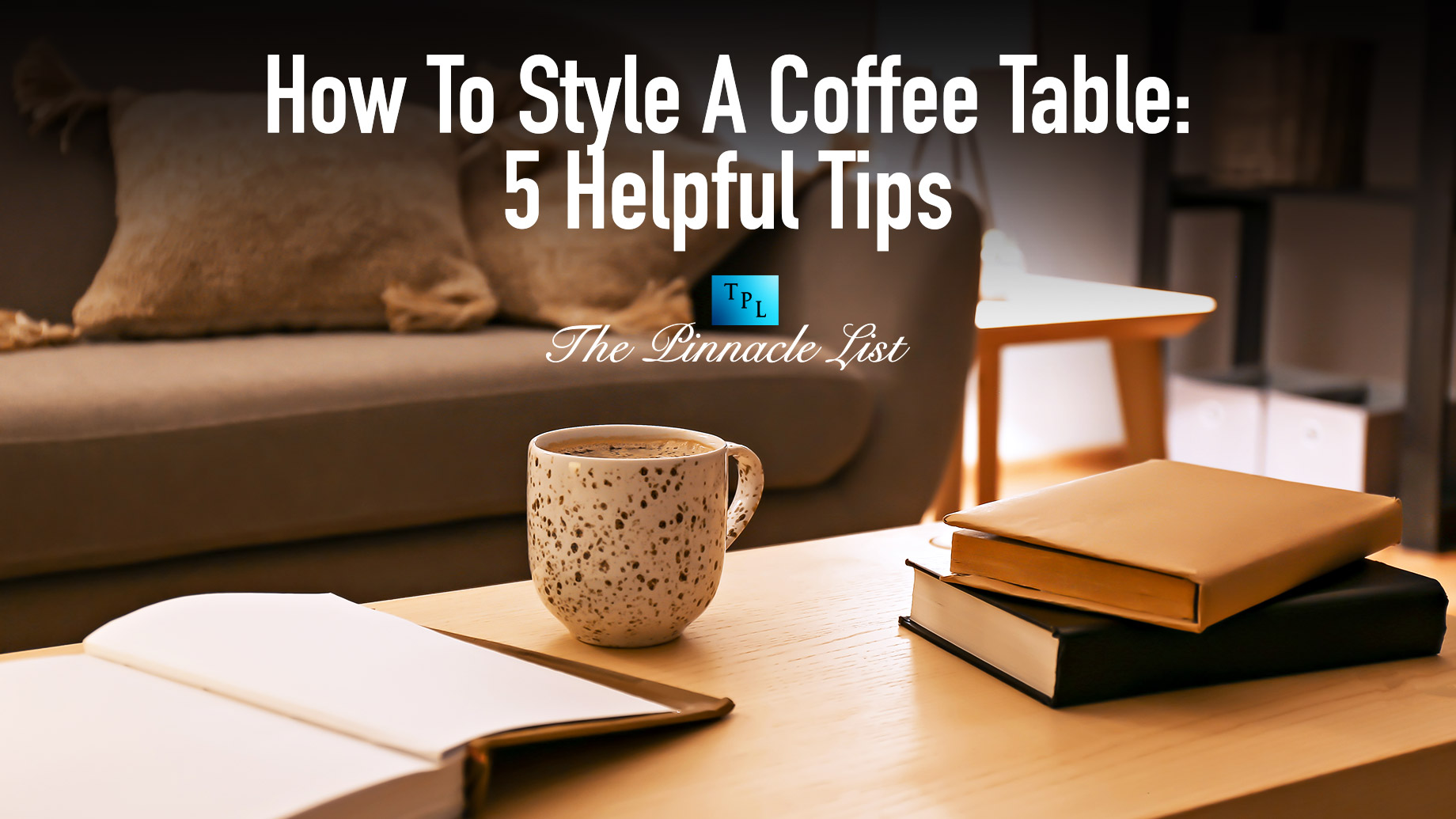 Having a well-decorated home is a beautiful thing. It makes it feel more like a home and like an extension of your sense of style and order. For some of us, styling a room isn't easy, and for others, it's a simple task to be done in relatively little time. Regardless of whether home decor clicks for you or not, we've got some great tips that can be helpful in styling a coffee table. Coffee tables are a central focal point, as they are often at the center of a room, providing a type of anchoring for the living space, so it's important to style it in a way that adds interest and ties design elements together.
1. Symmetry
When styling coffee tables, symmetry plays a big role in bringing it all together. Whether you have one coffee table or two, creating a symmetrical balance will work out nicely. Even groups of items can be treated as a single element to simplify creating symmetry. Whatever you do to one side of the table, you do to the other. This also works on tiered tables. Balance out the top and the bottom evenly.
2. Grouping Items
Grouping things is a great way to consolidate and edit your styling. The saying holds true, "Less is more." But when you group items, you make more items appear as less. Stacking books or placing candles on a tray creates the visual effect of having a single item. Once you've grouped items, you can arrange items as a group to achieve a look you're happy with.
3. Create Texture
Although this seems very abstract, creating texture is a lot easier than it sounds. Playing around with the heights of things on the coffee table creates texture. Using fabric-covered items or a textured area rug can also bring texture to your styling. Another way to texturize your coffee table is to add fun shapes or flowers.
4. Interesting Pieces
Take whatever you're most drawn to and use elements related to what you like. If you're into all things nautical or modern, try adding some sea elements or your favorite variety of flowers. Three-dimensional geometric shapes are great focal interest pieces, as are things like driftwood, vases, and candelabras. Don't be afraid to get adventurous in your choice of an interesting piece. There's no way to mess this one up.
5. Rule of Three
The human brain seems to enjoy a group of three, and the Rule of Three has been a design principle for quite some time. It works in just about every room of your home, in an office, or even on paper. The main idea here is to take three items and arrange them in a way that pleases you. Think of it as a puzzle where you're looking for a center point and a balance. Depending on the size of your coffee table, you could safely expand the three objects to any odd number. Moving furniture and getting new pieces can be really exciting. It's a chance to renew or makeover a space. But makeovers create new design problems to solve. Luckily, you know how to approach the styling of your coffee table, so the next time you have guests over, they'll be gushing over your great taste and design acumen.