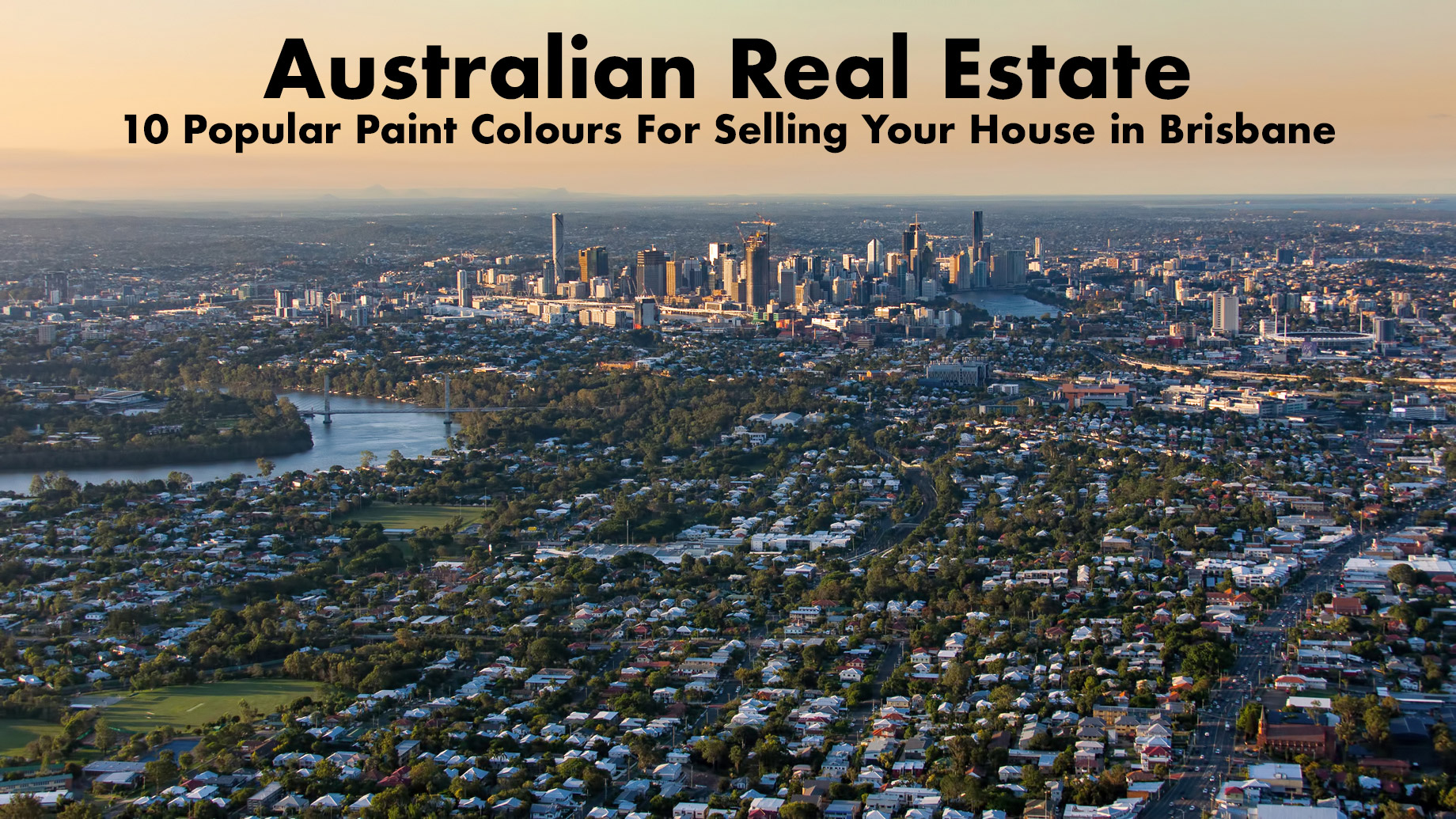 If you're looking to sell your house or simply want to spruce things up and give it a new look, repainting your house can help you transform the exterior of your home. It can bring back the appeal of the property and elevate its value.
When evaluating the general state of our home, we tend to focus and even obsess about what's going on inside the home. We make sure that all wirings are in the right place, foundations are sturdy, cover-up cracks and double-check the efficiency of all locks in entrances.
What goes on inside your home is important and deserves your attention. But apart from the wirings and locks, there's one thing that also needs your consideration — your exterior. If your exterior is poorly maintained, having weak exterior can easily overpower a stable interior when determining the overall value of a property.
If you're living in Brisbane, then you know that the weather and temperature changes a lot throughout the year. The UV rays, heavy rains and wind gusts can cause the paint on your house to fade out.
Therefore, one of the best ways for you to transform your Brisbane home is by incorporating new colours to your exterior. A professional paint job, specifically, can bring back the appeal of your home, to make sure that the interior strength is reflected in its appearance.
Hiring Painters in Brisbane
The best way to ensure an excellent end-result in a house repainting project is by working with professionals. While others may suggest doing it on your own, having professional painters to do the job for you will ensure the quality and longevity of the paint.
There are many great residential house painting companies in Brisbane that offer professional house painting services for a competitive price. These companies have the right tools, and adequate manpower to work on your space in the fastest and most efficient way possible.
Like any other home improvement projects, exterior repainting for homes can be relatively costly. This is why it's important that you do your research on the best contractor for the job. Working with the right people will allow you to get the job done faster, and have an impeccable house paint that will last for years.
When selecting professional painters to work on your Brisbane property, choosing those with years experience in the industry can be beneficial for you. These experienced companies know the best types of paint, tools, and methods to do the job properly.
How Professional House Painters in Brisbane Can Transform Your Home Exterior
Positive transformation is the end goal of every home exterior painting project. This means turning old, faded and worn exterior into one that looks brand new. But how exactly do professionals do it? What sort of magic do they do?
Preparation
Preparation and minor fixes may be necessary for some properties before the actual application of paint. This includes getting rid of dirt and grime that may be on the surface, and filling in gaps, holes, and cracks on the wall to be covered up by the paint.
Professional painters will assess the state of your exterior walls to see which areas need their attention the most. Once they've identified issues and potential weak spots, they can provide the necessary fixes. Covering power outlets and taping selected areas will also be done during this phase.
Assist in colour selection
Exterior painting services from professional contractors don't begin with the application of the paint. If you're confused as to what colour to choose for your home exterior, professional painting companies typically offer assistance on the selection process.
They offer a free consultation where you can get a better idea as to what colour, or a combination, will best compliment the style of your property. They can also inform you of the latest colour trends in the real estate industry to help you sell faster if your main objective is to beautify your home for potential customers.
Use of high-quality paints
Professional painters have a wide variety of colour options for you to choose from. They also offer various types of sheen for the paints, so regardless of whether you choose a matte or satin sheen for your walls, they are sure to provide.
But more than the colours and the sheen, these paints are also great because they're not just for aesthetics. Professional painters use high-quality paints that can withstand drastic weather and temperature changes. These paints can withstand UV rays, rain, and wind, so you're guaranteed to get flawless exterior walls for longer.
Exterior house painting: Top 10 colour Options
At this point, we've established the benefits of hiring professionals and the qualities you should look for in professional painters. It's now time to delve into the fun part — decide on which colour to use for your home repainting project.
Note that the colours that will be indicated in this list are ones that are highly sought after by home-owners around the world and recommended by designers. However, your final choice should still be based on which colour would best compliment the style of your home and embody the personality of its owners.
Nevertheless, these are the top 10 colours you can choose for your home exterior:
Grey
Grey is the perfect option if you want to create an elegant urban vibe for your home. It's a great neutral hue that can be paired with different other colours to make the entire property stand out. This is the perfect colour especially if you have a sleek, modern design for your interior.
Light Blue
Fresh, vibrant and cool — that's the vibe that light blue can create. If you're looking for a colour that's easy on the eyes but still unique, this is the colour for you. This will look best with accent dark blue fittings on your verandah, and paired with a neutral colour.
Mossy Green
What makes mossy green a total win for exterior painting is the fact that it's easy on the eyes and can be incredibly captivating when paired with the right colours. It has an earthy tone that works best with neutrals like grey or taupe.
Blue-grey
Blue-grey is a great choice if you prefer an elegant aesthetic for your exterior. While it may be a considerably bold choice as it's a darker colour, blue-grey can look great especially when paired with white or cream outlines.
White
White is the best colour you can choose to create a timeless look on your property. It is clean and vibrant, making your property appear brighter. It also works well with a variety of other colours.
Brown
Quite a bold colour to choose, but can definitely deliver pleasing aesthetic results when combined with the right colours or fixtures. Brown is an earthy tone that can help you create a comfortable warm midst in your property.
Red
Darker shades of red like lighthouse red or smoking red can be a great colour for your exterior especially if you're considering pairing it with a lighter pigment such as white or off-white. It can create a striking impression among passersby, and make your property stand out in a positive way.
Beige
Beige is a versatile neutral colour that can look great on its own or when paired with a slightly darker or lighter hue for the railings and other detailing. It's a great option if you want a pleasing shade that will not go out of style within the next few years.
Yellow
If you want a bright colour for your exterior, you can't get any brighter than yellow. However, it's important to be very strategic with your selection of accompanying colours if you plan on using yellow on your walls. Yellow is bright and creates a positive vibe for your property.
Taupe
Taupe is a relatively safe option if you're looking for a colour that's neutral and looks elegant on most architectural designs. You can pair it with a darker or lighter hue such as white or dark brown to emphasize depth and structure in your property.
Repainting your Brisbane home
Whether you're looking to repaint your property to give your home a fresh new look or to lure potential buyers, selecting the right colour is crucial. It will determine the general look of your home which will determine people's impression on it.
With the right colours and professional paint application, your old and worn exterior can look new, clean and highly appealing. You'll have a positively striking home exterior without worrying about it losing its glamour in a couple of years.
A simple colour change can change the way everyone perceives your Brisbane home. It can increase the value of your property as it exemplifies how well built and maintained it is. If you're planning to sell your home, a professional exterior repaint project can make the property more attractive for potential buyers.
But if you're solely concerned about transforming your property, repainting your premises is the easiest way to breathe new life to your home. It also allows you to show what kind of home you want for yourself and your family.