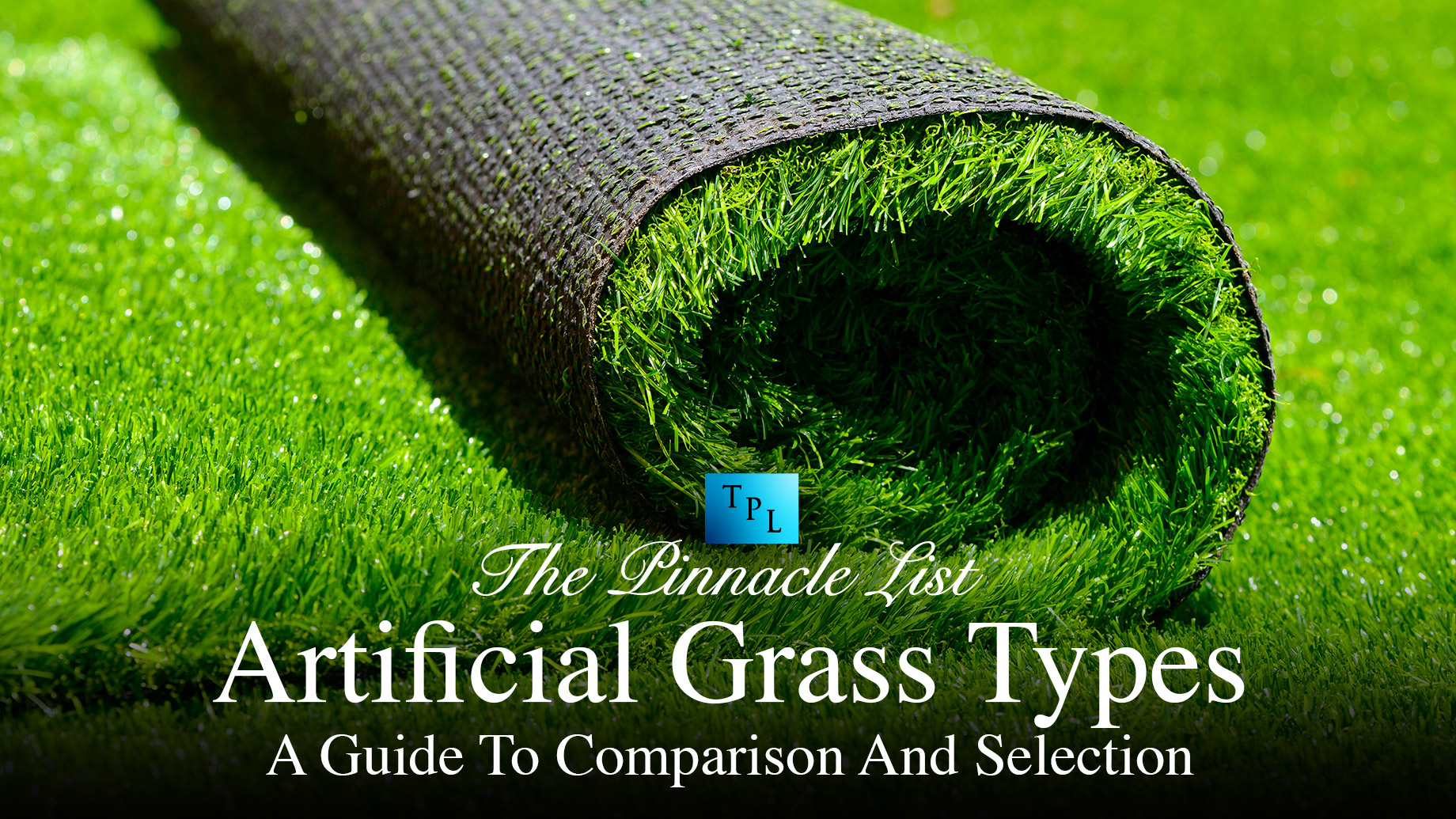 Trying to decide which type of artificial grass is right for your home or business can be overwhelming. With so many different types on the market, it's hard to know where to start. This guide will help you understand the different types of artificial grass and how to select the right one for your needs.
Synthetic Grass Types
When it comes to artificial grass in Indian Wells, CA, there are many different types on the market. It can be challenging to decide which type is right for your needs. This guide will help you compare and select the best artificial grass for your application.
Pile Height
When selecting artificial turf, pile height is an important aspect to consider. Pile height determines the lawn's density, the blade's bounce, and even the overall look and feel of your artificial grass. It's essential to consider both short- and long-pile options to make the best choice for your project. When deciding, consider that a lower pile height will give you increased stability and durability but may lack some softer qualities associated with an area dedicated to recreation. On the other hand, higher pile heights can offer superior cushioning with a lush appearance that invites outdoor play and relaxation. No matter what option you choose, know that you have a range of choices when finding the right artificial grass solution with the perfect pile height for your needs.
Density
When selecting artificial grass, density is an essential factor to consider. Depending on the application, higher or lower densities may be more appropriate. Generally, a higher turf density yields a softer feel underfoot, a richer look, and improved performance characteristics. Conversely, lower-density grass blades can achieve a more economical price point while providing durability and easy maintenance. Ultimately, your selection of artificial grass should be based on your desired outcome and budget – considering various factors such as density can ensure you end up with the product that best suits your needs.
Colors
Artificial grass has various colors, ranging from vivid greens to more subdued earth tones. When selecting the right color for your needs, it is essential to consider what type of environment the grass will be in and how much foot traffic it may encounter. Depending on these factors, the shade you choose could make all the difference in what your artificial grass looks like when it's time to install. Bright green grass might be suitable for a playground surrounded by trees, while something more natural could lend itself better to a patio. When making your color selection, keeping this in mind can ensure that you find the perfect hue for your outdoor space.
Performance and Durability
Performance and durability are two of the most important factors to consider when selecting the right artificial grass type for your project. Performance depends on the quality of construction, materials used, and shock absorption capabilities – all key factors influencing how long the turf will withstand wear and tear. Durability plays a fundamental role in how much maintenance is required – in terms of cleaning and replacing sections of turf over time. If you're looking for artificial grass types with superior performance and durability, opt for those with strong pile yarns and excellent backing support systems – these will stand up better to weather exposure, UV radiation, foot traffic, play wear, and more.
Cost and Maintenance
When it comes to artificial grass, cost and maintenance are two key factors that need to be considered when making a purchase decision. The initial cost of installation can be higher than other types. However, it also provides long-term cost benefits due to its low-maintenance requirements. Artificial grass doesn't need to be watered or treated with fertilizers, weeds can be brushed away without chemicals, and surfaces can usually remain green all year round, depending on the selected type. It is worth researching different products carefully before committing to ensure that the right option is chosen based on both budgets and desired results.
With such a wide variety of artificial grass types on the market, choosing the best one for your needs can be challenging. By understanding the different factors involved in synthetic turf selection, you can make an informed decision that will give you years of enjoyment. Synthetic turf is a significant investment, so be sure to do your homework before making a purchase. We hope this guide has helped you compare artificial grass types and select the best option for you.