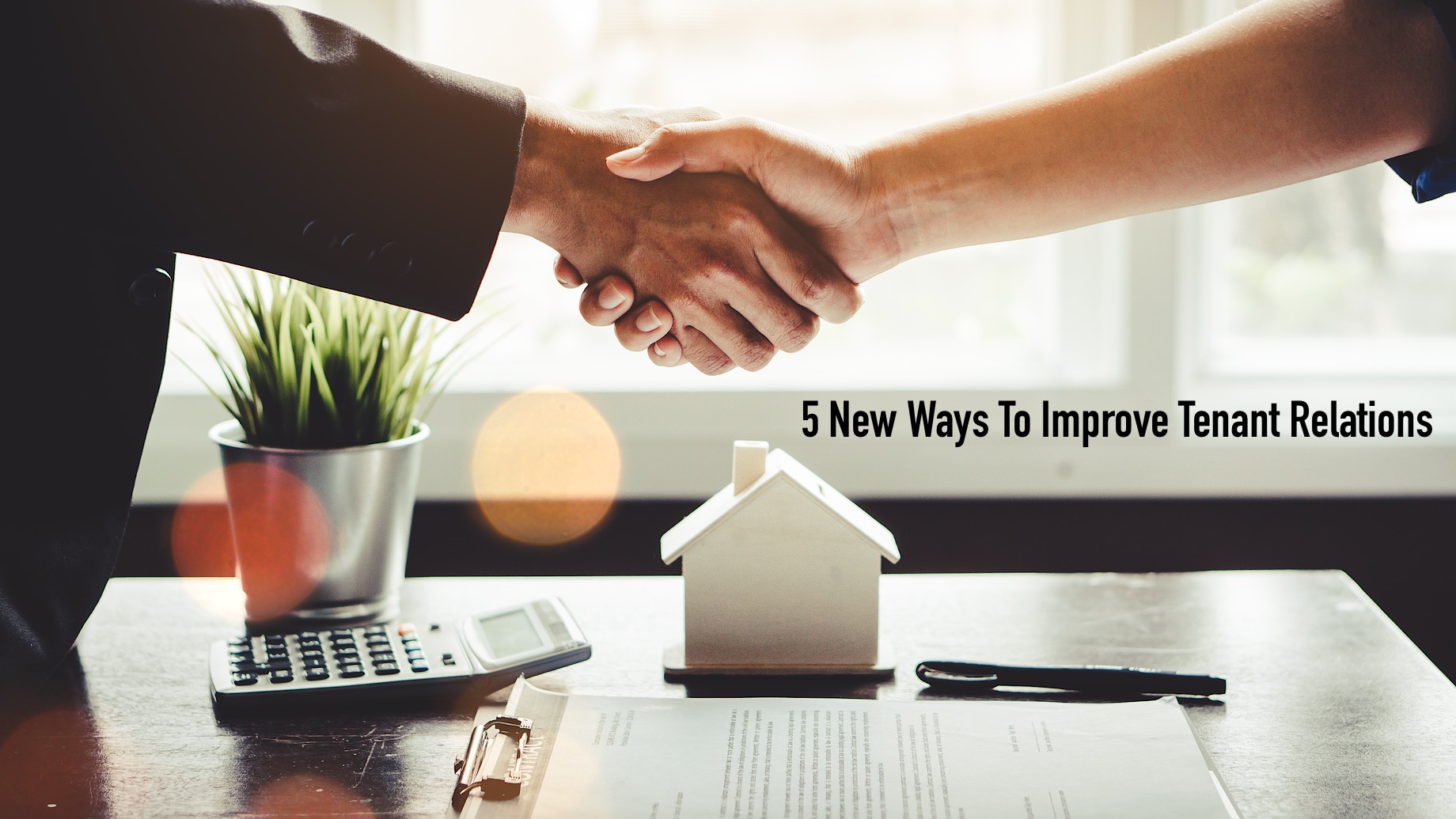 As a landlord or a property manager, maintaining good relations with your tenants is crucial. Unfortunately, it's easier said than done, especially during this pandemic.
In addition, it's hard for property managers or landlords to maintain good relationships with tenants who don't pay rent on time. Luckily, there are many ways to maintain peace with tenants and improve tenant relationships. Read more to know how to improve tenant relations.
1. Focus On Providing An Excellent Customer Service
Your customer service can make a huge difference in improving your tenant relations. It can be a determining factor on why tenants move out or stay. In short, providing excellent customer service should be one of your priorities to ensure better tenant relations.
To achieve this, it's wise to partner with a company that provides intelligent and scalable solutions to improve the sustainability and profits of your business. You may visit widesky.cloud and other sites to know more about this.
Focusing on providing outstanding customer service can benefit you in many ways. It won't only help you build positive tenant relationships, but it may boost your tenant retention rate. Some of the crucial aspects of customer service include communication, response speed, and quality of service. By offering high-quality and faster service while keeping your tenants in the loop, you can be assured you could lessen issues with improving tenant relations.
2. Be Proactive
It's essential to be proactive and not reactive if you want to improve tenant relations. A simple way to do it is by showing your tenants they're a priority for you. Always be ready to help them in case there's a problem.
There are also other ways to be proactive, and one of these is to leave a welcome basket for your tenants. You don't need to get the most extravagant welcome baskets. A simple one can help you show how much you value your new tenants and show that you focus on hospitality.
3. Reach Out Even During The Holidays And Other Events
There are instances that it may help to reach out to your tenants for something other than relating to business. For instance, you can send a card wishing them a happy birthday or happy holidays.
Today's social media platforms make it easy to track special occasions and events. So, make sure to consider adding tenants to your list of social media friends. In this way, you'll be able to get notifications about various important events and congratulate them. It also helps you improve tenant relations by making you more than just a landlord to your tenants.
4. Address Complaints Quickly
Another way to improve tenant relations is to show your tenants that you care by addressing their complaints promptly. Encourage them to come to you with complaints as early as possible. If necessary, give them a number they can call anytime.
Having a protocol for who will or how to address complaints might also help with expediency and enable your tenants to know you respect them. With this in mind, always ensure you inform your tenants when their complaints have been resolved. If complaints can't be resolved quickly, give the assurance you're working on it.
Ignoring or not checking into complaints could result in bigger problems. All complaints must be treated with respect and resolved as swift as possible. If your tenants feel disappointed by your lack of response and attention, they might have to share their complaints and seek help from a housing rights organization.
If that happens, you'll be forced to spend more effort and time disputing the charge. It may even result in fines if you fail to prove that you've provided the right response to your tenants. To avoid this, do your best to address complaints quickly.
5. Ask For Feedback
To improve tenant relations, it's critical to ask for feedback. You could ask your tenants for feedback regarding the rental property's conditions and your service. This might help you boost your tenant's experience and ensure good tenant relationships.
It doesn't only show that you care about your tenants, but it enables you to get more information. This collected data might help you get a glimpse of the things that should be improved in your rental property. It also provides you with an idea of the satisfaction level of your tenants.
Conclusion
Your relationship with your tenants can make or break your success as a property manager or a landlord. So, make sure to keep the above strategies in mind for you to provide the best possible services for your tenants and maintain a good relationship with them. In this way, you won't only be able to keep reliable and good tenants, but you can be sure that you meet their demands and unique needs.