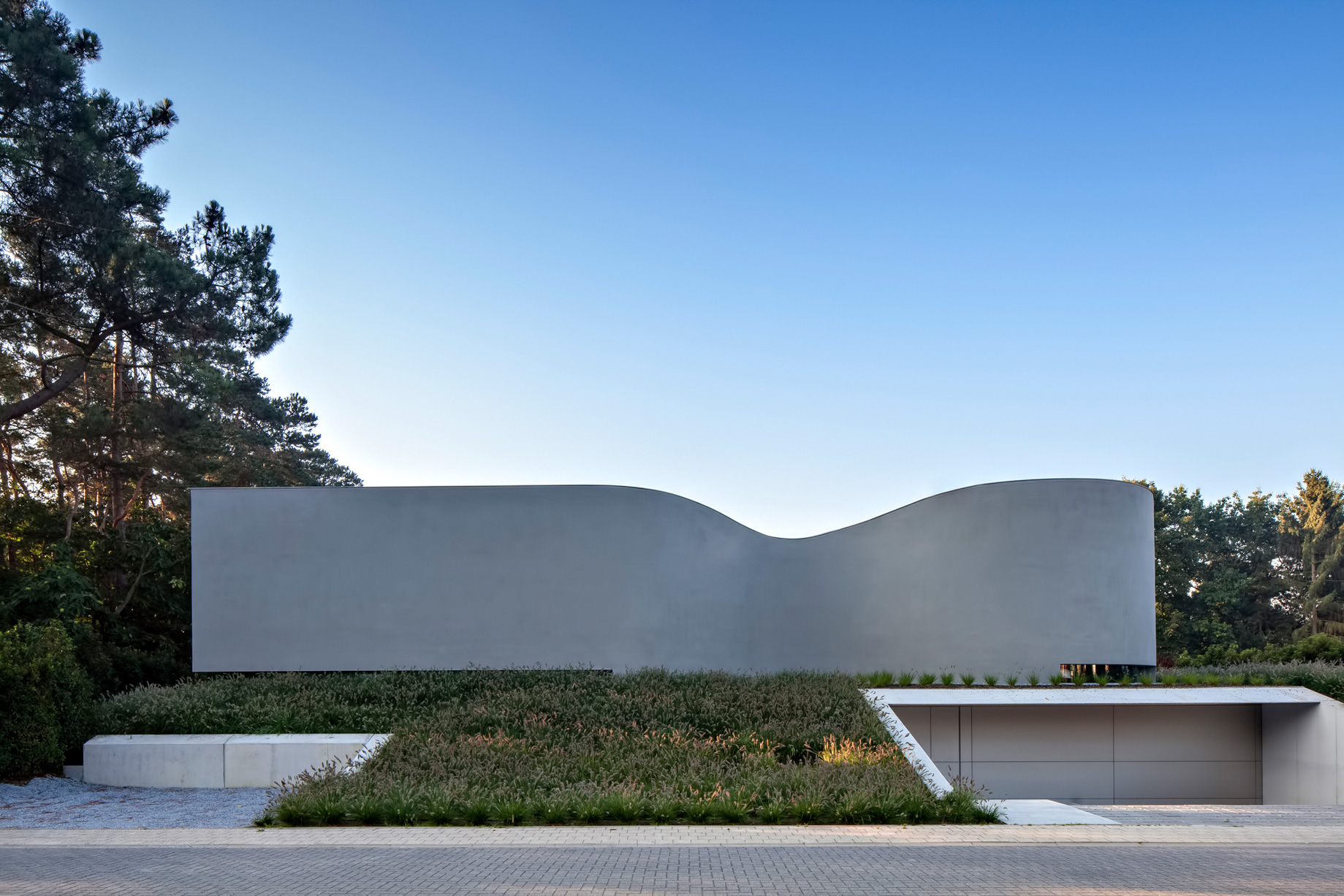 Name: Villa MQ
Type: Modern Contemporary
Bedrooms: 3
Bathrooms: 4
Size: 5,274 sq. ft.
Built: 2015
The lively agility of freedom flows throughout the form of this architectural sculptural statement of design where organic curves emphasize the impalpable framework of its structure. The visual language of this luxury residence emphasizes organic forms that seemingly lift the volume of the home causes a feeling of massive zero gravity where life unfolds on its own dramatic futuristic collateral of luxury refinement.
The flowing lines of the plan unfold across five split-levels. The entrance of the house, which is half a level lower than street level, is reached by way of a slope within a concrete framework in an artificial landscape. Although the programs blend into each other, natural light provides a unique atmosphere at every level: the continuous dispersion of light on the curved walls offer a perfectly orchestrated ambiance of impactful simplicity. A sloping balustrade staircase across multiple levels that consists of parabolic cables intensifies the interweaving of the different spaces.
With its wave-like concrete façade, the building turns its back to the street, fortifying both the privacy of its views and the exclusivity of its living environment. The uninhibited interior spaces unfold, with the admiring orientation of the structure, opening up to a shielded terrace and pool at the rear delivering the transparent clarity and enlightenment of a truly unique organic luxury living experience.
Architect: Office O Architects
Photography: Tim Van de Velde
Location: Tremelo, Flemish Brabant, Belgium