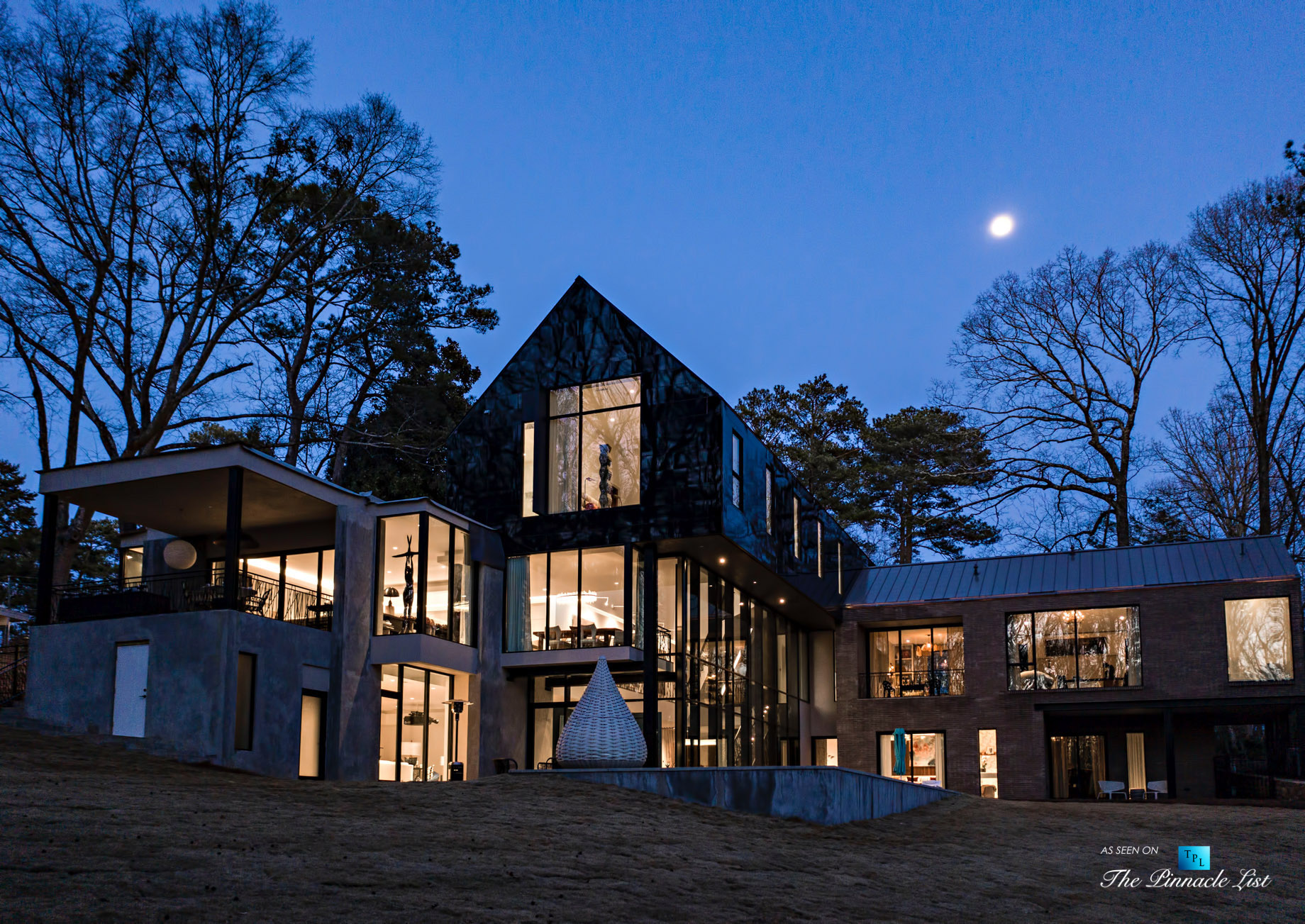 Type: Modern Contemporary
Bedrooms: 5
Bathrooms: 9
Size: 6,995 sq. ft.
Lot: 1.19 acres
Built: 2020
The Atlanta Symphony Showhouse is celebrating its 75th anniversary. The architectural design of this residence is a celebration of music starting with a design that is inspired by the slow and quiet opening pizzicato bass passage at the front entrance leading into a fortissimo blast that dramatically opens to a multi-story space with huge expanses of curtain wall on the back side visually connecting the interiors to the mature forest on both sides of the 1.19 acre property.
The home features a 65′ pool/spa right off of the living room/entertaining space. Stone counters, fireplace and master shower by Temmer Marble. Curtain wall is Reynaers (Belgium) by Expert Window and door. The main entrance and lower doors are pivoting by La Cantina. Exterior brick is Meridian brick and the black mirror wall panels, the first in the US are Nichiha Miraia panels by Legendary Exteriors. The plumbing fixtures are by Porcelanosa and Dornbracht. Lighting is Juno, Lighting Technology Design. Projection system is Barco Digital Canvas by Electronic Home, Inc. Lighting, wiring, automation by A Mindful Home. Kitchen by Design Galleria.
Architect: Harrison Design
Builder: ADCO Construction
Photography: Debra Johnston
Location: 2716 Ridgewood Rd NW, Atlanta, GA 30327, USA