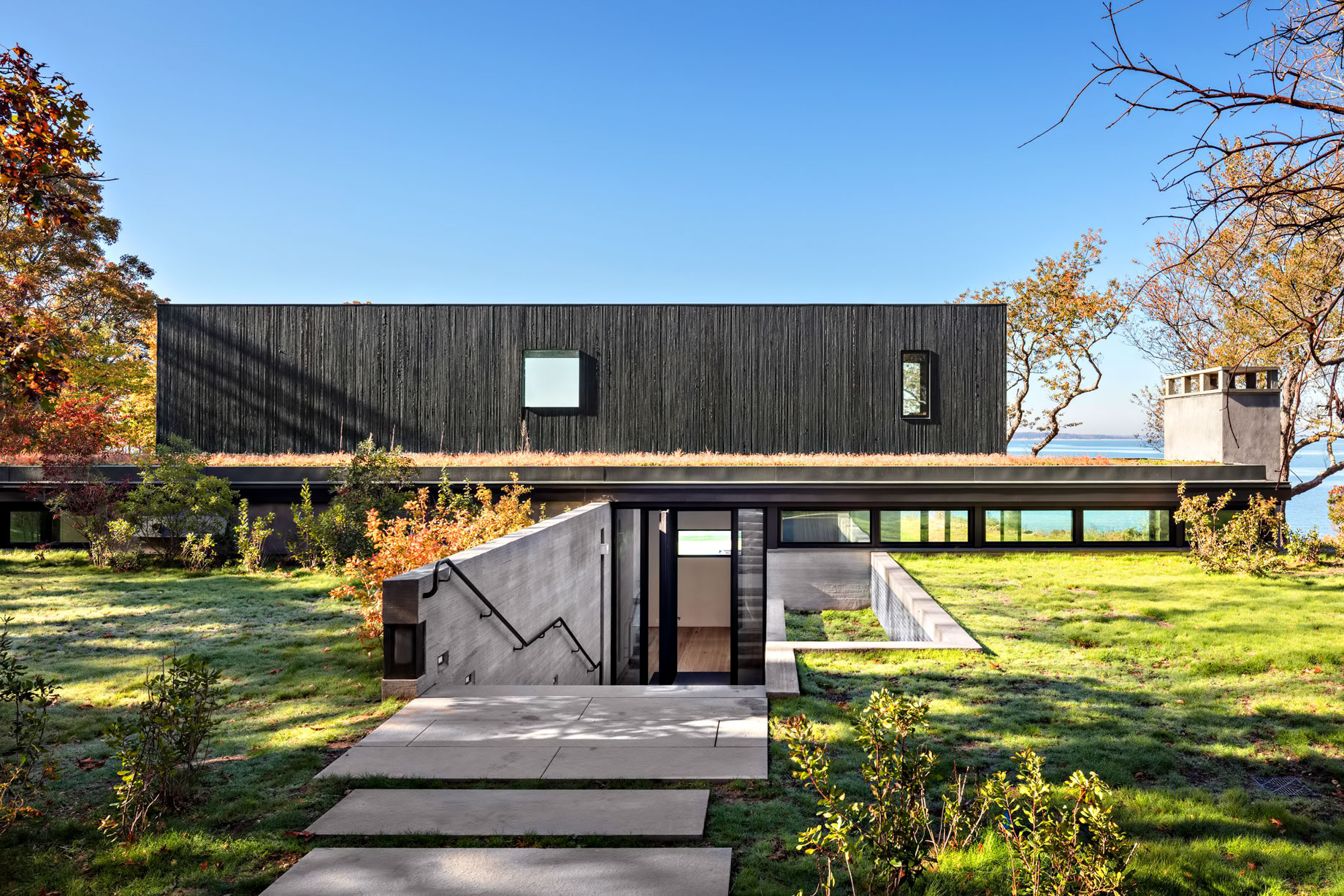 Name: Shore House
Type: Modern Contemporary
Bedrooms: 3
Bathrooms: 3
Size: 4,747 sq. ft.
Lot: 1.8 acres
Built: 2015
The Hamptons is known as a destination for the ultra-affluent, high society and celebrities that flock to the seaside enclave each year for peaceful and relaxing summer getaways. Owning a beach house in the Hamptons has long been regarded as the ultimate in exclusivity.
Leroy Cohen, the global head of music for YouTube, recently completed building his Hampton's luxury beachfront residence, the Shore House, fulfilling a summer's day proclamation to his then-five-year-old son while sailing on Noyack Bay over 15 years ago, that "one day we would live there."
Designed by Leroy Street Studios of New York, the home was conceived of as a house that kind of disappears into the landscape and is a gateway for experiencing the passage from forest to sea. The approach was meant to guide the individual through a sequence of views revealing new perspectives of the house, sky, and water. A cut in the earth offers entry to the house, followed by a sequence of interior and exterior spaces that slowly open to sweeping views of the bay.
The architecture of the Shore House delivers on the minimalistic promise of resisting the urge to add clutter to execute the owner's inspiration of creating a modern refined living environment that is both unobtrusive and warm.
Architect: Leroy Street Studios
Photography: Scott Frances
Owner: Lyor Cohen – Global Head of Music for YouTube (2017)
Location: 54 Robertson Dr, Sag Harbor, NY 11963, USA