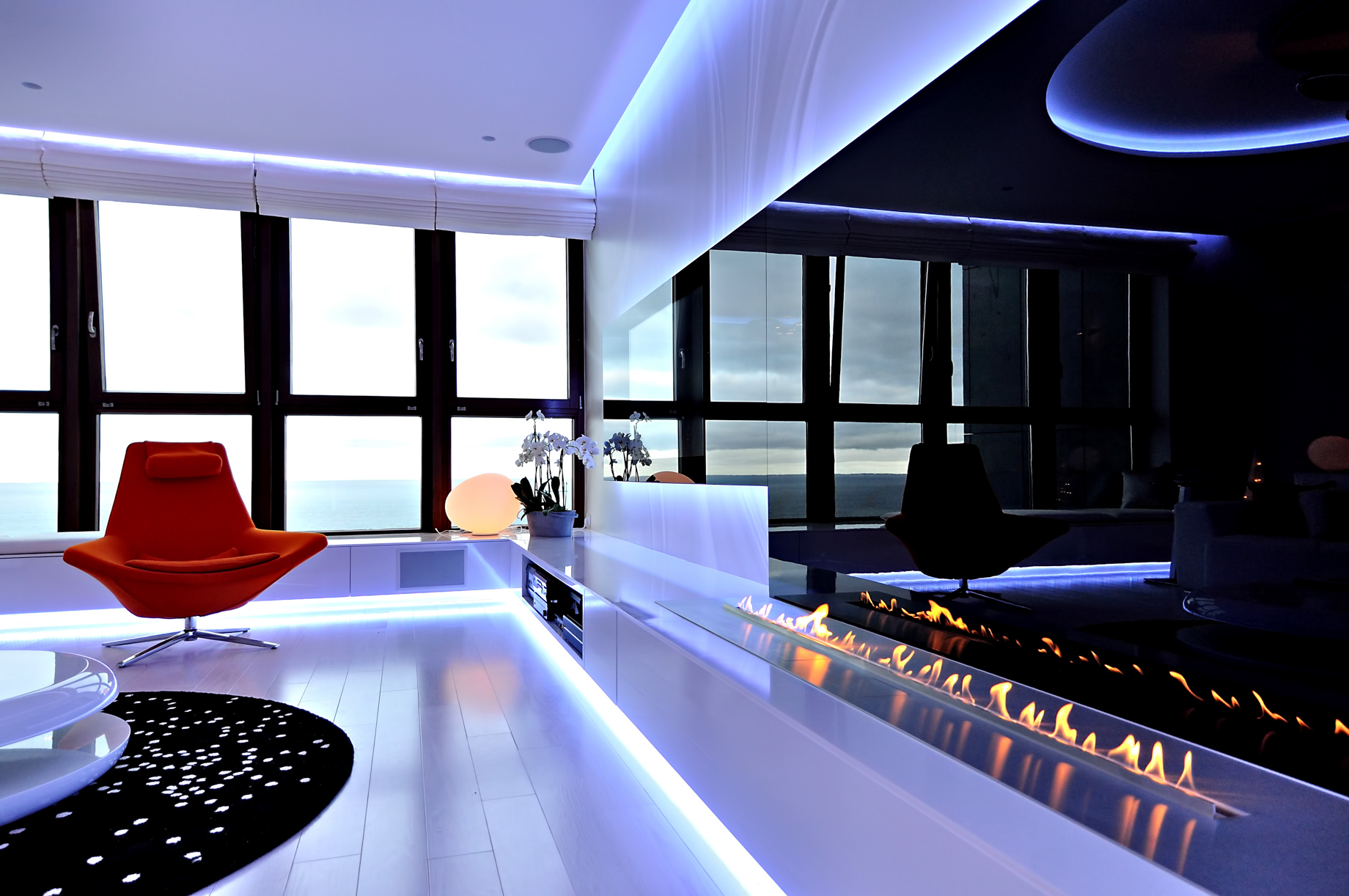 Name: Sea Towers Luxury Apartment
Type: Modern Contemporary
Bedrooms: 2
Bathrooms: 2
Completed: 2013
Located on the Baltic Sea shore, only meters from the Gulf of Gdansk, this beautiful apartment, which is the essence of modern luxury, can be found in the tallest residential building in Poland, at the Sea Towers in Gdynia.
Designed to be a prestigious statement of contemporary style, the main focus that shaped the flow of the design elements within the apartment, was the tremendous panoramic view of the Baltic Sea from the windows. Created for weekend stays and permanent living, the layout of the floor plate is divided into a living area that is a public space and an intimate area that is reserved for a master bedroom and bathroom.
The panoramic view is in the foreground during the day, while a bespoke selection of perimeter lighting gives the apartment a unique luxurious atmosphere that brings the interior to life in the evening. A unique sheet of black glass with a built-in TV extends over a bio fireplace to create a highly decorative integrated wall design that mingles the beauty of fire with the contemporary style of refined class and the futuristic feel of modernism to creating a conglomerate of sleek interior style that inspires visceral emotions.
Designer: Ministerstwo Spraw We Wnetrzach
Location: Antoniego Hryniewickiego 6, 80-340 Gdynia, Poland