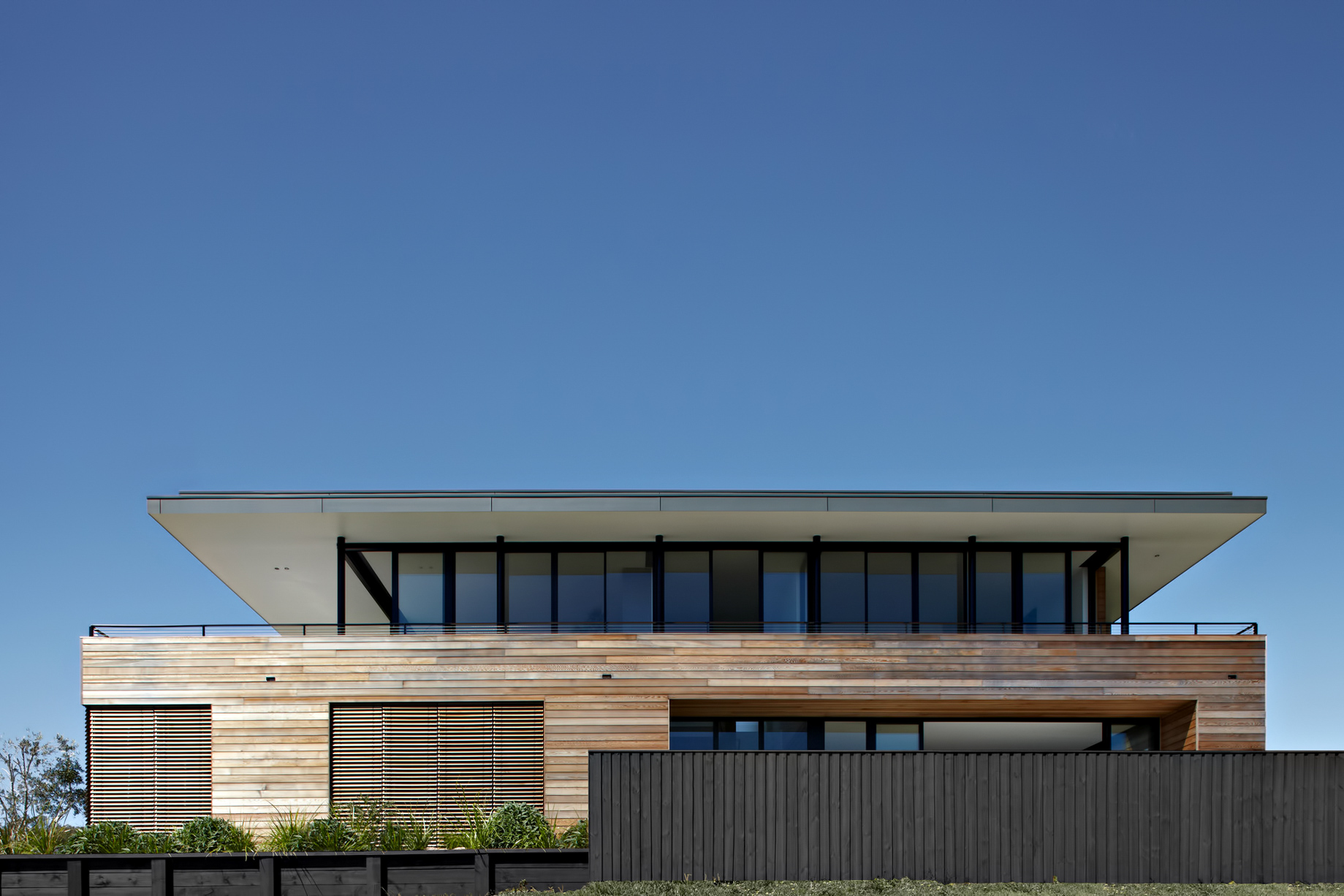 Name: Lamble Residence
Type: Modern Contemporary
Bedrooms: 3
Bathrooms: 2
Lot:  8,072 sq. ft.
Built: 2013
Luxury coastal living at its best, the Lamble residence is an exquisitely appointed and finished contemporary masterpiece that captures beach, ocean and mountain views from all rooms. This light and airy home has large open spaces flowing to the outdoors on both levels, with cool summer breezes and warm winter sunshine to complement your luxurious lifestyle.
The form of the architecture is extremely simple with a facade that has a very confident approach to solid and void. The generous cantilever roof affords large walls of glass on the upper floor and deep shaded terraces. These hover over the cedar-clad box below, which has either deep reveals or timber adjustable louvers to temper the environment. Naturally, the use of glass and solid relates to the rooms contained within, where more private spaces are more protected than the more public areas.
From its elevated position, the house enjoys 270˚ views of the ocean, adjacent headland and evergreen hinterland beyond, which form part of the Great Dividing Range. The setting is simply breathtaking, and this elegant residence sets a benchmark for modern living, in such a wonderful location.
Architect: Smart Design Studio
Photography: Sharrin Rees
Location: 39 Tasman Dr, Gerringong, NSW 2534, Australia