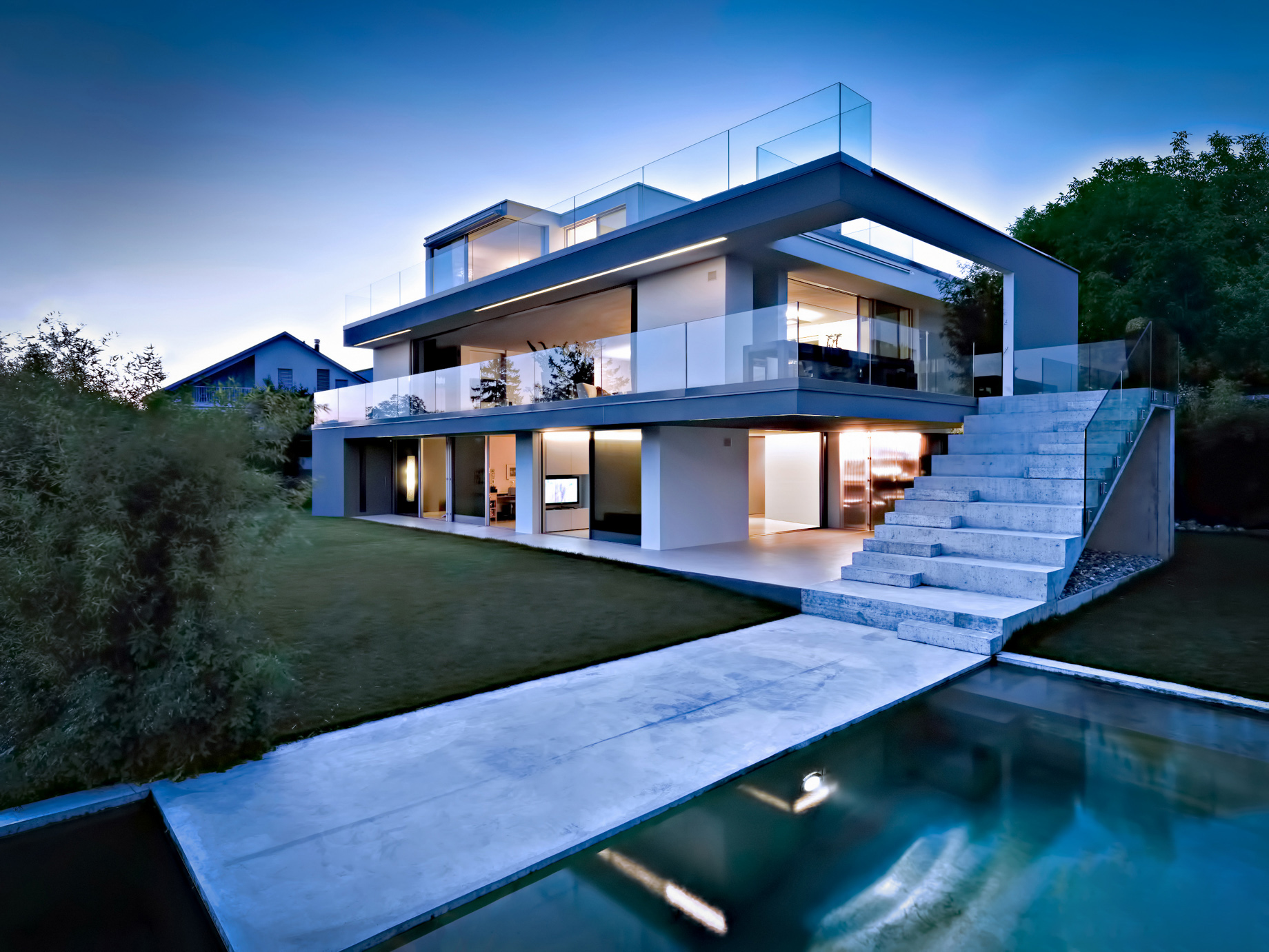 Name: Feldbalz House
Type: Modern Contemporary
Bedrooms: 3
Bathrooms: 4
Size: 2,970 sq. ft.
Built: 2008
This contemporary luxury residence overlooking Lake Zürich in Switzerland is a family home based on a simple design principle of social interaction with family separation in an environment nuanced with a minimalist architectural context void of any superfluous elements.
The home was created for vibrant family living where everybody meets and circulates on the first floor. The parent's area is above while the children's area lies underneath. The volumes of the residence diverge such that you are either in the public place or in a private family area.
The entirety of the living experience within this residence is all about the omnipresent intimacy of the stunning Lake Zürich views from the hillside setting. The buildings facades purposely shield the home within its urban setting creating personal privacy and peaceful serenity where living inside is outside.
Architect: Gus Wustemann Architects
Photography: Bruno Helbling Fotografie
Location: Zürich, Switzerland