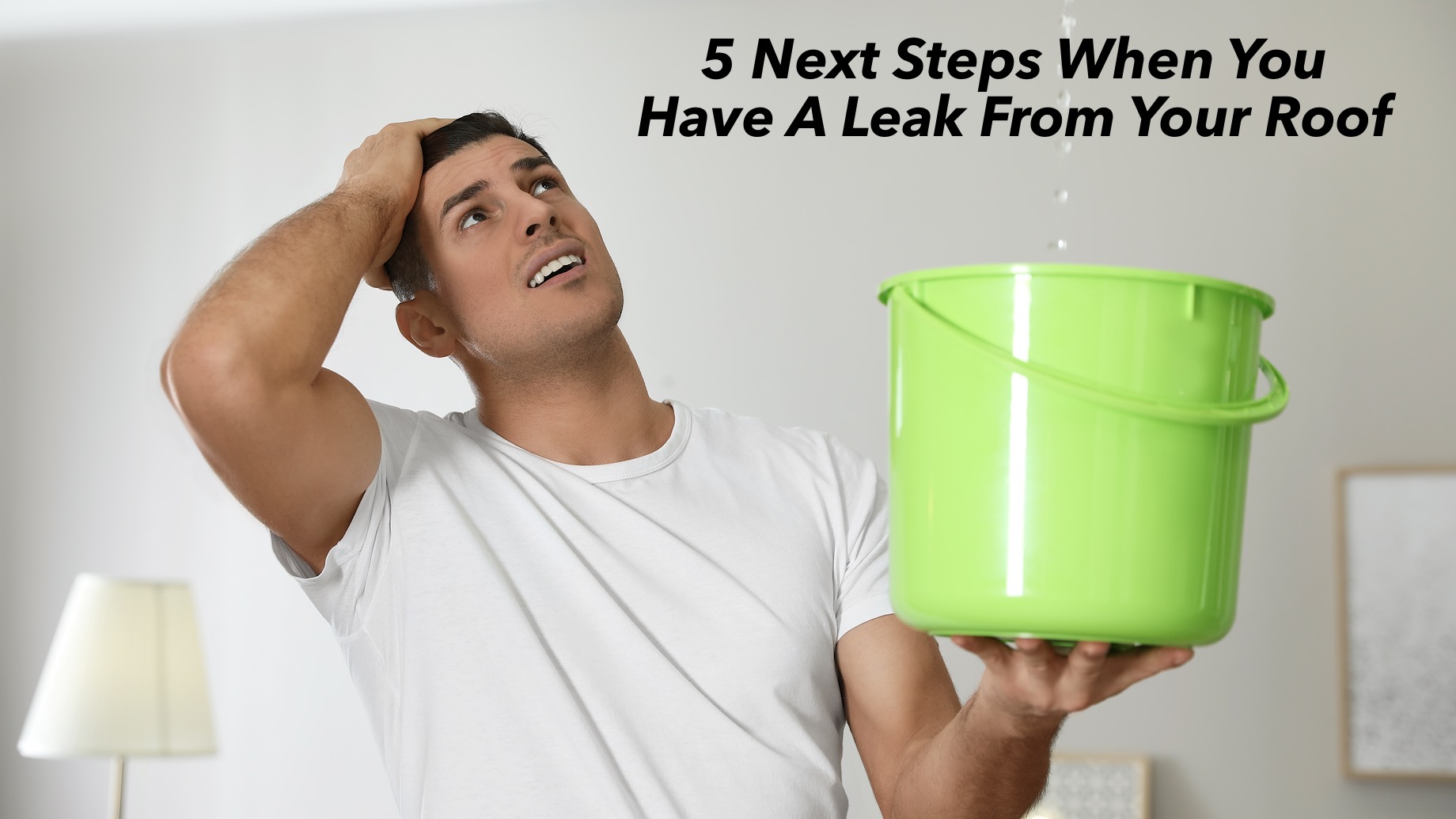 Roof leaks are never fun, sometimes difficult to find, and always a pain to fix. Most of all, though, that pain can often get felt in your wallet.
If you have a leak from your roof and you're not sure where it is and how to deal with it, don't panic. We've got you covered, even if your roof might not.
Keep reading for five tips on how to find the leak and what to do about it once you do.
1. Houston, We Have a Problem
You might have a roof leak for a long time before you know there's a problem. Some signs are subtle, others are quite dramatic.
Bulging or sagging ceiling
Bad musty or moldy smell
Stains are starting to form
Mold and mildew are visible inside
Paint or wallpaper bulging on walls
Considering that 1000 square feet of roof can shed 550 gallons of water in a single storm, things can always be dramatically worse. That said, a bulging or sagging ceiling is only a sign that electronics and furniture in your home are at serious risk.
2. Finding the Roof Leak
Finding a roof leak isn't always the easiest of tasks. The best way to do it is to look inside your attic or crawlspace during a storm. Bear in mind if you see a leak inside it may originate from a totally different place.
Water flows down with gravity, but it may zigzag from joint to joint until it finds an area to pool.
If your problem is rather widespread and remained "silent" for a while, it may mean a total roof replacement.
3. Skylights Letting in More Than Sun
A leak from a roof into an attic is bad enough, but a leak from a skylight can be a bit worse. First of all, if you discover that your leak is from your skylight through investigating your attic space, it could have run across the ceiling in several other rooms before manifesting indoors.
In a slightly better scenario, the skylight leaks into the shaft of the skylight. This is preferable because it didn't go far from the source and you can see it more readily.
Skylights are common sources of leaks because of the complex installation procedure. The quick fix until your roofer can come is to put a fresh coat of bitumen around all the edges of your skylight.
4. Tarp Your Roof
If your leak isn't coming from a skylight but rather from the main roof sections under shingles, your best option is likely a tarp.
To install a tarp, follow these steps:
Nail the edge of the tarp onto a 2×4
tightly wrap the tarp around the 2×4 at least once.
Screw the wrapped 2×4 into the roof
Secure the perpendicular edges by screwing 2x4s down to the roof edge
Hang the tarp about four feet off the eve, wrap a 2×4, and screw it into the siding
Your roof should be watertight until your roofer can come to fix it.
5. Finding a Leak From Your Roof and Fixing It
From finding a leak from your roof to giving it a temporary fix, you should now have coverage until you can get a professional in to give it a permanent fix.
Sometimes it means a full roof replacement. Other times, you can get away with an isolated repair just fine. Your roofing expert will have the best advice.
For more advice about home improvement or fixes, keep browsing our articles today!