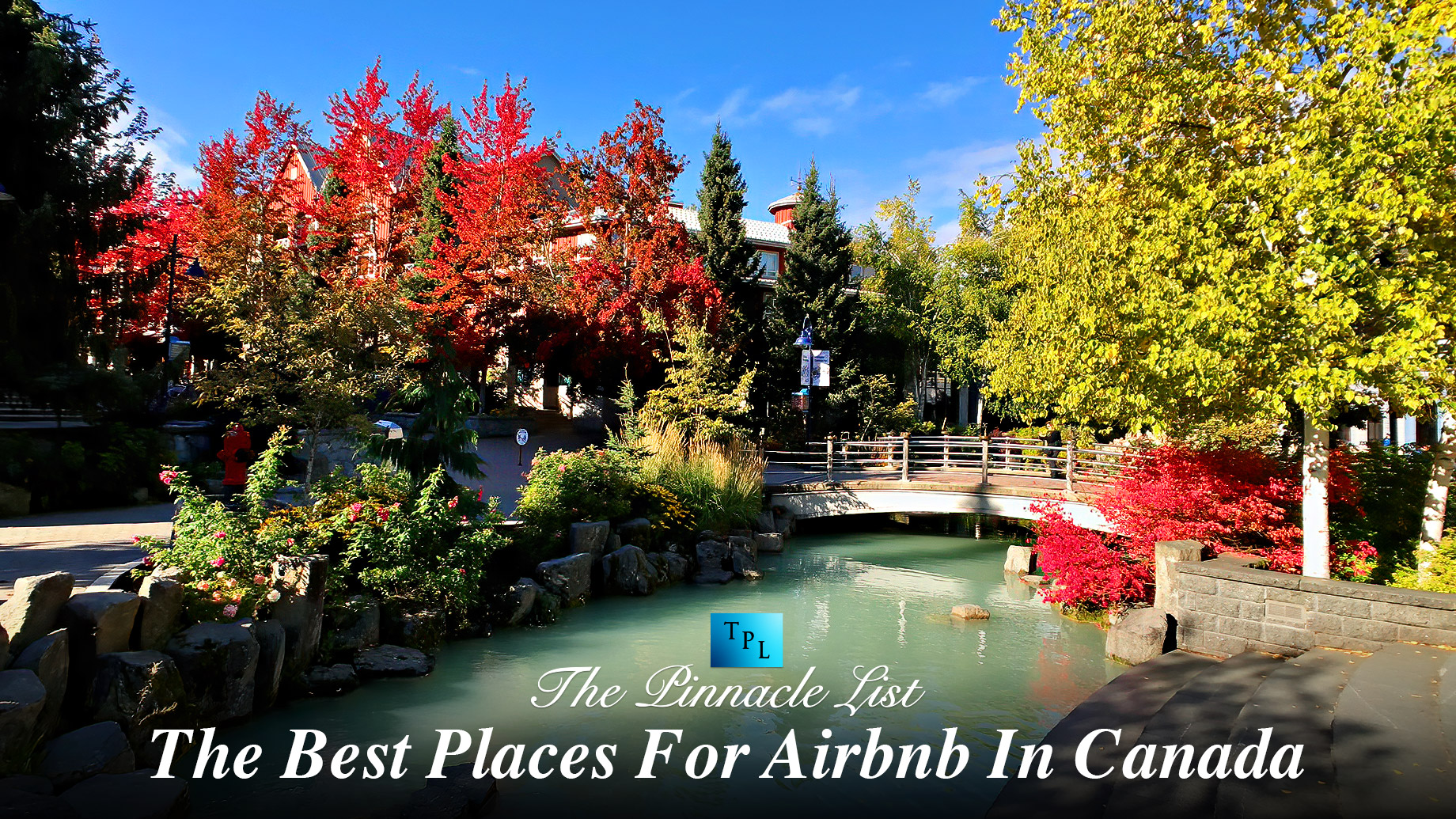 If you are looking for a profitable investment opportunity, buying Airbnb property is one of Canada's most popular short-term rental markets. Choosing the right place is the first step to starting a successful business and generating a steady income. In this article, we will highlight the best cities in Canada to invest in Airbnb based on key indicators such as average daily rate (ADR), occupancy rate (OR), average monthly revenue, and the number of properties for active rentals.
Top Cities to Invest in Airbnb in Canada
So, let's talk about which Canadian cities are the best for buying Airbnb real estate.
Toronto
As the largest city in Canada, Toronto is a top destination for tourists and business travelers. With over 27 million visitors in 2019, there is a high demand for short-term rentals. Toronto is an attractive market for Airbnb hosts because of its diverse economy and robust tourism industry.
Average daily rate (ADR): $164
Occupancy rate (OR): 74%
Revenue: $1,950
Active Rentals: 12,513
The most common property type in Toronto's Airbnb market is apartments, which comprise over 70% of the listings. Houses and condos are also popular choices. While there are some Airbnb listings with swimming pools, they are rare due to the climate here. To run a successful Airbnb business in Toronto, you may also need special services (for example, https://masterhost.ca/airbnb-management-toronto/).
Tofino
Tofino is a beautiful coastal town on Vancouver Island, known for its surfing beaches and outdoor recreation opportunities. It is a popular destination for tourists seeking an escape from the hustle and bustle of city life. The town has strict zoning bylaws for short-term rentals, which limits the number of active rentals available. However, the demand is high, and there is still an opportunity to earn a substantial income with an Airbnb property in Tofino.
ADR: $283
OR: 82%
Revenue: $5,266
Active Rentals: 318
Single-family homes and cabins dominate Tofino's Airbnb market. While there are some apartments and condos available, they are rare. Most Airbnb properties in this city offer parking.
Ottawa
Ottawa is the capital city of Canada and a popular tourist destination for history buffs and nature lovers. With a vibrant downtown core, it's an excellent location for a short-term rental property.
ADR: $125
OR: 70%
Revenue: $1,658
Active Rentals: 1,731
Entire houses with 2 and 3 bedrooms are in the most significant demand here. Most homes have air conditioning, a kitchen, and parking. The competition in the real estate rental business is quite high, so it is better to delegate routine tasks to professionals (for example, use the service https://masterhost.ca/airbnb-management-ottawa/).
Banff
Banff is a picturesque town located in the Rocky Mountains of Alberta. It is a popular destination for outdoor enthusiasts, with skiing, hiking, and mountain biking opportunities.
ADR: $284
OR: 65%
Revenue: $6,661
Active Rentals: 139
Most of the properties in Banff are one-bedroom houses with internet, parking, and heating. Also, 37% of houses have a hot tub. So when choosing a property to buy, it is better to consider homes with hot tubes.
Whistler
Whistler is a world-renowned ski resort located in British Columbia. With over 2 million visitors annually, there is a high demand for short-term rentals.
ADR: $287
OR: 71%
Revenue: $4,234
Active Rentals: 2,901
98% of this city's properties are homes with 1 or 2 bedrooms. Hot tubs and pools are in great demand here: they are in about half of the houses.
Canmore
Canmore is another charming town located in the Canadian Rockies. It is a popular destination for outdoor enthusiasts, with skiing, hiking, and mountain biking opportunities.
ADR: $214
OR: 75%
Revenue: $3,692
Active Rentals: 1,806
There are two-bedroom houses for rent here. Most have heating, air conditioning, a kitchen, parking, hot tubs, and swimming pools. Tourists come here for a truly luxurious holiday, so you must offer your guests maximum comfort.
Vancouver
Vancouver is a cosmopolitan city located on the west coast of Canada. It is a top destination for business and leisure travelers.
ADR: $168
OR: 84%
Revenue: $2,658
Active Rentals: 4,030
Single-family homes and condos are popular choices here, but houses with swimming pools have a low demand. You will have to face a lot of competition here, but if you succeed, you will get high profits. If you want to invest in real estate in Vancouver, MasterHost services will also come in handy.
St. Andrews
St. Andrews is a charming town located on the east coast of Canada in New Brunswick. It is a popular destination for those seeking a peaceful getaway with its scenic waterfront, historic architecture, and golf courses.
ADR: $170
OR: 68%
Revenue: $2,567
Active Rentals: 28
There are few properties for rent here. So you can find your approach to clients and offer them a luxurious vacation. Most houses have air conditioning and internet, but no pools or hot tubs exist.
Quebec
Quebec City is a UNESCO World Heritage Site and a popular destination for history and culture enthusiasts. With its charming old town, cobblestone streets, and European architecture, it's no surprise that this area is a popular location for vacation rentals. With over 4 million visitors annually, investing in Quebec City's Airbnb market could be a profitable opportunity.
ADR: $135
OR: 70%
Revenue: $2,049
Active Rentals: 2,009
Houses with swimming pools are uncommon here, as the city has a cooler climate. While parking is available at many Airbnb properties in Quebec, it may only sometimes be included in the listing.
Stratford
Stratford is a picturesque Ontario town known for its annual Shakespeare festival and beautiful gardens. It is a popular destination for theater and nature lovers.
ADR: $204
OR: 75%
Revenue: $2,314
Active Rentals: 57
The family often visits Stratford for holidays, so 3-bedroom houses are trendy here. Private rooms are also in demand: they make up 19% of listings.
Conclusions
In conclusion, investing in the right location for an Airbnb property can provide a lucrative source of income. These top cities offer some of the most profitable places in Canada for purchase. With the help of a professional Airbnb management company like MasterHost, you can maximize your own profits and earn a substantial income. Remember that local zoning regulations and bylaws can impact your ability to start an Airbnb property, so it's essential to do your research and partner with an experienced management company to ensure your investment is a success.