Every designer at Mojo Design Studio has a specific intention, theme, and message in mind when creating their exceptional, unique projects. While the studio showcases so many outstanding pieces, Luxury Lifestyle Awards has selected Concentric Circle by designer Ching-Hsiang Peng as the 2022 winner of Best Luxury Apartment Interior Design in Taiwan.
Ching-Hsiang Peng knew from the beginning what he had in mind for this particular design. He wanted the concentric circles to tie all the elements of the home together, and represent the family unit – parts of a whole, working together as one. He stated that "home is a permanent haven for the family where the family is united as a whole."
The entire design is based on the concept of concentric circles, and in this case, the designer uses the idea of concentric circles to interpret the spatial movement, aiming to link family boundaries through the design, through the guidance of space, to increase more interaction and communication between family members.
This design and concept of concentric circles are used to link all the spaces within the particular apartment, and the half-wall design and glass sliding doors are used to open up the vision of the space.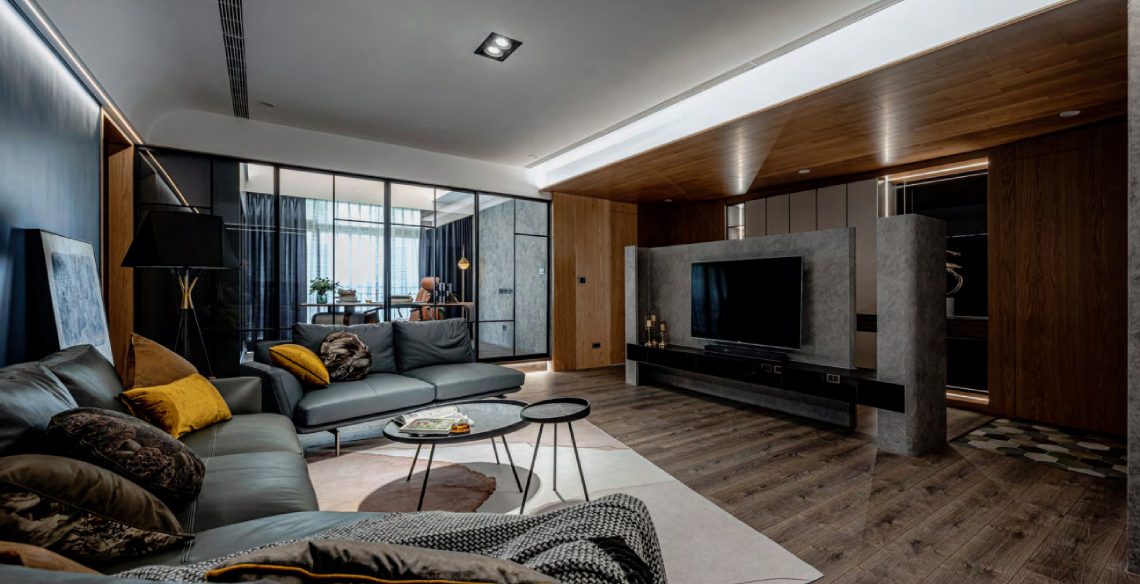 The living room with TV is placed in the center of the apartment to avoid sunlight reflecting on the TV during the day while leaving the natural light to come in through the study window. The designer wanted the living room to be the center of the circle, and the design of the space creates a family centripetal force. The half-circle design on both sides of the TV wall symbolizes the embrace and care of the family.
Ching-Hsiang Peng made use of penetrating materials to separate public areas on the same axis, in order to create a flexible space. He focused on what the residents would need, and how they might want to use and interact in the space, which is why the living space is designed in an open style.
In order to meet the concern of height difference between male and female owners in the kitchen, the talented designer specially designed the kitchen table and the work surface with different heights, and combined the dining table with the bar, so that each family member could work together and interact in this space.
He said that the greatest obstacles he faced during this design process were balancing the different style preferences and living habits of the family members, coordinating the different elements in this space, and transforming it into an aesthetic home space. "By transforming the layout, reinterpreting the spatial scale and boundaries, using penetrating materials and lines to extend the visualization of the space, and generating spatial centripetal force through the design, the family connections are united in this space."
Another noteworthy design created by Mojo Design Studio includes Balance by designer Angie C. Chang, in 2021, the goal of which was to simplify the problem of space and preferences that couples face after having a baby. This was done by focusing on spatial design and arrangement. Angie Chang says: "The project is both open and private, satisfying the needs of parent/child interaction and independent space, enhancing emotional interaction while maintaining the integrity of each, and striking a balance between lifestyle and childhood interest."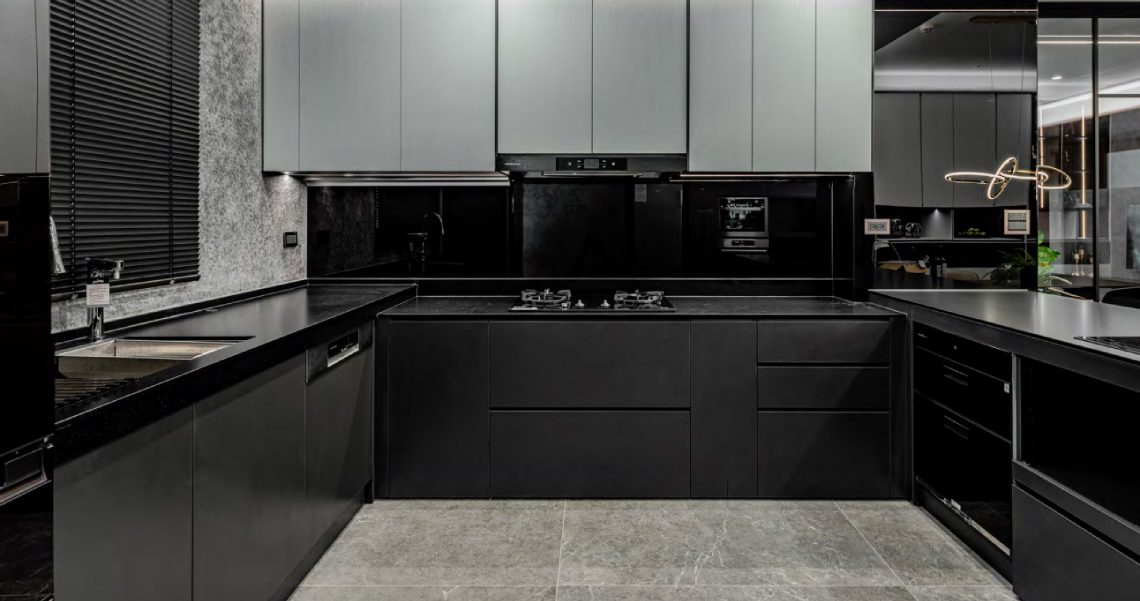 To find out more about this successful company, visit https://www.facebook.com/mojo20151025