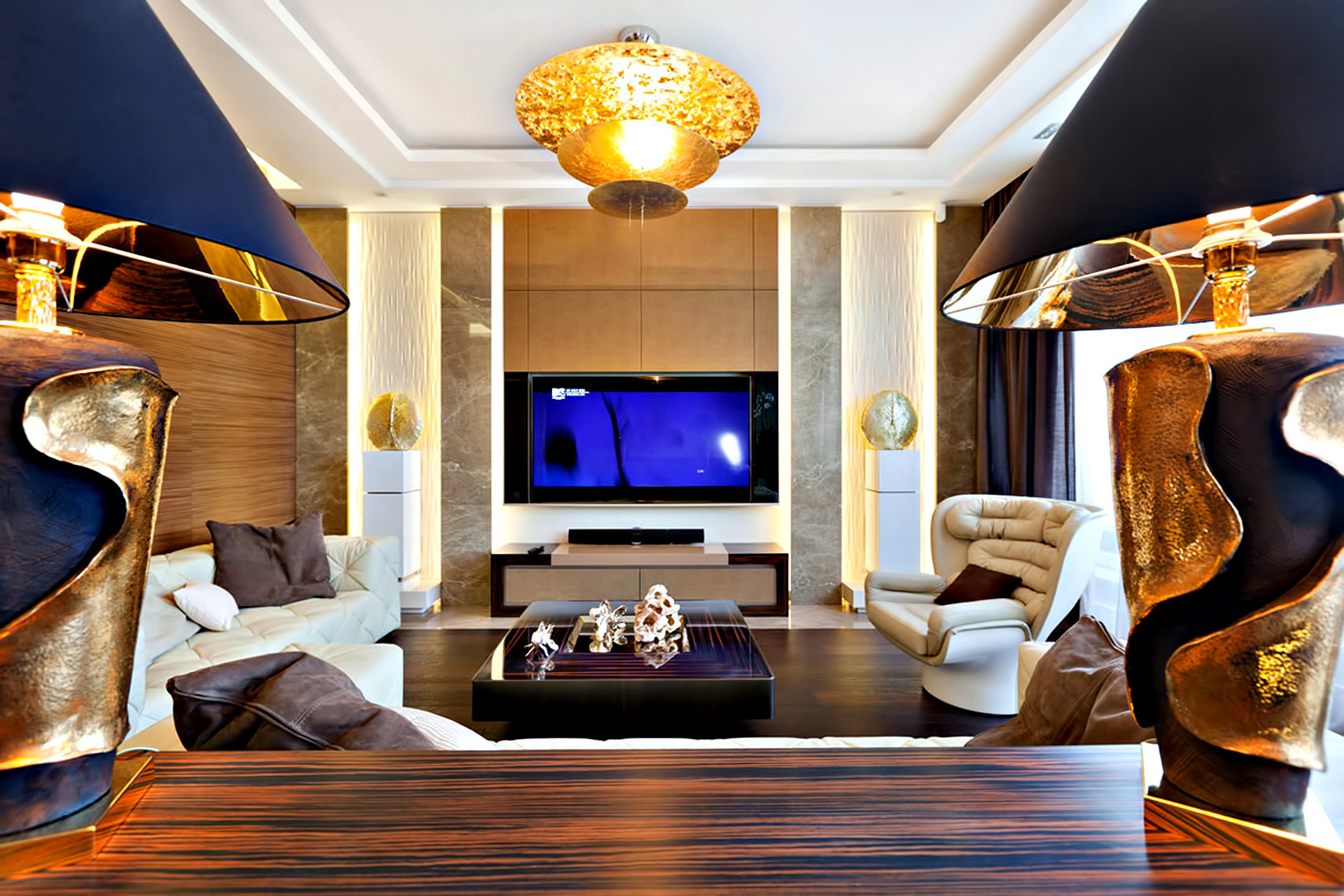 Name: Art Deco Holiday Apartment
Type: Luxury Executive Apartment
Bedrooms: 2
Bathrooms: 2
Size: 1,614 sq. ft.
Date: 2013
This premium luxury apartment located in Saint Petersburg, Russia is the essence of extravagance and grandeur. Created as a temporary stay apartment for executives, this 1,614 sq. ft. residence includes 2 bedrooms and 2 baths perfectly designed with a restrained warm color pallet with quality textures and natural materials and finishing that create a sense of pristine comfort harmoniously melded with discreet luxury.
Conceived as a regal interpretation of an Art Deco interior, the living space within the residence reflects an extravagant eclectic style that is both inspiring and sublimely irresistible. The property is serenely separated into social and private spaces without interrupting the flow and essence of the rich décor. The entire living space is soaked with high-class splendor.
Known as the Russian capital of art and culture, St. Petersburg is the second largest city in Russia and is renowned as its cultural heart. It is the northernmost city in the world to have a population of over five million and during the "white nights" of summer; the whole city revels in the near-constant light. A city of splendor and mesmerizing architectural beauty, Saint Petersburg is a magically beautiful city dotted with stunning palaces and bisected by romantic canals.
Architect: NG Studio
Interior Design: NG Studio
Project Manager: Natalia Gerasimova
Location: Saint Petersburg, Russia