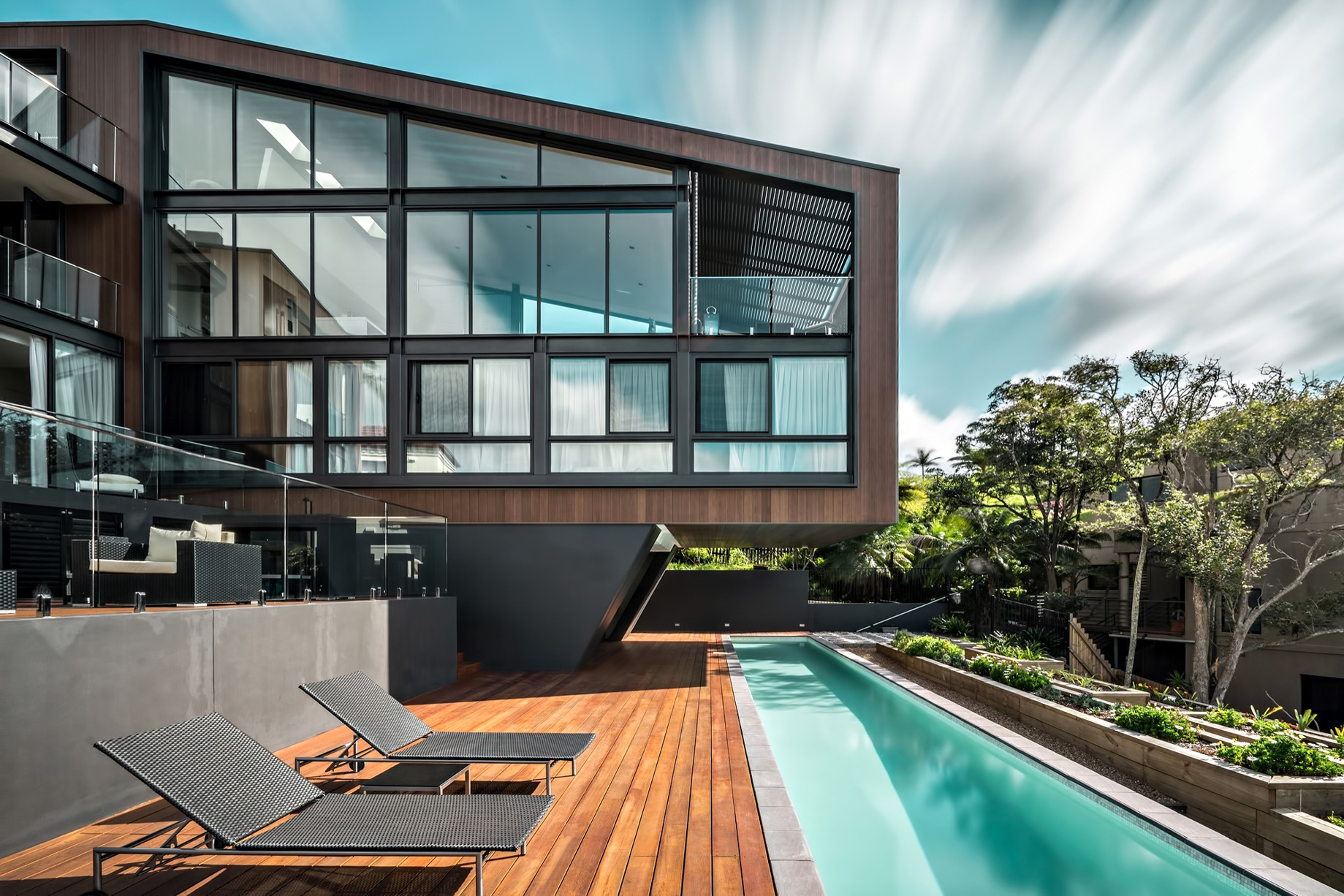 Name: Seaforth House
Type: Modern Contemporary
Bedrooms: 4
Bathrooms: 3
Size: 3,229 sq. ft.
Lot: 7,534 sq. ft.
Built: 2014
Located in Sydney's stunning Northern Beaches, this spectacular luxury residence is perched high on a quiet street overlooking the Middle Harbour Marinas and Yacht Club. With magnificent views of the South, the homes clever design maximizes the sites surrounding landscape as well as taking full advantage of the views facing the harbor and the sunlight from the North.
In order to capture the stunning harbour views, the house is orientated to the South, which was also positioned to filter the natural sunlight from the North. Constructed as a large set of cubes with one having a width of only seven metres from North to South, full-height windows, combined with adjustable external louvers, allow the structure to both maximise and control internal light. While the living room is at street level, the bedrooms are positioned on the lower level below. Designed with sliding windows on both North and South sides, these enhance the ventilation and illuminate the house in natural light.
Paved with solid timber decking, the outdoor area is perfect for both relaxing and entertaining with a sensational 19-metre long swimming pool that stretches from the undercover cantilever to the open area where it is bathed in sunlight. The home design takes full advantage of the stunning surrounds to offer 180-degree views. Planter boxes running the length of the pool provide low-maintenance landscaping and have been juxtaposed to present an intriguing design when viewed from above, also offering privacy and acting as a boundary screen.
Architect: IAPA International Architectural Platform Australia
Photography: Zeng Zhe
Location: 6 Old Sydney Rd, Seaforth, NSW 2092, Australia