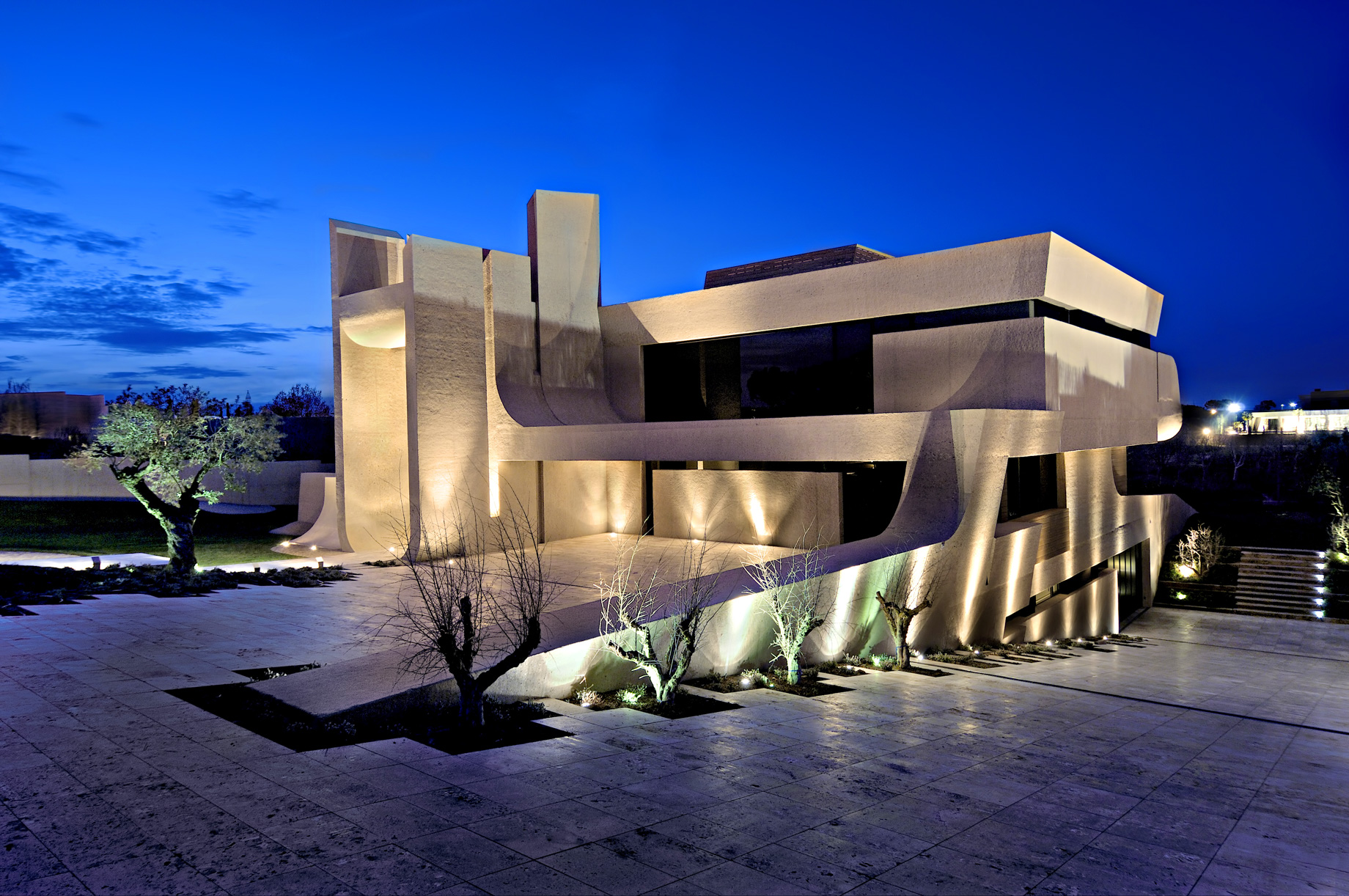 Name: Casa Moka
Type: Modern Contemporary
Bedrooms: 6
Bathrooms: 10
Levels: 3
Built: 2011
A luxury urbanization of housing that is functional work of art, Casa Moka is defined by sweeping sculptural mass of concrete architecture that represents a heterodox minimalistic structure demarcated by its materials. Designed to respond to the owners needs in terms of distribution, placement and surfaces, the resulting structures aesthetic is both visually stunning and uniquely exclusive.
Sought as the perfect functioning of housing in relation to the needs of the property, the residence was adapted to an average gradient field that turned the main rooms of the communal areas of the development for a better use of the views and use of free plot surface. Access on the ground floor leads to two distinct areas by an imaginary axis running from east to west, one is the noble zone and the other is the area that complements the first one and gives way to the doorsteps through the main rooms as the bedroom, living room, dining room, office. On the opposite side of this imaginary line, you find the additional rooms, bathrooms, closets, pantry and kitchen. The upper floor is visually connected with the lower floor by a double height space in which you will find the bedrooms, giving them more privacy, and linked to a library-office and lounge.
Outside the residence you will find a swimming pool and sports facilities including a paddle court linked from the main pedestrian access section of the house. The exterior of the property follows the formal solution of the main residence with a resulting aesthetic look of categorical volumes of concrete playing with their own heights and shapes that meld with the surrounding environment to create a singular representation of monumental minimalism.
Architect: A-cero Architects
Builder: Vipecon Galicia SL
Photography: Luis H. Segovia
Location: Pozuelo de Alarcón, Madrid, Spain