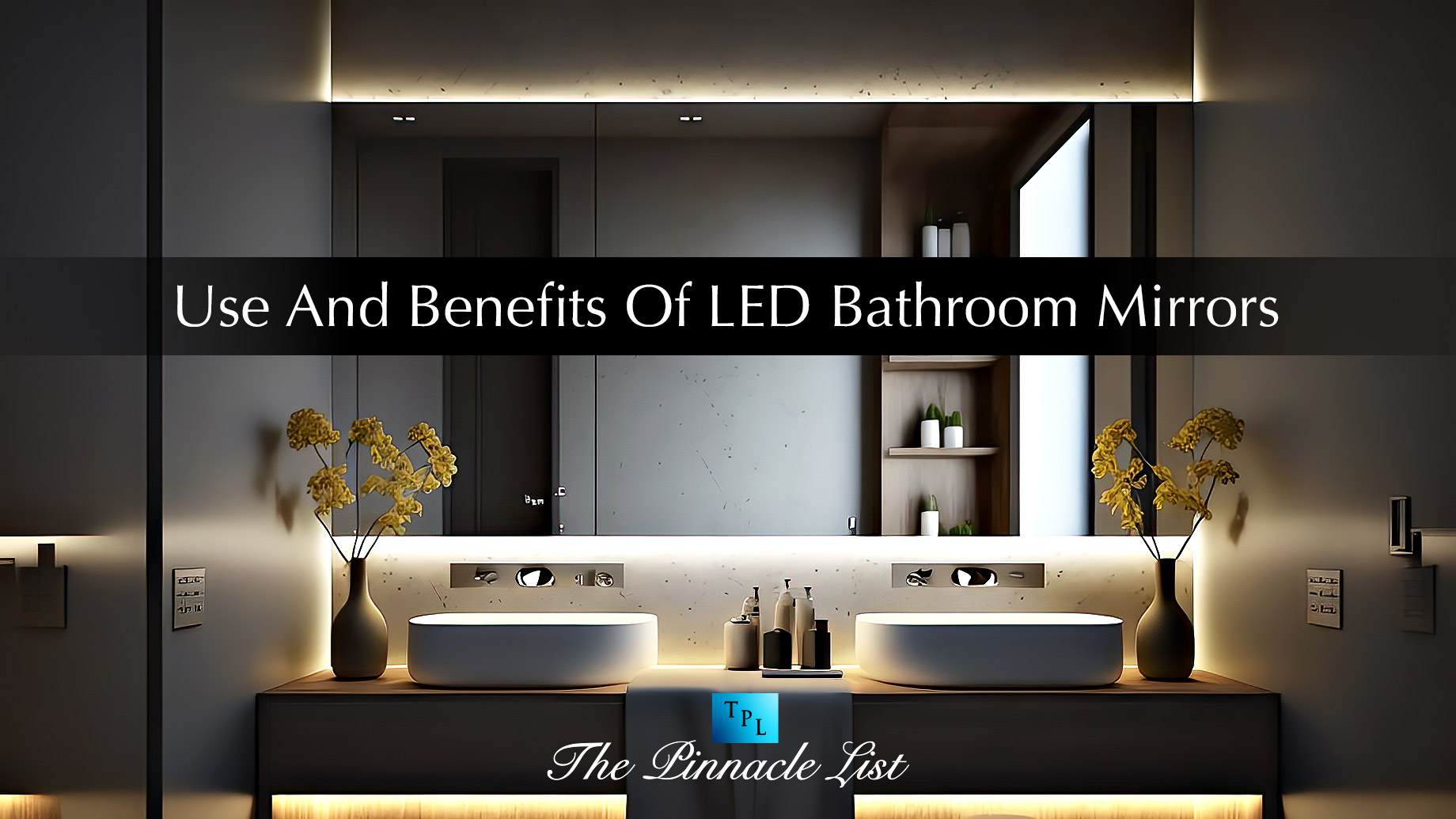 The popularity of a hotel bathroom LED mirror has increased recently. The Light Emitting Diode bulbs has many applications in many industries. To make mirrors more than simply a plain piece of glass hanging on the wall, much care goes into their design nowadays. Bathroom mirrors now have a lot of design and elegance added to them to improve their appearance.
One of the greatest inventions ever is the introduction of LED mirrors. Due to inadequate lighting, most regular ones produce poor reflections and gloomy areas. But because it has LEDs illuminating the mirrors, the LED mirrors are well-lit.
Attractive Features Of Hotel Bathroom Led Mirror
Nowadays, a hotel bathroom LED mirror comes with various features, some of which are: 
Clear reflection: Its clear reflection is one of its greatest features. In contrast to regular mirrors, the majority of these mirrors are lighted by LEDs, providing an incredibly clear reflection. Include demystifying pads, which assist in clearing the mist as soon as it forms and aid in reducing confusion. Using a bathroom mirror makes it simple to check one's appearance even after a hot shower. Some of them also have anti-bacterial components, which aid in stopping the growth of germs.
Clearly illuminate: In addition to illuminating, the lights on these mirrors also illuminate the whole space or vanity area, enhancing the bathroom's decor.
Sensors: These have shaving sockets and sensors that can be used for user comfort.
These come in various sophisticated shapes and styles to match various types of decor. Extra-slim mirrors are also available for a reasonable price in most internet retailers.
Economical: Since LED lights use less electricity than regular light bulbs, they are more cost-effective. Therefore, compared to regular mirrors with lights, LED mirrors are thought to be more cost-effective.
Less heat: Produce less heat than standard light bulbs or none at all. Therefore, it doesn't present any fire risks or other similar dangers.
Size: These come in a variety of appealing forms and sizes to meet a variety of needs. Many internet shops sell hand-held and substantial wall-mountable mirrors for various prices.
Embedded, frameless, framed, designer and other types of mirrors are available. Still, because the LED is constructed with many useful functions, it is frequently used in homes, businesses, apartments, hotels, and other places. The LED mirrors are adaptable, stylish and elegant. It comes in many styles and colors, making it suitable for various uses.
Types Of Hotel Bathroom Led Mirrors: 
Fixed bathroom mirrors: The fixed ones are a part of the market's classic choices. They are attached to the front of a cabinet that holds toiletries or first aid goods, as the name implies. There are trendy fixed ones made to fit current bathroom decor.
Bathroom mirrors that can be moved: Usually seen in hotels, these mirrors are slowly making their way into homes due to their adaptability and ease. To reach the ideal viewing angle, they can be moved and altered.
Hanging mirrors: The wall mirrors give the bathroom a chic, creative appearance. These come in a variety of sizes and styles. As they can be mounted directly on the wall without the connection of the medicine cabinet, they aid in creating a more compact appearance.
Bathroom mirror buying considerations include:
You can select a bathroom mirror that best fits your demands and the aesthetic of your bathroom by considering the following elements.
Shapes and Dimensions: When selecting a mirror, consider the wall's size. For small bathrooms, the infinity models work best. These come in round, square, oval, and rectangular forms. Additionally, customers can choose between mirrors with basic frames, elaborate frames, and mirrors without frames.
Lighting: In the past, restrooms had low lighting. However, lighting has grown in significance for bathrooms due to its increased utility. LED and lit bathroom mirrors are the newest additions to the collection.
Storage: Vanity cabinets can be added to bathroom mirrors to make them more functional. Despite being a conventional form, many contemporary bathroom mirror designs have vanity cabinets deftly incorporated for a sleek and compact appearance.