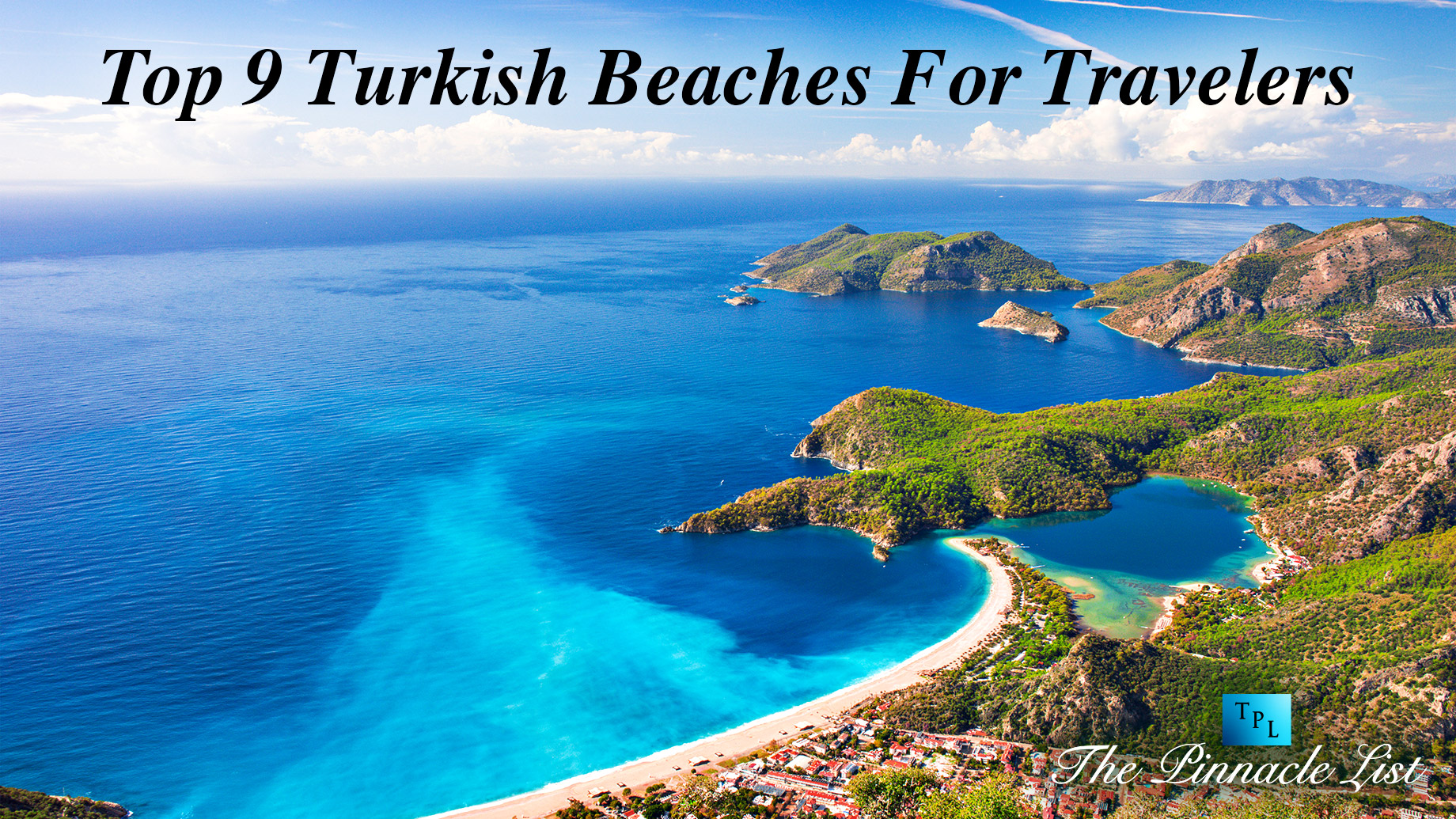 Türkiye has always been a popular beach destination because of its extensive western coastline, which encircles both the Aegean and Mediterranean Seas. It is home to many stunning landscapes, and the sand is a great place to explore a ton of native customs. So, if you're thinking of taking a trip to the Aegean Sea, fly Pegasus, and you will enjoy some of the most excellent beaches that Türkiye has to offer. These sandy locations, which vary from family favourites to hidden gems, will have you planning for travel in no time.
The busiest months are July and August. The ground at the busiest beaches fills up, and lodging costs soar during this period. But from May through to October, the climate along this coast is primarily warm and sunny, making spring and fall excellent seasons to enjoy Türkiye's beaches without the crowds. With this list of Türkiye's top beaches, you can choose the ideal location for your upcoming coastal trip.
1. Amos
On the Bozburun peninsula, among the Turunc and Kumlubuk resorts, lies a little cove called Amos that is hidden between two headlands. While there is an unspoiled beauty that contrasts sharply with the bling and flashing lights of Marmaris, located across the sea, it is a little rough around the edges, and the pebbles are littered with vintage wooden lounge chairs. There are remnants of Amos' former major Roman colony, including a tiny amphitheatre with breathtaking views.
2. Gemiler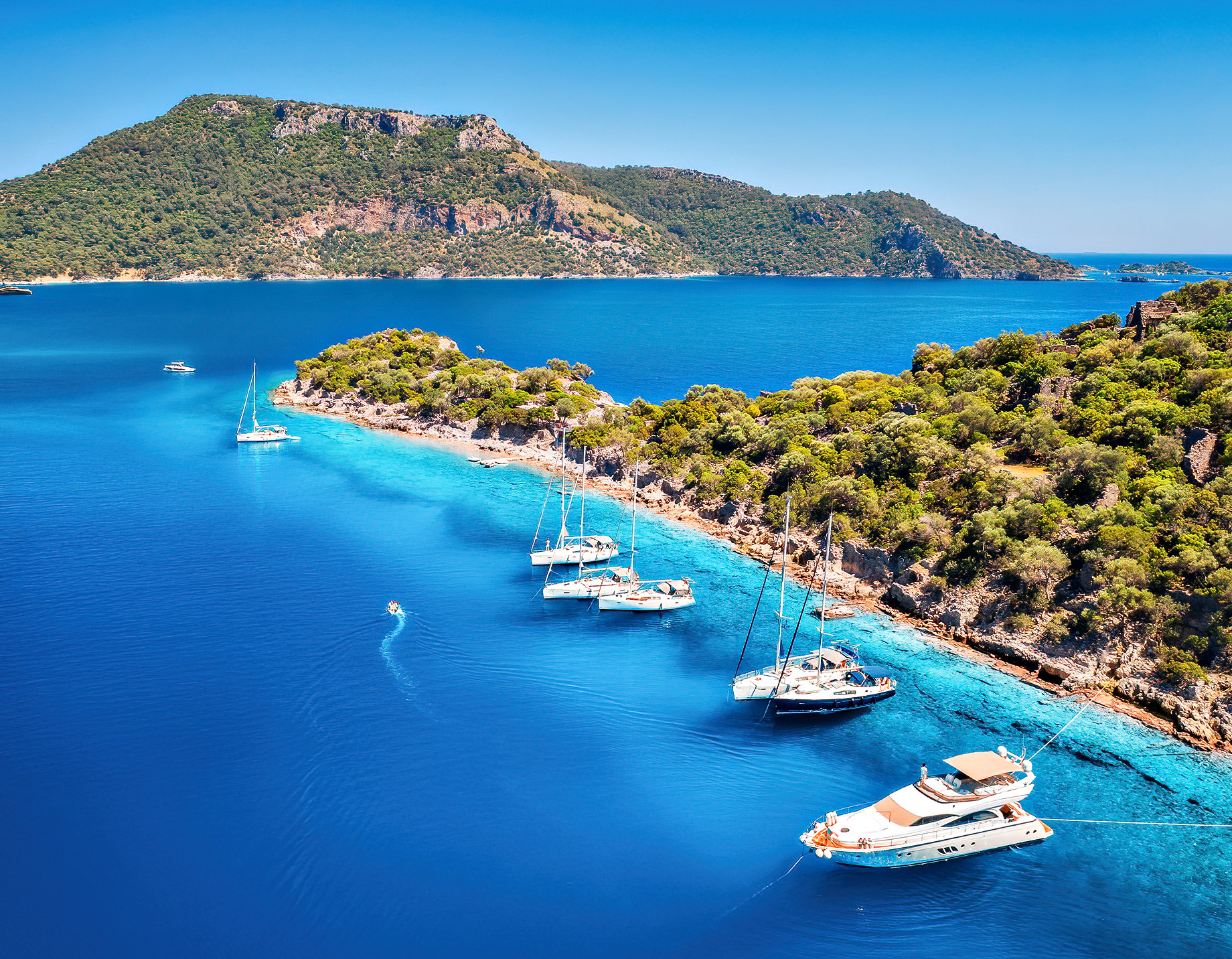 It's incredible that Gemiler is so close to the overcrowded Olu Deniz beach considering how rarely crowded it is and how easily accessible it is via bus or boat from Hisaronu, across the verdant Kaya valley, past tobacco and wheat fields, and out to the extreme tip of the Fethiye peninsula. The beach overlooks St. Nicholas Island and is encircled by pine and olive trees. It also has a few excellent eateries.
3. Butterfly Valley
Butterfly valley extends out in a v-shape and ends with a sweep of immaculate beach. It is magnificently positioned between two towering cliffs. Most visitors arrive by boat from Olu Deniz or Fethiye; however, there is a rough trail that runs down from the road for more adventurous hikers. Although there are no roads, buildings, or electricity in the valley, camping is permitted, and there are shelters among the trees.
4. Cirali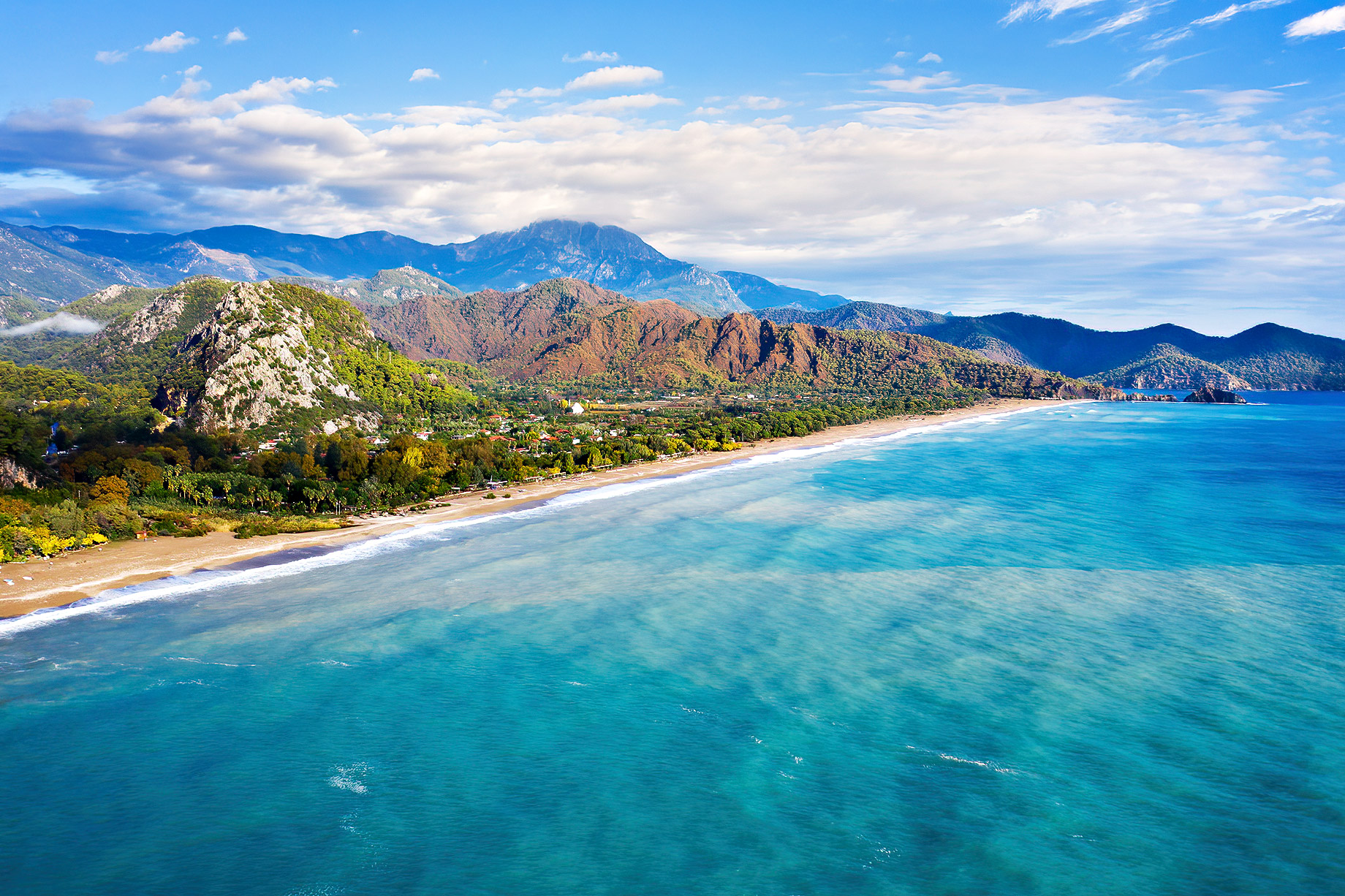 Olympos Beach, famous for its treehouse lodging, has long been a backpacker hotspot, while Cirali, just across the street, has avoided the same kind of gentrification. Due to the loggerhead turtles that emerge from the water to lay their eggs on the sand, the 3-kilometre stretch of beach is protected. The entire region surrounding Cirali, which is surrounded by two enormous mountains, is breathtakingly picturesque. The hamlet behind offers basic eateries and inns with a pleasantly hippy-like ambience.
5. Ovabuku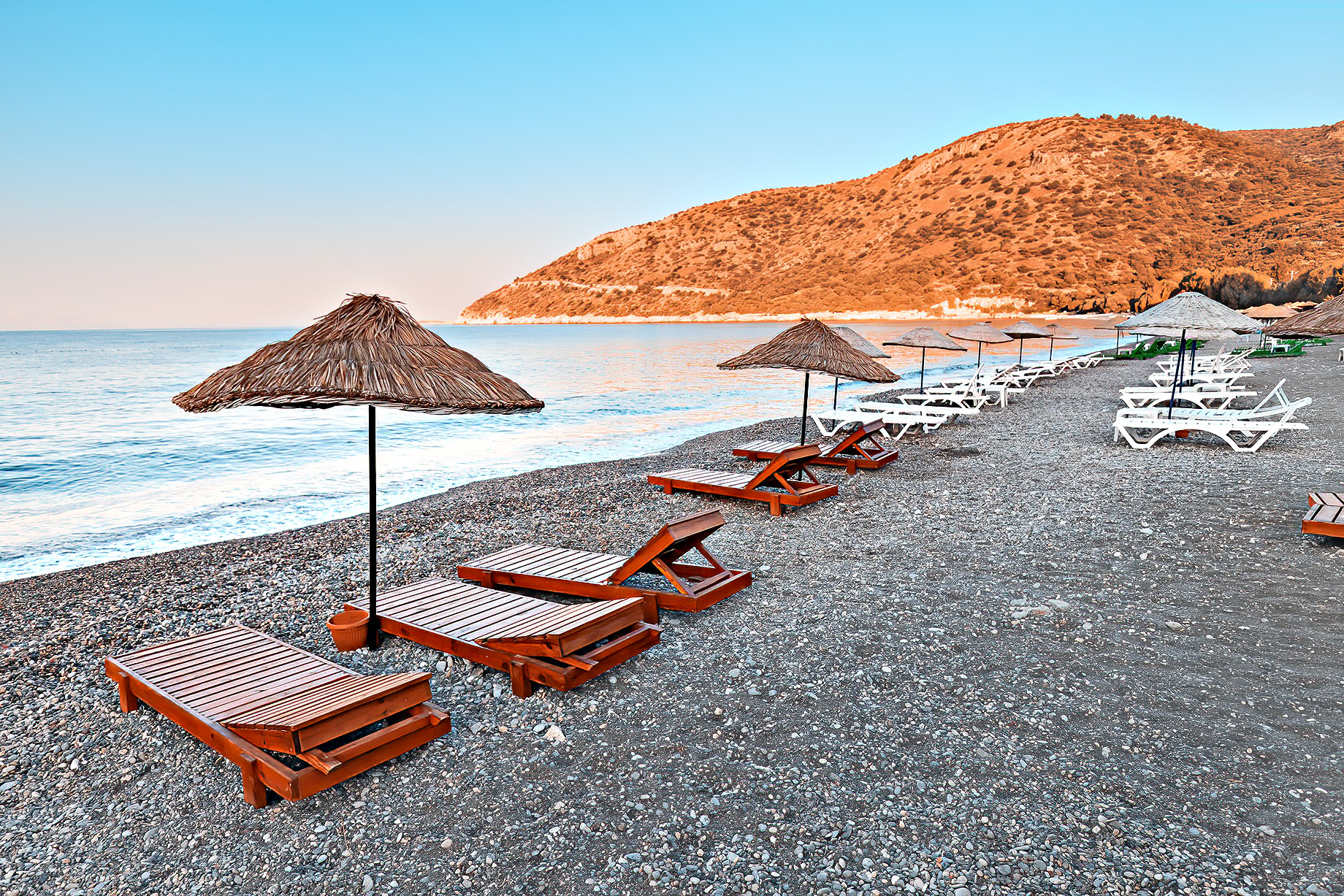 Along with Hayitbuku and Kizilbuk, Ovabuku is the most picturesque of the three bays that make up the Datca peninsula. The surrounding area is rich and beautiful, with pine forests intermingled with oak, myrtle, and carob trees. The beach is a relatively short length of creamy shingle, flanked by a collection of modest eateries and hotels. It's the beach that gives tranquillity, sincerity, and a genuine sense of retreat.
6. Kaputas
The beach at Kaputas is created by a gorge that breaks out into a stretch of sand along the breathtaking route between Kalkan and Kas. No facilities are available on the beach due to the steep staircase leading there from the road, so if you intend to remain for a while, bring water and a parasol. Its popularity among locals gives it a distinctive feel from many of Türkiye's more widely accessible areas of shoreline. If you visit Patara on a windy day, there are fantastic waves.
7. Gunluklu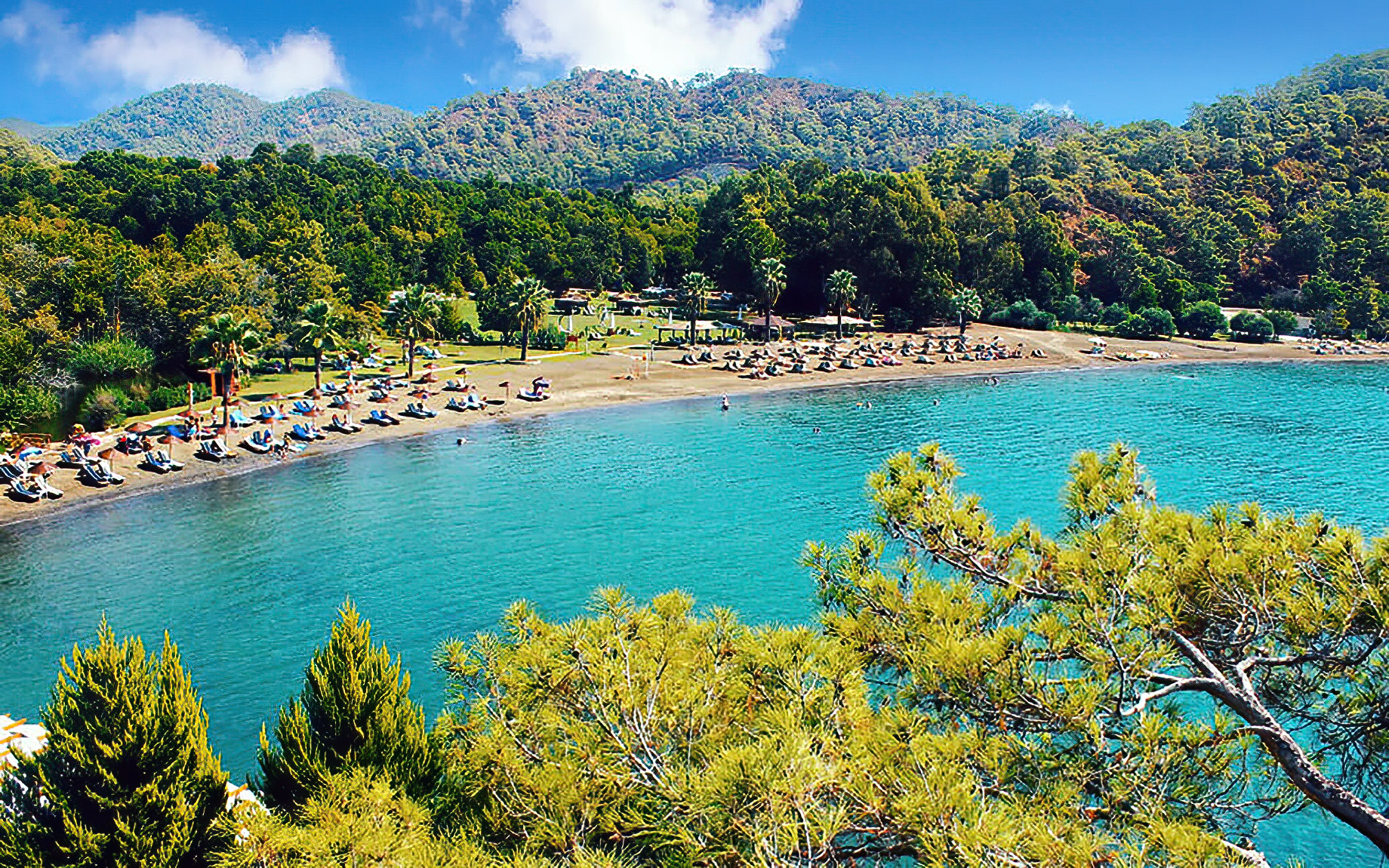 On weekends, stay away from Gunluklu because many residents camp out here and enjoy barbecues and campfires while enjoying the sunset. On weekdays, though, it is serene, flanked by pine trees. It's best to stay in Gunluklu if you want to be completely alone, although Fethiye is only a short drive away if you feel like going out or shopping.
8. Ortakent
Ortakent, which is located in the middle of the Bodrum Peninsula, is not exactly a hidden gem, but it is known for its lovely beach, which is surrounded by market gardens and the pleasant peaceful activity of a rural community. With wakeboarding, kayaking, and sailing available at the beach, Ortakent is a terrific choice for a family vacation with older children.
9. Kabak
Kabak is a completely undisturbed stretch of sandy beach that is bordered on three sides by dense pine forests. If you're searching for a down-to-earth beach experience, this is the ideal location because there is hardly anything on the beach and only a small number of private campgrounds behind it.