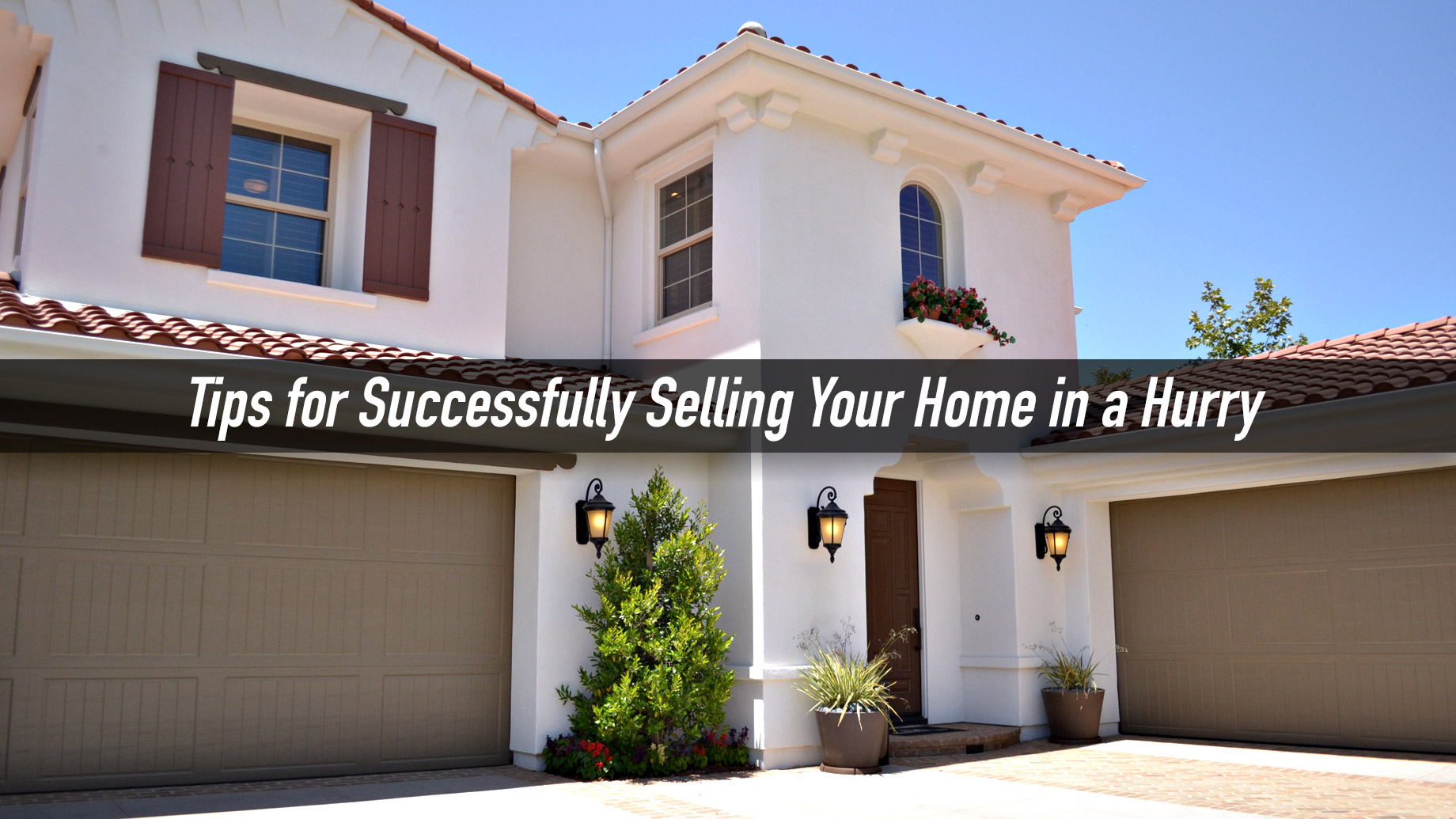 As anyone who's worked in real estate can confirm, selling a home in a hurry is often easier said than done. Depending on pricing, your home's location and various other factors, finding the right buyer can take months, if not years. Of course, this isn't to say sellers can't take steps to get the ball rolling. While there's no surefire way to snag a buyer in a timely manner, there are a number of measures that are likely to make your home more appealing to prospective purchasers. So, if you're looking to sell your home in an expedient fashion, put the following pointers to good use.
Aggressively Declutter
Aggressive decluttering can positively impact your home-selling efforts in a number of ways. For starters, it gives prospective buyers a blank slate to work with when picturing what their lives will look like in this house. When scouting potential residences, many people like to envision themselves – and their various furnishings and possessions – in these homes, and the less clutter there is, the easier it will be for buyers to form a clear mental picture. Additionally, decluttering in advance of listing your home is a great way to get a head start on the packing process. If you're looking to sell in a hurry, it stands to reason that you're looking to move in a hurry, and decluttering is liable to prove helpful on both fronts.
Increase Curb Appeal
First impressions are important in many areas of life – and this is doubly true when it comes to real estate. Since the first glimpse prospective buyers will get of your home is an exterior view, it's in your best interest to make the outside of your home as aesthetically appealing as possible. Fortunately, this doesn't have to prove prohibitively expensive, difficult or time-consuming.
To start with, make a point of mowing your lawn on a regular basis and filling in any grassless patches. Secondly, keep your yard free of assorted clutter, including yard care instruments, bicycles and children's toys. Furthermore, if your home's current paint job is well past its prime, take this opportunity to slap on a fresh coat. Lastly, if your gutters or roofing are sporting any noticeable flaws, make sure to perform the necessary fixes before listing the property.
Take Good Listing Photos
With the COVID-19 pandemic growing increasingly out of hand, many buyers and sellers have come to embrace virtual tours. In addition to being convenient, touring homes from one's phone or computer can be a boon to personal safety and help slow the spread of the novel coronavirus. When collecting images for listings and virtual tours, make sure the areas you capture are as clutter-free and wide open as possible. Additionally, take care to thoroughly clean the entire residence before proceeding to snap any pics. These days, listing photos have the power to make or break a sale, so if you have any doubts about the photos you've taken, consult with your realtor before proceeding to post them.
Properly Care for Major Appliances
Since major appliances are included in most home sales, you'd be wise to take proper care of your home's big-ticket devices. If any of your essential appliances is problematic or severely outdated, you may find buyers requesting reductions in the asking price. In addition to fixing small problems as they arise and never misusing or overtaxing your appliances, consider investing in a good home warranty. This will provide coverage for all your major appliances, ensuring that they're able to receive the repairs and maintenance they require in a timely manner and keeping them in prime condition for their next owners. Budget-conscious sellers who are curious about home warranty cost will be pleased to learn that most home warranties are affordable on any budget.
It's no big secret that many homes don't find buyers as quickly as their owners would prefer. There are a variety of factors that determine how quickly – or slowly – a home will sell, with price and locale being chief among them. If you want to find a buyer within a relatively short time-frame, you'd be wise to make your home more appealing to potential purchasers. When looking for ways to grab the attention of prospective buyers, you can't go wrong with the pointers discussed above.