Want to transform your space into a tropical sanctuary and improve air quality at the same time? Look no further! Low-maintenance plants can do the trick. They not only bring an outdoor feel indoors but also help remove common indoor pollutants and create a healthier living space for everyone.
This blog post will guide you to choose the right luxurious, easy-to-care-for plants for your home. Let's get started!
Peace Lily
Peace Lily is a low-maintenance plant admired for its striking white flowers and lush green leaves. It thrives in well-drained soil under minimal to medium light, but be mindful not to overwater it.
This plant excels in eliminating toxins like benzene, formaldehyde, and carbon monoxide from the air. Having Peace Lilies around enhances your indoor air quality while making a positive impact on the environment.
Spider Plant
Simply looking at Spider Plants, it's easy to understand why they are a popular choice for those seeking indoor purified air. Bright, adaptable, and easy to care for, they check off many boxes that make them highly attractive. What's more, according to researchers from NASA, Spider Plants possess exceptional air-purifying abilities which can remove up to 90% of the toxins lurking in your environment.
Boston Fern
If you are looking to grow plants to improve indoor air quality, the Boston Fern is one worth considering. This plant stands out with its lush, feathery leaves and delicate fronds. It has the added bonus of purifying the air by removing toxins such as formaldehyde and xylene.
However, caring for a Boston Fern might pose a slight challenge as it requires a specific balance of light and humidity. But don't let this deter you! With some attention to detail, your effort will be rewarded by its beauty and air-cleaning abilities.
Pro Tip: Give Your Plants a Helping Hand: Fix Your HVAC System
While indoor plants work wonders for air quality, they can't shoulder the entire burden alone. In other words, you'll be setting your spider plant up for failure if you solely rely on it to purify your home's air.
Because of this, you should be sure to get in touch with local specialists who can help you find an HVAC system that works for your needs. For example, if you live in Cleveland or Dayton, finding services such as HVAC repair in Ohio is essential to keep your indoor air clean and your home healthy!
Snake Plant
One of the key elements of a healthy home is clean and pure air, which can be greatly enhanced by houseplants like the Snake Plant. This plant has rich green, tall, sword-like leaves that add an interesting visual element to any indoor space.
And, it's also easy to care for! Basking in both indirect sunlight and shady spots while demanding infrequent watering makes it a popular choice for many beginners.
Areca Palm
Do you want to uplift your living space with a plant that enhances air quality and adds a tropical vibe? Consider the amazing Areca Palm. This beautiful palm isn't just an aesthetic centerpiece for your living room, it's also one of the healthy living essentials needed to purify indoor environments. Requiring moderate care, it's not overly demanding, making it perfect for both green thumbs and first-time plant owners!
English Ivy
Although you might have seen English Ivy growing wildly outdoors, this plant can also be an amazing addition to your indoor plant collection! English Ivy is extremely elegant and needs extremely little care to thrive.
Its lush, trailing vines are not only eye-catching but also work around the clock to purify your enclosed space. For example, this plant's unique ability to reduce airborne mold and other pollutants makes it a perfect choice to create a healthier home office or work area!
Rubber Tree
The Rubber Tree, also known as Rubber Fig, has become one of the most popular indoor plants of the last few years, and rightfully so! This is an indoor plant that is wonderfully robust and easy-care, but it does not ask you to compromise on aesthetics! With its shiny, dark green leaves, it not only adds a touch of natural elegance to your living spaces but also offers that wow factor that you've been looking for!
Bamboo Palm
If you are looking to decorate a boho chic or maximalist home, a Bamboo Palm is the perfect addition to your interior design! Bringing in a touch of the tropics, this plant isn't just elegant to look at but is also celebrated for its incredible air-purifying properties.
Yes, it can be more demanding than other plants, but rest assured that with practice and patience, you'll be able to make it thrive regardless of what your home environment is!
Aloe Vera
From helping with sunburns to easing stomach pain, there is very little that Aloe Vera can't do. So, it isn't surprising that this plant is also an excellent air purifier!
Growing it indoors isn't as challenging as it may seem, but your plants may not grow as much as their outdoor cousins. Just make sure to provide your Aloe Vera with plenty of bright, indirect sunlight!
Philodendron
Philodendrons are outstanding for their exceptional ability to purify indoor air. You'll find them not only breathtaking but also surprisingly simple to care for. Their large green leaves, a distinctive characteristic, work diligently to absorb harmful toxins from the air. So, if you're considering an easy-to-maintain and air-cleansing plant buddy, a Philodendron tops the list!
Golden Pothos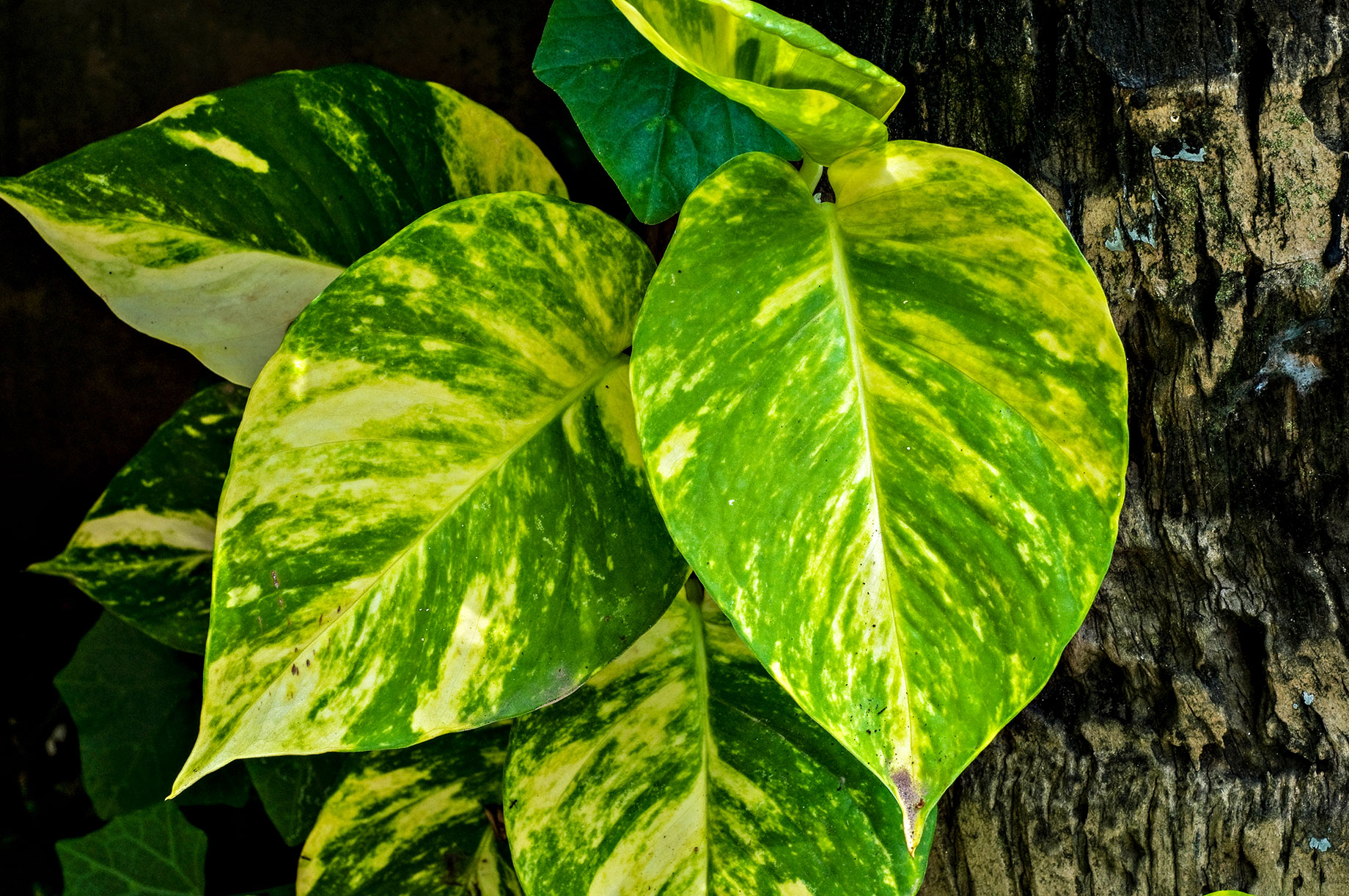 Caring for a Golden Pothos is a breeze, making it perfect even for those who haven't quite developed their green thumb yet. This hardy plant, characterized by its long trailing vines and heart-shaped leaves, thrives in both low and bright indirect light. Better yet, it possesses exceptional air-purifying qualities. Simply put, this gem of a plant works tirelessly to remove toxins from your indoor spaces, promoting cleaner and more breathable air.
Zanzibar Gem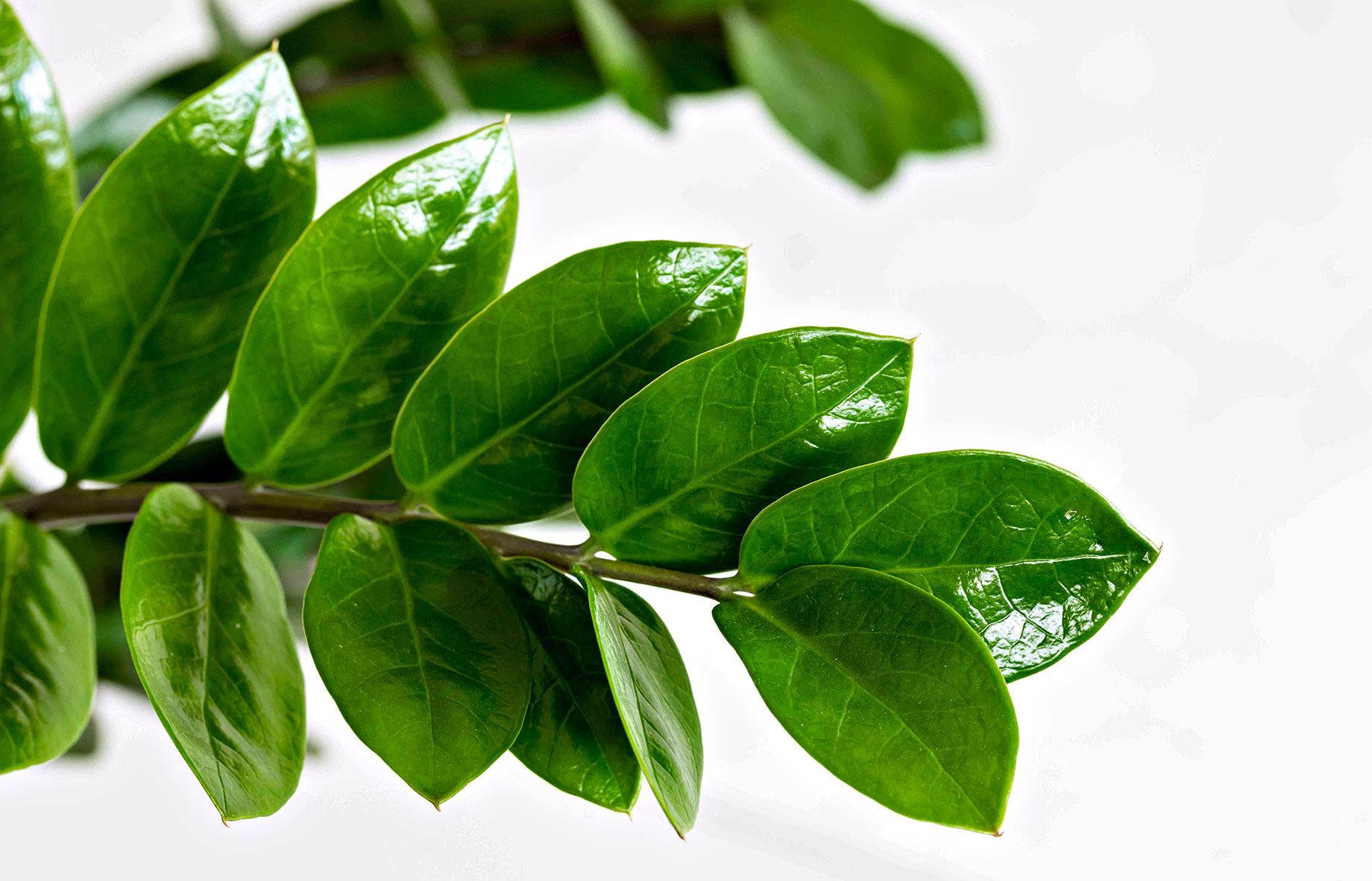 Bring in the wild vibes to your living space with the resilient Zanzibar Gem, commonly known as the ZZ plant. Unlike some houseplants, this one isn't demanding or fussy – it thrives even when neglected. 
Its beautiful waxy green leaves not only bring a touch of nature indoors, but the ZZ plant also has a knack for improving indoor air quality. By absorbing toxins from the air and releasing oxygen in return, it serves as your personal indoor air purifier while adding greenery to your surroundings.
Find The Right House Plant For Your Level of Expertise
Finding the right house plant depends on your comfort level and time commitment. However, whether you're a novice or an expert, creating a lush indoor environment and a healthier home is a goal that anyone can achieve with the right plant choice!