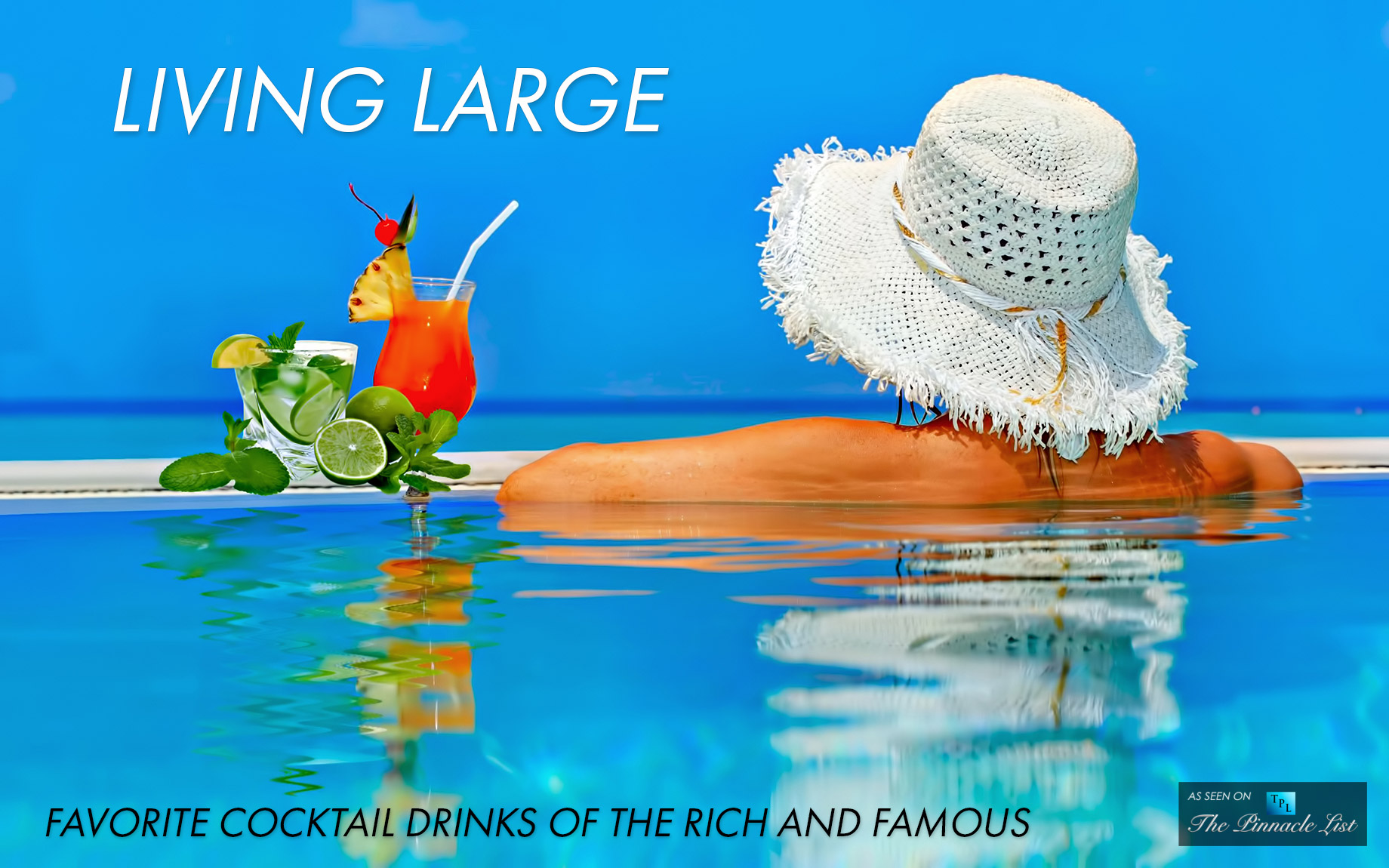 Do you and your favorite celebrity love the same cocktail? If you're not aware of the drinking habits of the rich and the famous, give our list a peruse and consider modeling your next drink order or cocktail party after the celeb you admire most.
Hemingway and Fitzgerald
Are you a Hemingway or a Fitzgerald? While Hemingway loved daiquiris, rumour has it that Fitzgerald loved any cocktail made with gin (he believed this was the liquor least likely to be smelled on his breath). For a great jazz-age inspired cocktail, mix together.
1.5 oz. gin
3/4 oz. fresh lemon juice
3/4 oz. simple syrup
bitters
lemon peel for garnish
It was Hemingway who believed that liquor was the gateway to culture. He said, "Don't bother with churches, government buildings or city squares, if you want to know about a culture, spend a night in its bars." We're happy to oblige!
Jessica Biel
A favorite cocktail of Jessica Biel is called the angry dragon. This is a go-to at The Grand in New York City. To make the sweet drink yourself, put together:
2 tbsp. of muddled dragon fruit
1 tbsp. of yuzu
3/4 oz. jasmine syrup
1 oz. sake
1 oz. Ketel One Citroen
Then, all that's left to do is to add ice, shake and pour the mixture into a glass.
Super Models
Want to channel your favorite supermodel the next time you order a round? Here are a few drinks top models love:
Giselle Bundchen's favorite drink is a peach passion. This drink consists of vodka, peach schnapps, peach nectar, orange marmalade, grenadine, raspberries and mint.
Candice Swanepoel loves a Caipirinha, a Brazilian lime drink.
Behati Prinsloo enjoys a lychee martini or a margarita.
Constance Jablonski sticks to champagne — a classic, surefire choice.
Ziggy Stardust
It should come as no surprise that David Bowie's favorite cocktail is a classic gin martini. To make this cocktail in his memory, mix:
1/4 oz. vermouth
2 oz. gin
olive garnish
George Clooney
One of George Clooney's favorite drinks might surprise you. He loves a drink called a raspberry cheesecake, which is comprised of vodka, raspberry liqueur, heavy cream and sour mix. It is unexpected and elegant, much like Clooney himself.
Fashion Icons
Designer Rebecca Minkoff loves Belvedere pink grapefruit because it is easily combined with fresh summer fruit and it works well with a variety of flavors. Charlotte Ronson drinks a similarly refreshing vodka cucumber lemonade. Michael Kors keeps it simple. His favorite drink is Ketel One on the rocks.
Coco Chanel
While it's difficult to say what Coco's favorite drink might have been, Betony in New York City has a pretty convincing guess. This restaurant serves a Chanel-inspired drink that features:
2 oz. Lillet blanc
bergamot
pink champagne
Chanel No. 5 infused spearmint garnish.
The drink should be served over crushed ice that is formed in a mound at the top of the cocktail glass. Betony recommends using a small, roll-on vial of perfume to lightly scent the spearmint garnish. Serve with a straw.