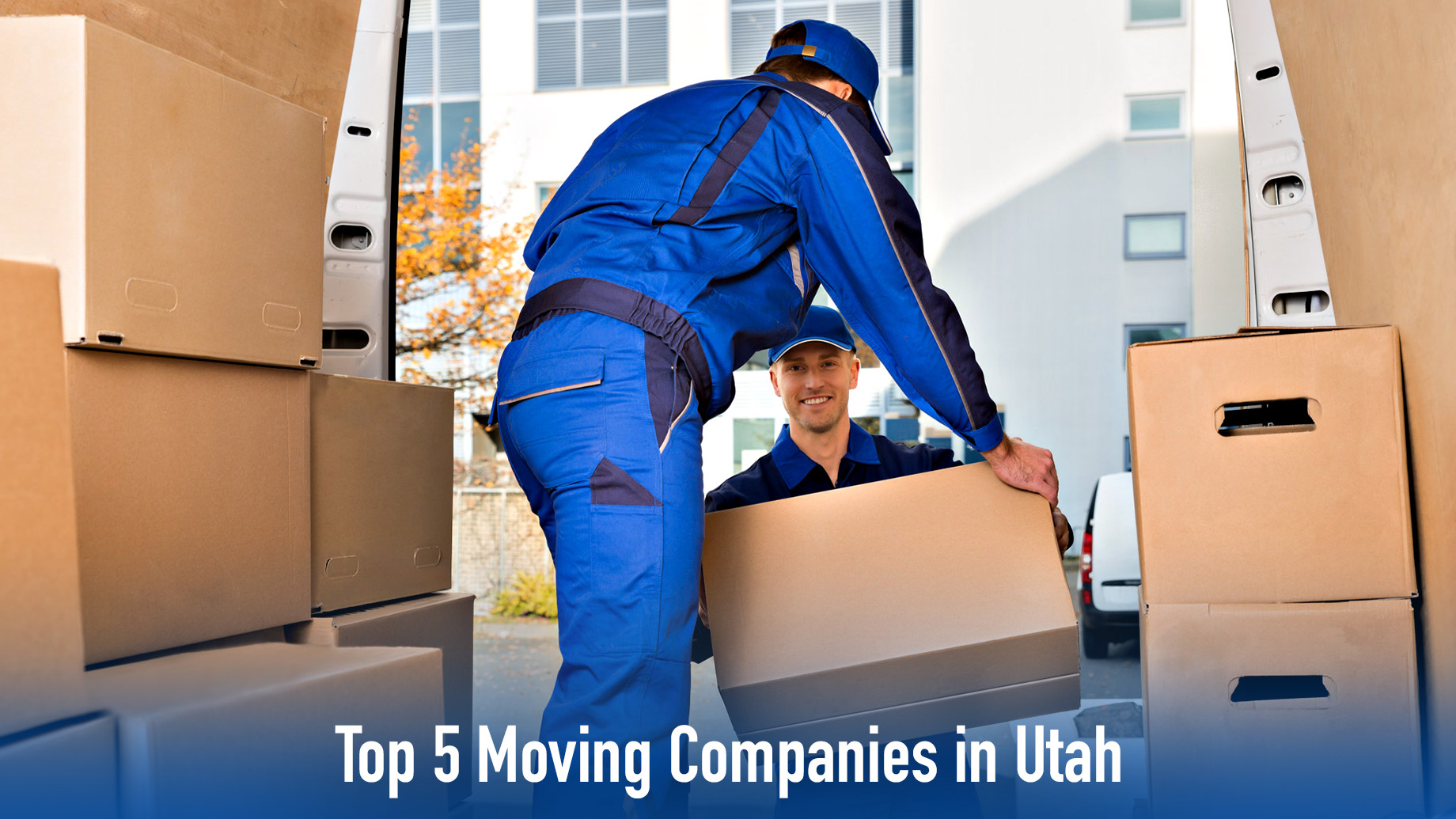 According to the American Moving and Storage Association (AMSA), there are at least 7000 moving and storage companies in America. The industry consists of small, medium, and large companies that provide moving and storage services for office and household goods.
If you are in Utah and need to move your home or office, you will need to find a moving company in Utah to help you move. With several local moving companies to choose from, finding the right company can be a little challenging.
Here are some of the best moving companies in Utah that you can consider hiring when moving your home.
1. 7 Brothers Moving & Storage
Founded in 2006, this is one of the best local moving companies in Utah. Its founders, who are real seven brothers, decided to start an excellent moving and storage company that offers professional moving services with their customers at heart.
This moving company is veteran-owned and offers their services anywhere within the state. With a staff of over 15 well-trained movers, the 7 Brothers moving company in Utah will ensure that you have a smooth and straightforward move with no stress.
With this company, you will get:
Excellent customer service
Proper and Secure packing and moving
Competitive rates
Integrity
7 Brother Moving and Storage offer friendly and competent services, and to them, customer satisfaction is a priority.
2. Kellog Movers
Kellog Movers is a residential and commercial company in Utah with over 20 years of experience in the industry. This company offers an affordable flat rate fee and moves its clients both in and out of state.
This is one of the best full-service long distance moving companies in Utah, and it offers a hassle-free moving experience. The movers take their time to plan and execute every move professionally. This will save you a lot of time, effort, and money.
Kellog Movers also earned the 2019 Angie's List Super Service Award (SSA), an award which the company has won eight years in a row. This award honors their exceptional service reviews and ratings on Angie's list. The company is a great choice for anyone looking for excellent moving services.
3. Red Rock Movers LLC
If you are looking for a quality moving service at an affordable rate, then Red Rock Movers is the company for you. With them, you are guaranteed honesty and reliability. These movers also offer specialized services, and they are piano specialists.
With an A+ rating in the Better Business Bureau, you can trust their quality service delivery. The company handles all moving needs from packing to unpacking and is available seven days of the week, including holidays.
Red Rock Movers, LLC has various moving kits or packages that you can choose from, and once you book them, you can be sure that there will be no extra charges or hidden fees. They can also handle emergency or last-minute moving services and all your belongings with the utmost care.
This moving company has handled over 20,000 moves and offers expert moving services in the Utah area.
4. Tru Solutions Moving
This is one of Utah's number one moving companies. It has a team of professional and experienced movers who pride themselves in delivering excellent customer service and quality work. These movers have made it their business to help families move and also help them settle in their new home
Tru Solutions is also one of the cheap moving companies in Utah, and it offers moving services in Utah and state to state long distance moving. Located in Salt Lake City, this company is licensed and insured and will cover all your moving needs professionally.
This company is reliable and offers both residential and commercial moving services. They also handle waste removal, cleaning services, and heavy item delivery. Tru Solutions are the first moving company in Utah to partner with KUTV news. This company is very reliable and dependable.
5. Big Boy Movers
Big Boy Movers is made up of a team of honest, knowledgeable, experienced, friendly, and hardworking professional movers who are very comprehensive in their job. These movers will make moving very simple for you because they will carefully pack, load, and unpack your belongings.
The mover is carefully handpicked and thoroughly trained. This means you can trust them to move your family or business with the utmost integrity and security. They are reliable and honest and will always go the extra mile to ensure that their customers are satisfied.
Led by a team of four expert professionals, this company offers quality home and business moving services in their local area and beyond. Whether you are moving within the state or out of state, Big Boy Moves will take you there.
This moving company offers several moving packages or options to choose from and will give you a free estimate to help you budget for your move. They understand how stressful moving can be, so they choose to handle the heavy lifting to ensure that the process goes smoothly.
Big Boy Movers are affordable and are always on time for the move. Having received a 5 Star rating from their customers, you can trust that they will deliver excellent moving services.
What to Look for in a Moving Company
If you are preparing to move, there are several things that you need to consider before choosing a moving company. Though most of these movers offer great services, you should do a little more digging so that you can pick the one that fits your needs.
Some of the things that you should consider are:
Reviews
Recommendations from friends or family
Experience
Transparent rates
License and insurances
Track Record
The moving company you choose should be able to fit your individual needs. Always ask as many questions as possible to pick the right fit. Remember to be on the lookout for rogue movers. With the right tips, you can be able to tell if a moving company is legitimate or not.
Hire the Best Moving Company in Utah
The right moving company will ensure that you move your home or business safely, efficiently, and fast. When you hire the right moving company in Utah, you will enjoy high-quality and affordable moving services.
Keep visiting our website to check out our listings, home design tips, and more.