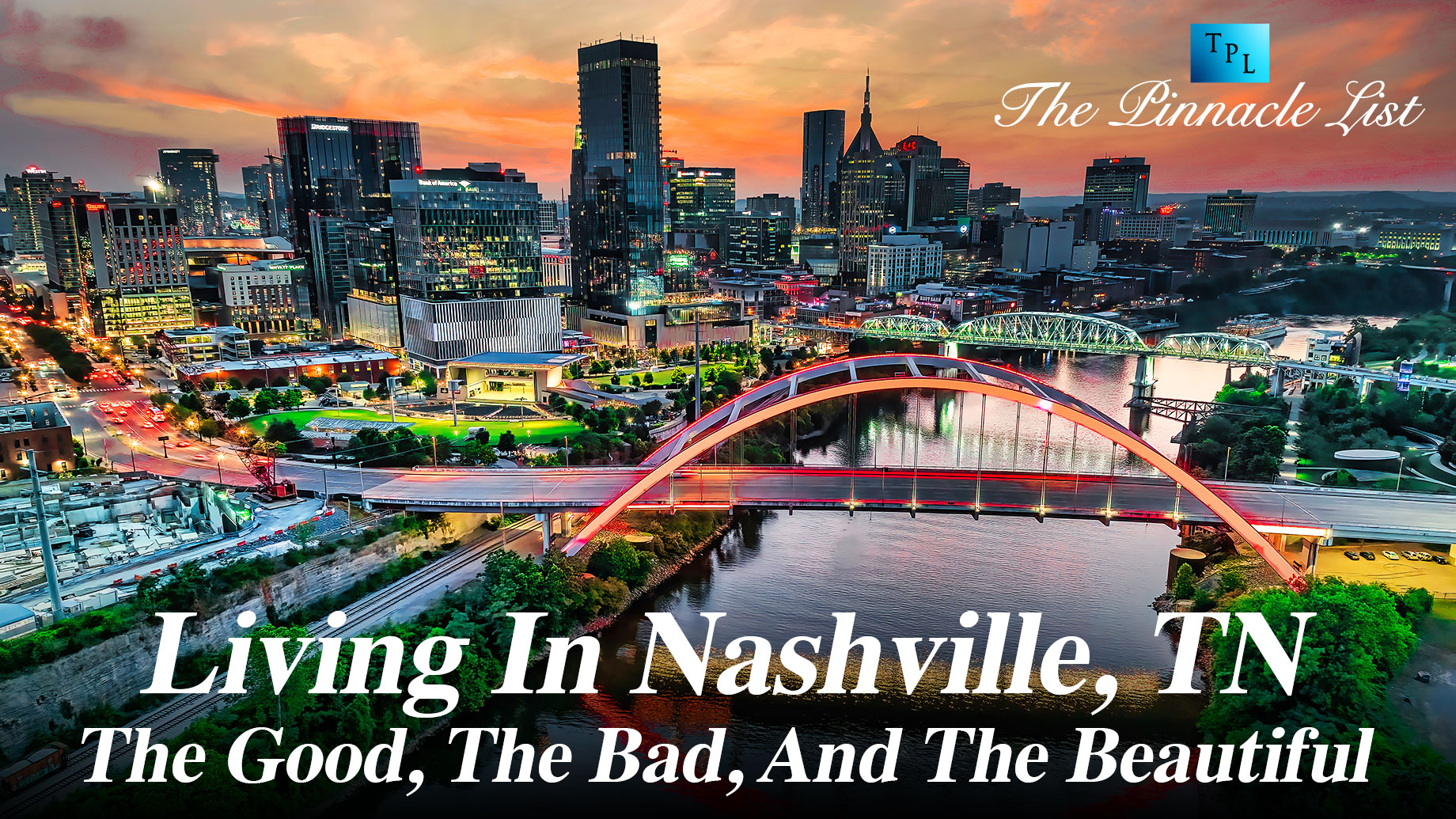 Nashville, Tennesse, affectionately known as Music City, has long been a beloved destination for its rich history, lively arts scene, and thriving job market. Living in Nashville provides a one-of-a-kind experience, immersing you in the sights and sounds of a bustling city deeply rooted in tradition. However, like any urban environment, Nashville has its pros and cons. In this article, we'll delve into the harmonious, the challenging, and the stunning aspects of living in Nashville, examining everything from its unparalleled music scene to the growing pains of rapid development. We aim to give you a well-rounded view of what it means to call Nashville home.
The Nashville Experience: The Good, the Bad, and the Beautiful
The Harmonious
A Melody of Music
Nashville's music scene is second to none. As the home of country music, the city also showcases a diverse array of live music venues, recording studios, and music festivals. Artists from all genres can be found performing in cozy clubs, honky-tonks, and grand arenas.
The Warmth of Southern Hospitality
Nashville radiates a warm and welcoming atmosphere. The friendly locals embody the essence of Southern hospitality and make newcomers feel like long-time residents.
Living in Tune with Your Budget
In comparison to other major cities, Nashville's cost of living is relatively affordable. Housing, transportation, and groceries are all reasonably priced, making it an ideal location for families and young professionals alike.
Opportunities in Crescendo
The city's booming economy has attracted various businesses and industries, providing a wealth of job opportunities in healthcare, technology, and, naturally, the music industry.
Nature's Harmony
Nashville offers an array of parks, greenways, and outdoor activities for nature enthusiasts. Enjoy hiking, biking, and picnicking in the numerous city parks, or venture out on a day trip to nearby state parks and lakes.
The Bad
Navigating the Rhythm of Traffic
Rapid growth, unfortunately, brings increased traffic congestion. Nashville's public transportation system is still evolving, and many residents depend on cars for commuting, resulting in long travel times and busy roads.
Weathering the Storm
Nashville's weather can be erratic, with sweltering, humid summers and occasional winter ice storms. The city is also susceptible to tornadoes and floods, which can cause substantial damage.
Growing Pains and Gentrification
The city's rapid expansion has led to gentrification in certain neighborhoods, displacing long-time residents and altering the cultural tapestry of the area.
Healthcare and Education Quandaries
Although Nashville boasts a strong healthcare industry, access to care can be challenging for some residents. The public school system also grapples with overcrowded classrooms and limited resources.
The Beautiful
A Landscape of Beauty
Nashville's lush, rolling hills and picturesque scenery make it a breathtaking place to live. Relish in the vibrant colors of autumn foliage or the blooming dogwoods in spring.
Echoes of the Past
The city's rich history is displayed through its historical sites and attractions, such as the Parthenon, the Hermitage, and the Belle Meade Plantation. History aficionados will revel in exploring Nashville's storied past.
Neighborhoods with Character
Each Nashville neighborhood boasts its own unique charm, from the hip and artsy East Nashville to the historic and quaint Germantown. These diverse areas offer various housing options, dining experiences, and cultural attractions.
A Feast for the Senses
Nashville's culinary scene is flourishing, featuring an extensive variety of restaurants offering everything from traditional Southern fare to international cuisine. Be sure to sample the city's famous hot chicken or some mouthwatering barbecue!
Living in Nashville, TN: What To Ask
Living in Nashville, TN presents a distinctive blend of music, history, and natural beauty. While the city faces challenges such as traffic congestion and rapid growth, the friendly residents, affordability, and diverse cultural experiences make it an alluring place to call home. Whether you're a music aficionado, foodie, or outdoor enthusiast, Nashville has something to offer everyone.
Is Nashville a good place to raise a family?
Yes, Nashville provides a family-friendly atmosphere with quality schools, affordable housing, and a wealth of recreational activities.
Do you need a moving company?
While it's possible to move to Nashville without the assistance of a moving company, hiring one can simplify the process and reduce stress. Professional local movers can manage packing, loading, transportation, and unloading of your belongings, allowing you to concentrate on other aspects of your relocation, such as settling into your new home and acquainting yourself with the city.
How is the job market in Nashville?
The job market in Nashville is robust, with opportunities in healthcare, technology, and the music industry.
What is the cost of living in Nashville?
Compared to other major cities, the cost of living in Nashville is relatively affordable, with reasonable housing, transportation, and grocery prices.
What are some popular neighborhoods to live in Nashville?
Popular neighborhoods in Nashville include East Nashville, Germantown, 12 South, and The Gulch.
What are the main industries in Nashville?
The primary industries in Nashville include healthcare, technology, tourism, and music.