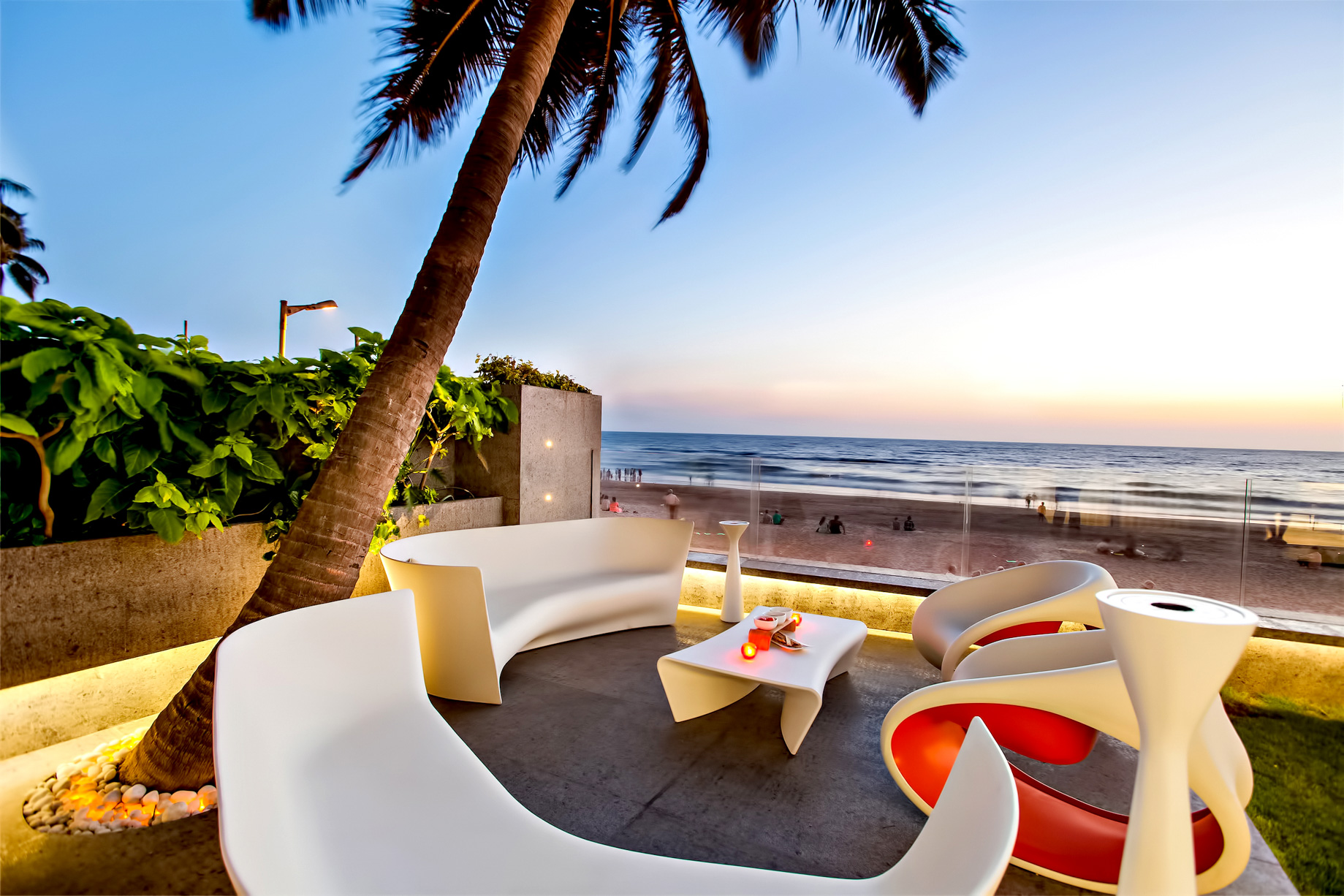 Name: Apartment by the Beach
Type: Modern Contemporary
Size: 2,500 sq. ft.
Completed: 2012
Boasting stunning oceanfront views, this 2,500 sq. ft. luxury apartment clad in white Makrana marble located in Mumbai, India is set mere steps away from the glistening sands of Juhu Beach, one of the most famous beaches in Mumbai.
Home to numerous Bollywood celebrities and a significant portion of Mumbai's business elite, the Juha neighborhood is one of the most affluent areas of India. It is often referred to as the 'Beverly Hills' of Bollywood.
Belonging to a progressive and well-travelled Indian couple, this property was created to realize a contemporary luxury home that could be visually and seamlessly connected to the ocean, while integrating indoor and outdoor spaces to take advantage of the abundant natural light and serene coastal sea breezes.
Architect: Krupa Zubin / Zubin Zainuddin Architects
Photography: Krupa Zubin / Zubin Zainuddin Architects
Location: Juhu Beach, Mumbai, India