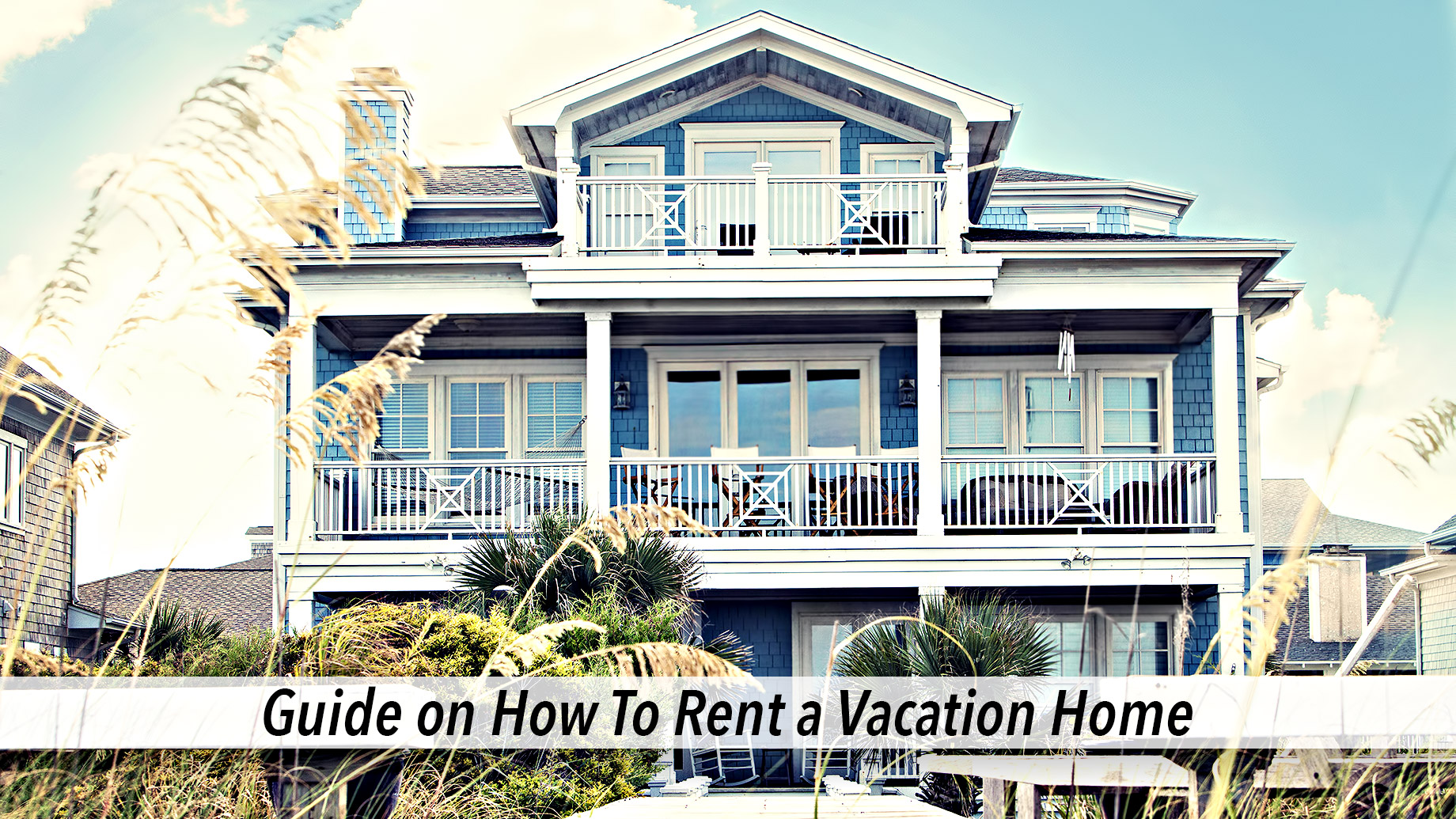 Are you wondering how to rent a vacation home?
There's no denying the joy and pleasantries that come with owning a second property. In fact, 6% of Americans report owning a vacation property in addition to their primary residence. But, alas, it's not exactly common to be able to afford the luxuries of owning a secondary property.
This is why so many people choose to rent vacation homes rather than opting to purchase. With this, you can still enjoy the many benefits without having to splurge on such a large transaction.
So, what are the steps to renting a vacation home? Read on to find out!
Browse Listings
To start, it's time to see what's out there!
In this day and age, most landlords are going to advertise their properties for rent online. This is the best place to begin your search and to gain an understanding of what's available in your price range.
You're also going to want to start your search early — this is especially the case if you're looking for a rental during the peak summer months. In fact, one study found that vacation rentals spike upwards of 75% in late December and January. This is because people are getting an early start in booking their summer rentals.
Look for a rental site that specializes in a certain location for better offerings. For example, if you're looking in sunny Florida, be sure to browse these Orlando vacation home rentals.
Read the Entire Contract
It's safe to say that every vacation home is going to have different costs and inclusions.
For example, some might come fully furnished and include all utilities. This is perfect for those looking for a short-term rental where you can simply move in and enjoy.
On the other hand, some might require the tenants to bring some of their own furnishings such as bedding and kitchenware. With these rentals, tenants are sometimes required to cover the cost of certain utilities.
This is why reading the entire contract before signing is so crucial. This will allow you to understand the ins and outs of what's expected of you as the tenant and what costs you'll need to budget for. Once you sign on the dotted line, you'll be legally tied to upholding your end of the bargain. 
Budget for Upfront Costs
When it comes to renting a vacation home, you're going to want to be prepared to pay some and even all costs upfront.
Some landlords and vacation rental companies will expect you to pay for your tenancy upfront. However, for long-term vacation rentals, you may only be expected to provide first and last month's rent upfront.
This is another reason why reading the contract in detail is so important.
Now You Know How to Rent a Vacation Home
If you're wondering how to rent a vacation home, we hope this guide has been helpful.
While every rental is different, there is a general guideline as to how to process works. To start, you'll want to browse the available listings to see what's available. From here, be sure to read everything outlined in the contract. To finish, it's crucial to have money set aside to pay the upfront costs.
Did you find this article helpful? If so, be sure to check out our website!