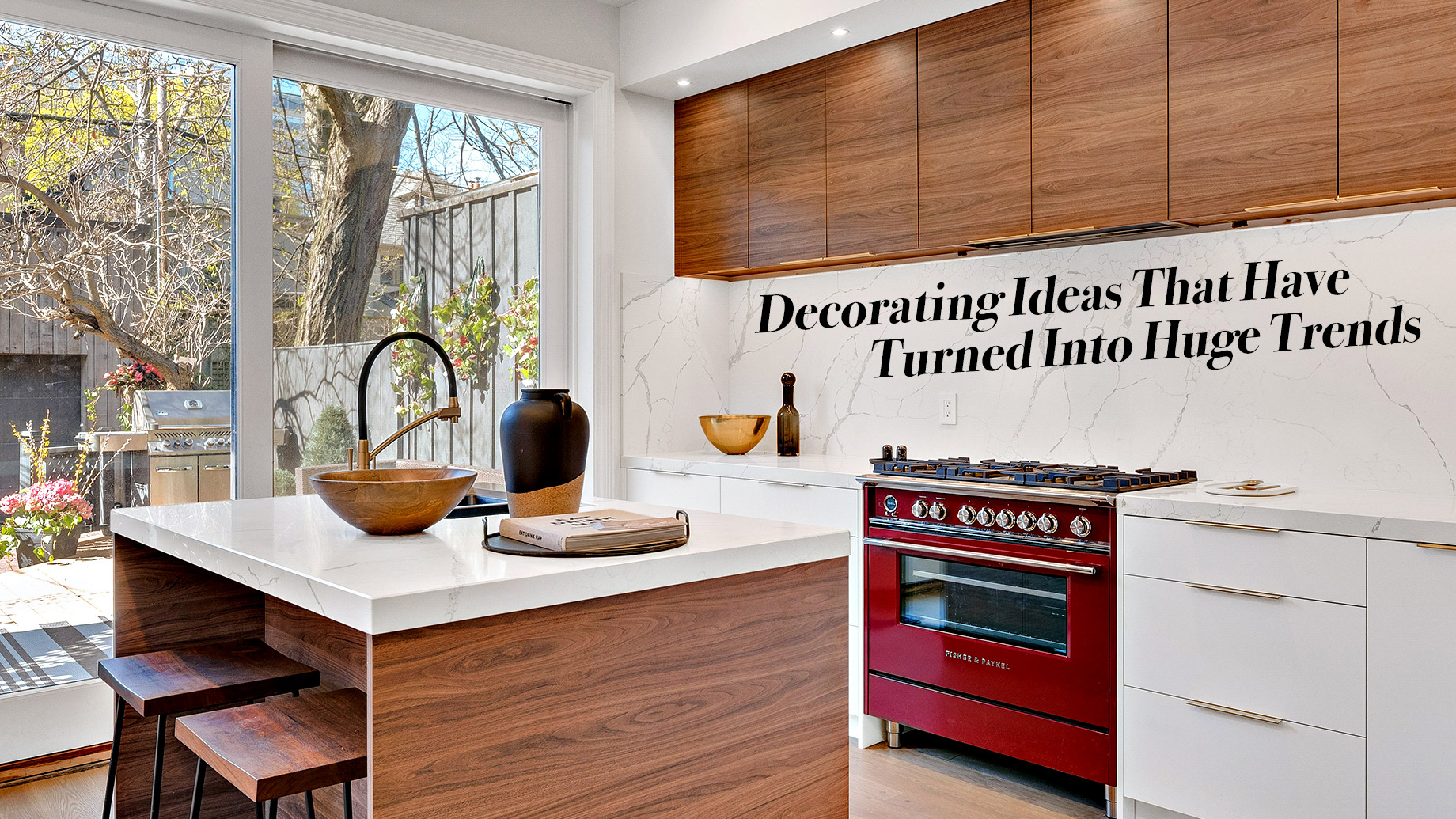 It all starts with an idea, then it becomes a trend.
As you are well aware, we are in the midst of a pandemic. Spending more time at home gives us lots and lots of time to sit around and observe our space. We want our home to be comfortable and inviting, especially when we are in it most of the time. We might think about trying some of the decorating trends we see to refresh our living space and make it more enjoyable.
What makes an idea turn into a trend?
It takes a specific measure of an idea to actually reach a trending stage. An idea that goes viral is what makes it a trend or what we like to call trendy. People are getting more creative with their home interior. They are finally letting their imaginations wander and, let's face it, that is where all the best ideas are born.
Let's talk about the barn door trend because I have seen these just about everywhere. Just about everywhere I look on social media I see barn doors in people's homes and I am so jealous! Barn doors are space-saving ideas that are functional and beautiful. They do not swing out as ordinary doors do. As the name implies, they are sliding doors and they give you more space in your home.
They come in all shapes and sizes. They come in a variety of woods and other materials. The doors are quite the message sender screaming uniqueness. People are also installing these doors themselves, which is even more impressive. Along with the sliding barn doors, you will need to pick out amazing sliding barn door hardware.
Here's the gist in installing barn door hardware:
Measure
Install Mounting Board
Hang Metal Rail
Install Rolling Hardware
Install Handle
Install Floor Guide
Apparently, it can easily be done by yourself, but if you're not as handy, you can just get someone to help you out.
If you happen to be a DIY type of person, it is recommended to check out this article. It lists five tips for someone who is just starting out in carpentry. I have always found woodwork to be interesting, so if you're looking for a challenge, I would think this is the way to go. If you are not sure if you have the skills, start on something very small and see how it goes. If it goes well, work up to a bigger project.
Another decorating trend that is becoming quite popular are plants. This may even be something you already partake in. Plants are an easy way to take your home to another level. It adds something to the space that nothing else can. It's a beautiful touch to any home. Whether that's fake plants or real ones, they all intend to brighten your space and your mood as well.
Plants can add the feel of the outdoors inside your home. You can choose from artificial or real plants. Depending on how much time you have, you can decide which will work best for you. There are many artificial plants that look so real these days.
Another trend that surprised me was knitted blankets. Some even prefer to make the blanket themselves. These have always added a nice touch to any living room. Crafting is definitely in. The motivation to be creative has never been higher as people are trying to achieve just about any idea that crosses their mind.
People are also loving big decor that says something inspirational. For example: love, happiness, family, courage, etc. These are probably in every home you walk into. These are signs you can hang on the wall or put in a smaller frame and place on a table or desk. Thanks to Pinterest and Etsy, this trend will probably never die.
It is easy to get sucked into the world of trends, but let's not forget that you can be just as creative and start a trend of your own. As a matter of fact, it doesn't even need to be a trend. Just put items in your home that you love. It will show your personality and give your home something unique.