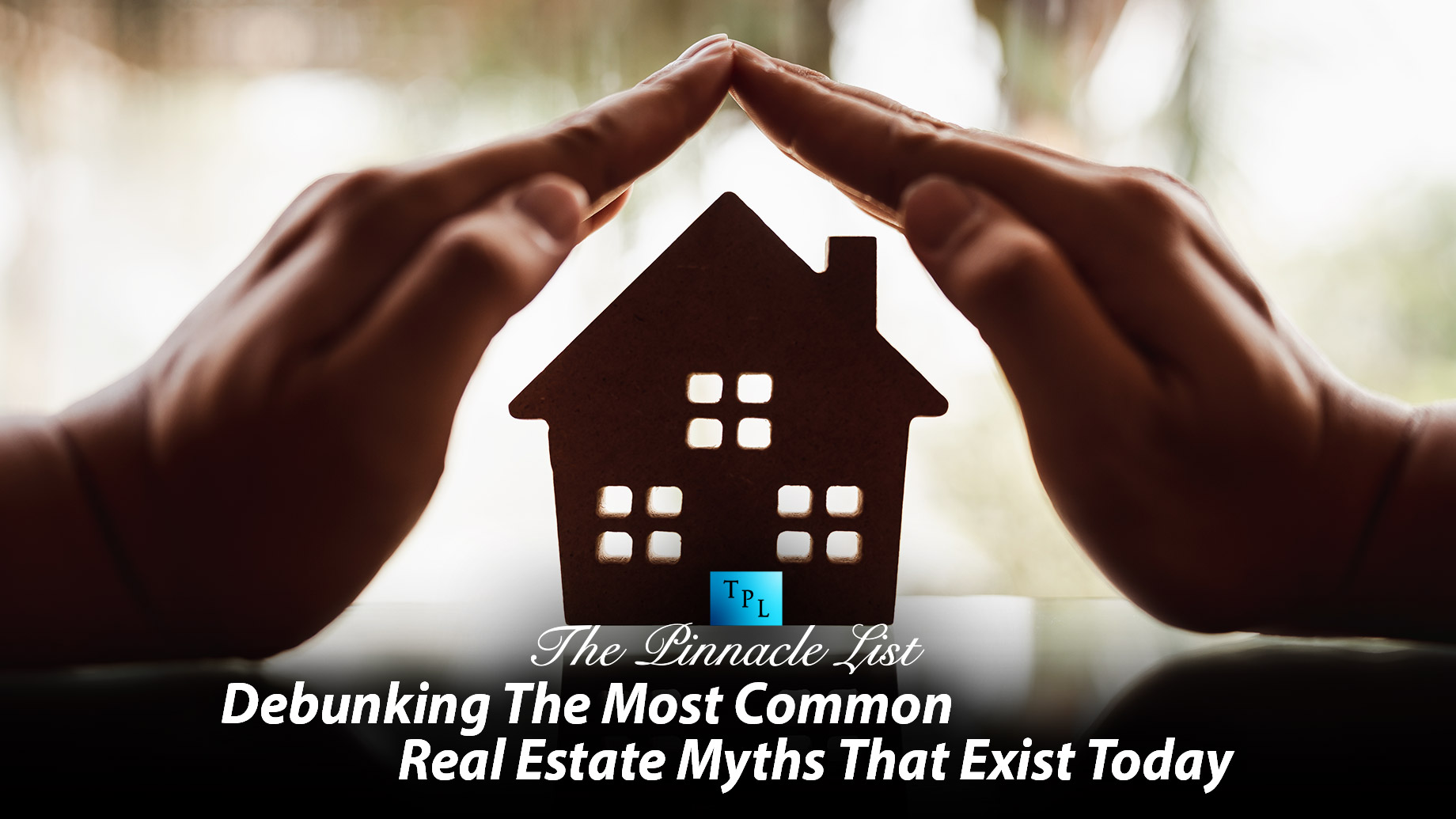 The average 30-year fixed mortgage rate increased from 3% in 2021 to 3.5% in 2022. Due to this rate increase, existing-home sales dropped from $6.12 million in 2021 to $5.9 million in 2022.
The real estate industry has been on a massive upswing for the past couple of years. But even as the demand for house buying and renting has increased, so has the confusion about real estate.
But before you begin your home-buying journey, it's essential to separate the fact from the fiction. Many real estate myths can leave first-time buyers with anxiety, doubt, and a stagnant home-buying process.
The market is booming, with people crowding in trying to buy homes. Understanding and knowing some of the misconceptions about real estate is essential.
Read on if you're wondering what the most common real estate myths are.
Location Isn't Important in Real Estate
It could not be further from the truth. Location is one of the primary and most important factors to consider when investing in residential property. Location affects the overall resale value of a home, housing demand in the area, and the potential for rental profit. The site of a home can have an impact on security, the quality of schools, local amenities, and public transportation.
Home Values Always Go Up
While this is primarily true, market crashes show that isn't always the case. In the early 2000s, for example, the real estate market crashed, and many people lost their homes. The underlying cause of the market crash was an increase in housing prices not supported by wages or the economy.
This myth can lead buyers to stretch beyond their financial means to purchase specific properties, putting themselves at risk of foreclosure. Buyers need to understand the local market, their financial capacity, and how their decisions will affect their bottom line.
You Must Put 20% Down to Buy a House
While it's true that a 20% down payment can be helpful in some cases, there are many loan programs available that allow you to put down as little as 3% or even 0%. Some government programs, such as FHA or VA loans, offer no-down-payment options, and even USDA loans allow you to purchase a home with no money down. Likewise, many banks and credit unions have special offers to clients that they trust can reduce the amount required down to 10% or less.
All Real Estate Agents are the Same
Some real estate agents specialize in specific neighborhoods and have focused on certain sales. They also have more experience with specific properties or different levels of expertise. Real estate agents also have different backgrounds and training that can make them more qualified in a particular market.
Knowing the difference between real estate agents and researching homeownership is vital to finding an agent who is the right fit for your needs.
Separating Real Estate Myths From Facts
In conclusion, we have debunked several common real estate myths today. The truth is that it is still possible to make money with real estate investments and receive help from agents. Now that you know the facts, start your real estate journey confidently.
Take advantage of your ideal home. Research and speak to local real estate professionals to get the best deal.
If you find this article beneficial, read our other blog posts to get some help today!