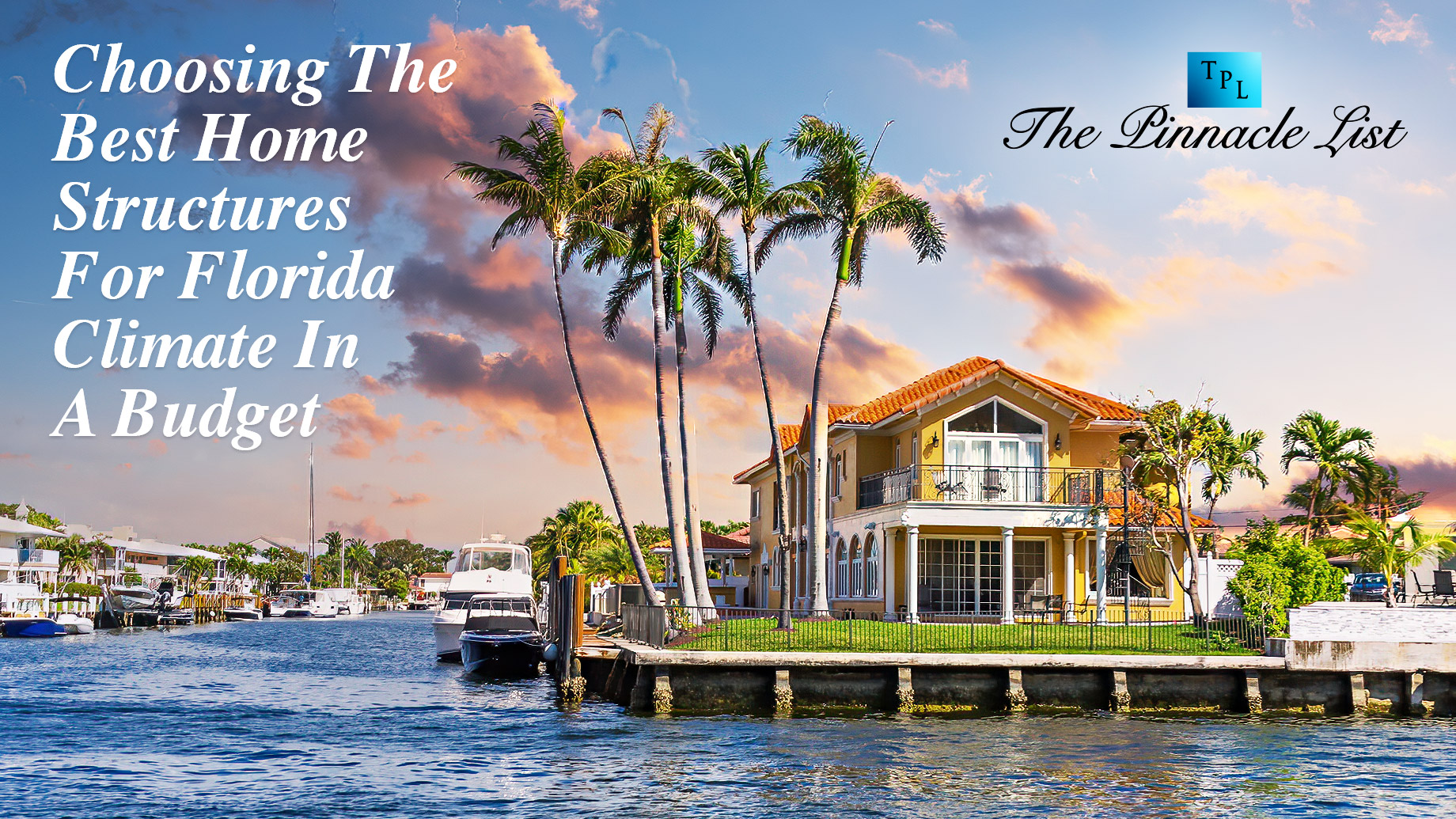 With its tropical storms, hurricanes, and high temperatures, Florida's climate can be harsh. To make sure that your home architecture is both cost-effective and protective, you need to choose a home architecture that is both durable and cost-efficient.
In this blog post, we will discuss the top 5 budget-friendly home architectures for the Florida climate, so you can make an informed decision about your next home purchase.
The Importance of Having a Climate-Protective Home Structure
Basically, a home should be comfortable and protective against three types of weather conditions. They are – desert conditions, rainy conditions, and cold conditions. If you can confirm that your house remains protected during these three conditions, then you can rest assured that your house is climate-protective.
A climate-protective home keeps you and your family safe and comfortable despite the weather conditions. This is basically what one should be looking for while building a home. It will keep you cold during excessive heat, or warm during severely cold weather. It will always protect you from any natural disasters like floods, tornadoes, earthquakes, hurricanes, and so on.
Use stones, metal roofs, adobe exteriors, trees, patio covers, solar panels, vinyl windows, and light-colored paint to make your home protective against desert weather conditions. You can utilize asphalt roofs, paperless drywall, underground downspouts, vapor barriers, and natural plasters to make a rainy weather-protective home. Then again, you can use carpets, composite wood, heating cables, heating tapes, snow guards, or vinyl wood flooring to remain comfortable in your home during the cold season.
The Top 5 Most Budget-Friendly Home Architectures for the Florida Climate
Now that you know the importance of having a climate-protective house, you should look for one if you are going to stay in Florida. Don't worry, we have lessened the hard work for you by presenting the following five home architectures:
1. Classical Revival Style
A classical revival style is a great option when finding the best structure for Florida's climate on a budget. This type of home structure has been around since the early 19th century. That is why homes with this type of style can be seen in the old towns in Florida, such as Cedar Key, Brooksville, Mount Dora, Dunnellon, St. Augustine, and so on.
Classical revival homes have a distinctive look with an iconic portico that provides a nice welcome at the entrance of the home. These homes also feature grand columns and balustrades that give them an air of sophistication. A classical revival style can be a cost-effective choice for the Florida climate due to its durable construction and resistance to wind and storms.
2. Mid-Century Modern Style
This style is characterized by low-slung roofs, clean lines, and open-concept designs. This allows homes to be more airy and open, while also making them easier to cool during hot summers.
Other features of the mid-century modern style are the use of natural materials like brick, stone, and wood, which are all highly durable. Additionally, these homes are built with large windows for plenty of natural light and ventilation.
Olympia, Wellington is a reputed community in Florida for having mid-century modern-style properties, making them pretty expensive. Most of the homes are equipped with pools and even fitness centers. So, it is obvious that these houses will come at a price.
3. Mediterranean Style
The Mediterranean style is one of the most popular home architecture choices in Port Charlotte or Orlando, Florida. This type of home is characterized by its signature roofline, stucco walls, and arched doorways.
This type of architecture offers excellent protection from the harsh Florida climate. On top of that, it is a great choice for creating a beautiful and functional home on a budget. That is because the building materials used in Mediterranean-style homes are often very affordable.
4. Contemporary Style
A modern, sleek look and adaptability to Florida's climate make contemporary-style homes very popular in Orlando. This type of home features either a flat roof or an open floor plan to take advantage of natural lighting. In addition to that, they include solar panels to reduce energy costs, which makes it an ideal choice to live in Florida.
Contemporary architecture also makes use of sustainable building materials, such as recycled wood and metal. Because of its durability and affordability, the contemporary style is perfect for budget-friendly homes in Florida's tropical climate.
5. Victorian Style
Most of the time, these homes are characterized by their intricate details, pointed roofs, and traditional patterns. They usually come with a symmetrical façade, large windows, and steeply pitched roofs.
One of the advantages of building a Victorian-style home is that they are designed with thicker walls, which provide better insulation and keep energy costs low. Moreover, they feature wrap-around porches, which act as an additional layer of protection against hurricanes and extreme weather conditions.
In terms of cost-effectiveness, Victorian-style homes are incredibly affordable compared to other home architectures. The building materials (like wood) are readily available in Sarasota, Florida, and can be bought at reasonable prices.
When it comes to choosing the best home architecture for the Florida climate, there are many factors to consider. From hurricanes to heat waves, choosing a home structure in Florida can be a challenge.
Fortunately, now you know the five most budget-friendly home architectures for the Florida climate. Each of these home architectures provides strong protection against the harsh Florida climate. No matter which type of home architecture you choose, make sure that it meets your individual needs.