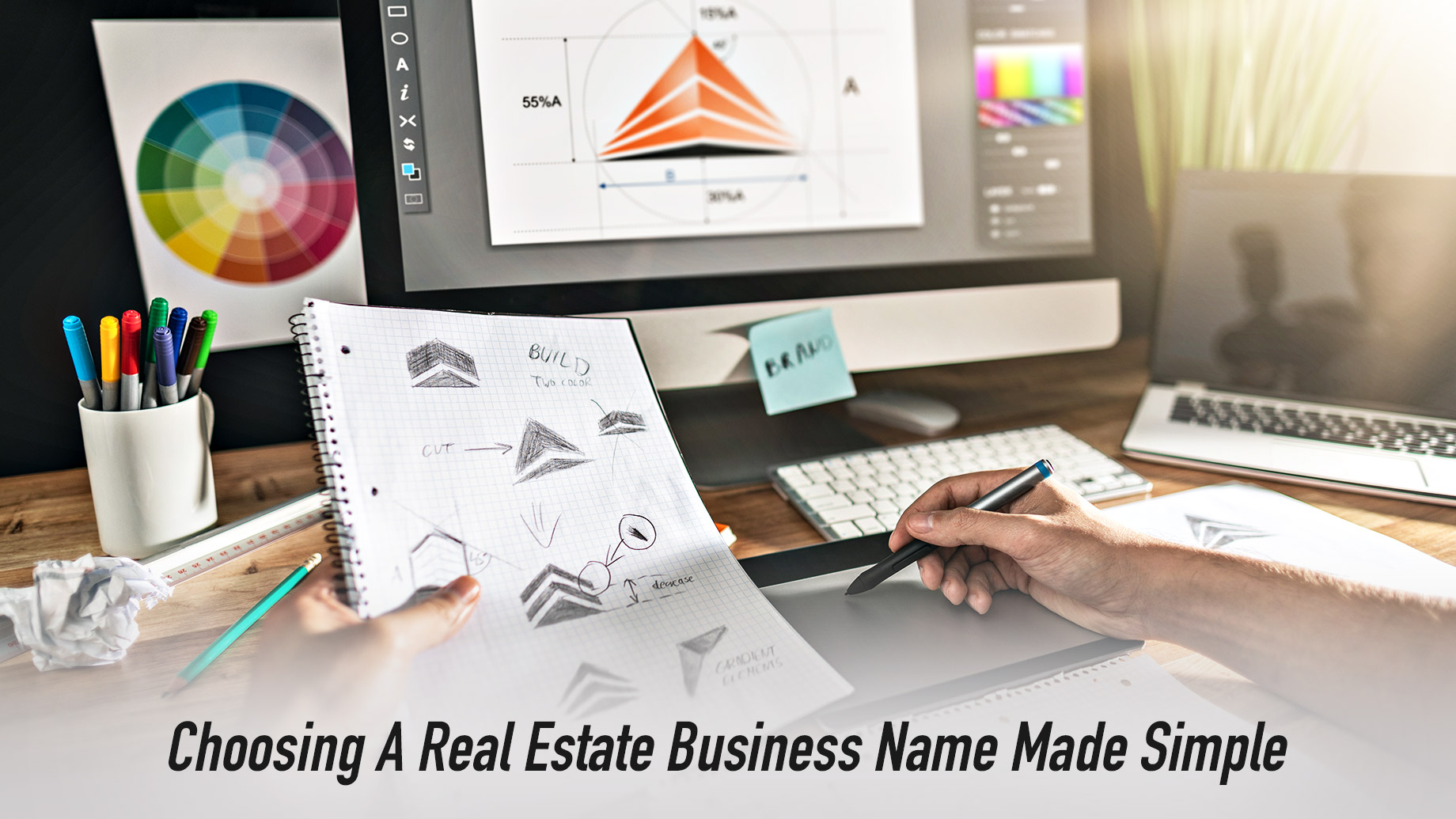 The real estate business is potentially exciting and lucrative because the economy is picking up after the disruption of the COVID-19 pandemic. If you intend to enter the real estate business, you must think about your business name because changing it later requires a lot of effort and investment. The importance of a good business name cannot be overstated as it helps to differentiate your company from the rest and conveys positive values that make a good impression on your target audience and make it memorable. Some of the top things to for deciding on a name for your real estate business:
Make a List of Potential Names
A business name must be simple, but innovative to make an impact while being easy to understand and remember. Because it can be hard to think of company names unless you are a very creative person, the best way of attacking the problem is to make a list of names as and when they strike you. It does not matter if some of them look a little raw, as there will be enough time to refine them. According to Entrepreneur, a business name needs to sound good.
You can help your thought process by listing the qualities the business name should reflect, like trust, honesty, domain expertise, proficiency, etc., along with the competitive advantages you want to project. If you find the going tough, you can use an online business name generator that will throw up hundreds of names based on your inputs. You can use the site-generated names for Real Estate Company tool as inspiration to think of smart and unique business names.
Avoid Difficult Names
It can be easy to go overboard when thinking about names for your real estate business. However, you must avoid names that are arcane and difficult to understand by your target audience. Also, stay clear of names that are difficult to spell and pronounce even if they seem great on paper. A good brand name should instantly identify you and differentiate you from the competition. Keeping the name simple will also make it easier for people to search for you online or to refer you to other people.
Avoid Names That Limit Growth
When you are starting your business, it may seem a great idea to incorporate the location in the name so that your niche target audience immediately knows you are a specialist in that geography. However, while this strategy can give you a good start, you will find living with it painful when you expand into other territories. It can be hard to get customers in Salt Lake City if your company's name includes Washington.
Conclusion 
While there are many examples of names that don't mean anything, it is always better to use a business name that has some relevance to the needs of the target audience. It will make establishing your brand name easier and less expensive. Also, make it a point to find out how the business name sounds and if it means anything funny or negative in other cultures. Try to keep the name short and sweet for the best impact and memorability.