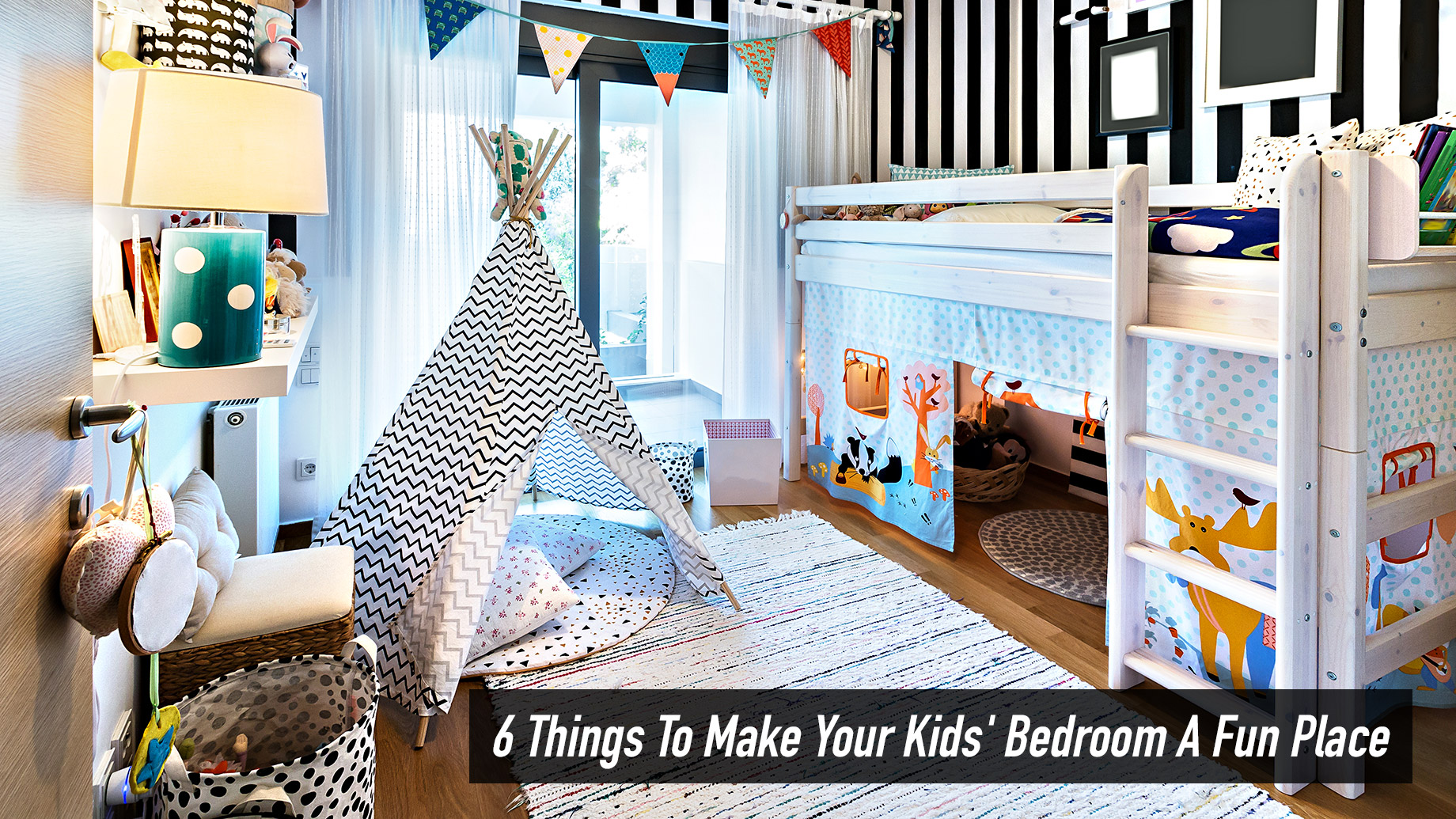 Babies and toddlers need extra care when sleeping. Therefore all parents keep their little kids in or near their bed. However, the children grow up so fast that you may not realize until they demand a separate bedroom. You can allot a tiny room to your kids but it would be great if you design it first and then give it to your kids. So, the question is how to design your kids' bedroom to make it the best place for them.
For starters, Free Time Hobbies can provide you with great options for model ships that your kids will surely enjoy. When you want to design your bedroom or your office, it might be good to hire an interior designer, but no one can design your children's bedroom better than you. The parents know everything about their kids' likes and dislikes. You just need to note down the things your kids like the most and try to add all such things in their room. On the other hand, you should avoid all the things that your kids don't like.
6 Things to Make Your Kids' Bedroom A Fun Place
All kids have an active mind and sharp vision, that's why the kids can notice little-little things that adults can't. As a parent, you know about your children's color preferences and their favorite games. Therefore we suggest you talk to your children and note down their most favorite things so that you can add them to the bucket list of their bedroom. Here we provide some of the most favorite things of all kids which you can add to your child's bedroom to make it a fun place.
1. Colorful Lighting
Lighting is the main highlight of a bedroom. When you are designing your kids' bedroom, you should add some colorful lights to it. These lights must include your kids' favorite colors. Suppose, your one child likes blue color and other child likes pink color, so you should add both color lights in their bedroom to attract their attention when they are in room.
When you add the colorful lights, make sure the lights are not disturbing or irritating. Because some lights may grab kids' attention but they also interrupt their sleep and other activities.
2. Cartoon Posters
All kids love watching cartoons and every kid has his/her favorite superhero. You know what we are talking about, right? You should get the wall posters of your kids' favorite cartoons and/or superhero characters. For example: If your kids like spider-man, hulk and mickey mouse then you should get their posters to add them to your kids' bedroom walls. The posters not only increase the beauty of the room but also allow your children to see their favorite cartoon everyday. You can also add some funny cartoon posters that make your kids laugh every morning.
3. Bunk Bed or Loft Bed
The kids' bedroom is often smaller than their parents' bedroom. The lack of space is a remarkable issue for kids rooms. We have an amazing solution for you i.e. a bunk bed with stairs or a loft bed with a desk. If you want a space-saving bed for one child then buy a loft bed with a desk to fulfill your child's studying and sleeping needs together. Your child can sleep comfortably on top of the loft bed at night and study on the underneath desk during the daytime.
In case you want a bed for two kids and some storage space then buy the best bunk beds with stairs with under-step drawers. Such a bunk bed provides sleeping space for two to three kids plus hidden storage under stair-steps and open storage inside shelves. The kids can safely climb up on stairs to access the top bunk, while the lower bunk is accessed from the room floor. It can be more fun if you choose a bunk bed with stairs and slides for kids.
4. Indoor Swing
An indoor swing can encourage your kids to stay inside the home during summer, lockdown, and other critical times. You should get a swing with a chair and attach it to the room ceiling. Make sure the swing is not installed in front of the room entrance because it can hit you or another child entering the room when one child is swinging inside. The kids can play on the swing one by one for hours.
5. Storage Shelves & Cabinets
You should add some open shelves, drawers and cabinets to your kids' bedroom for storage purposes. The kids often have plenty of clothes, toys and study materials plus sports equipment. To keep all these things organized, you must add separate storage shelves and cabinets in your kids' bedroom. Make sure that you don't take up much floor space when adding multiple storage options to your children's bedroom.
6. Indoor Trampoline
When we hear the word "trampoline", we often consider it as a piece of outdoor equipment. But do you know that there are indoor trampolines that you can buy for your kids' bedroom? The indoor trampolines are recommended for toddlers as well as kids. You can select a toddler trampoline with a handlebar or a kids trampoline with a safety enclosure based on your child's age.
A trampoline in your child's room can help to develop motor skills in kids and also provide some health benefits. For safety concerns, make sure that only one child jumps on the trampoline at a time. If there are two-three kids, you should allow them to play on the trampoline one by one.
Safety Warning: No Sharp Objects Allowed
Before you start designing your child's bedroom, we strongly recommend you to be very careful. Don't add any sharp object or an object with sharp edges to your child's room. Any sharp object near your kids' bunk bed or swing or play area can be dangerous. Therefore you should avoid all sharp objects when designing your kids' bedroom.
Conclusion
The kids' bedroom is a tiny room that is filled with so many things. So, you have to be careful when designing it so that your children get enough floor space for walking and playing even after adding their favorite furniture and equipment.