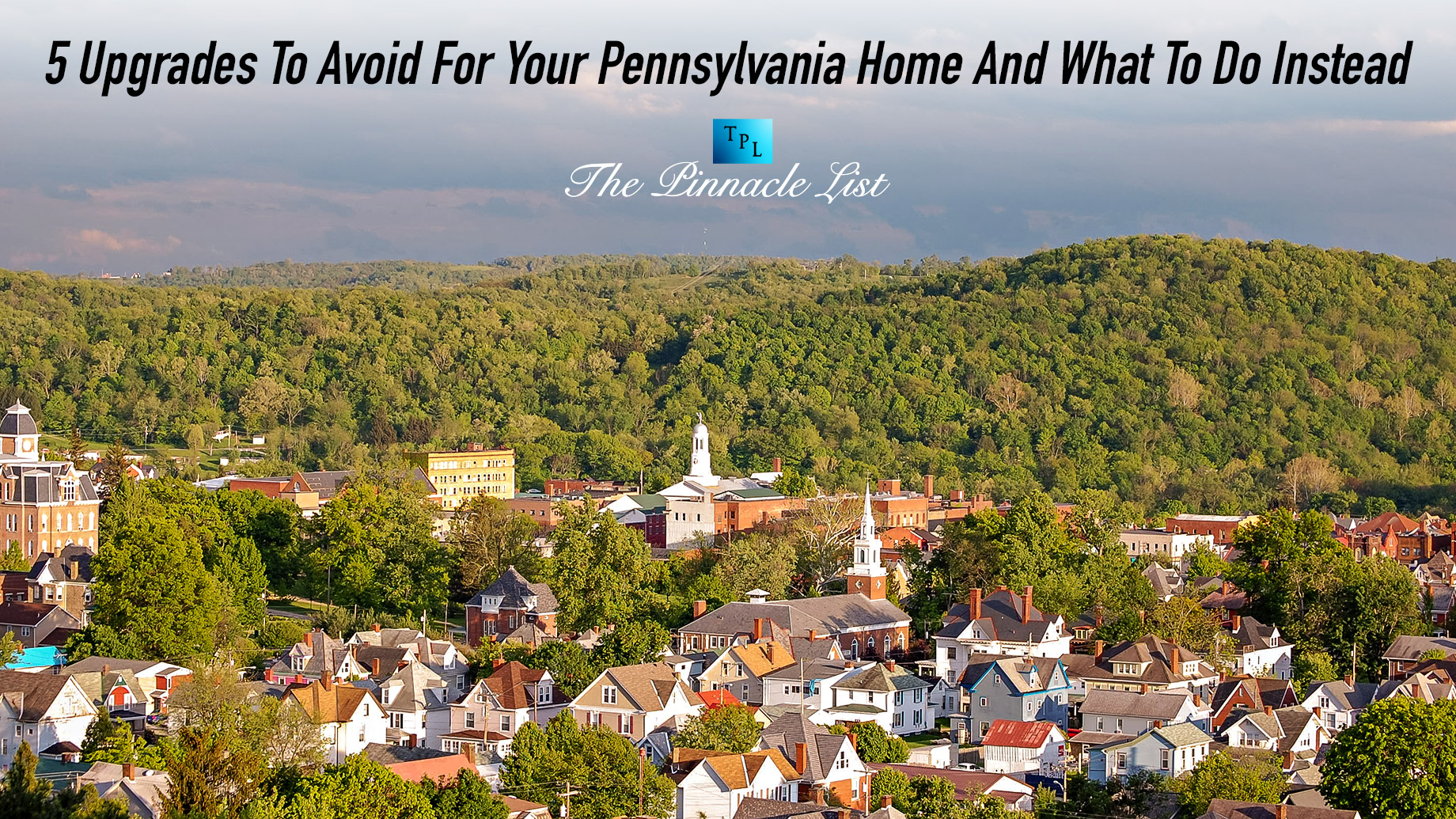 Some of the most common home upgrades in Pennsylvania include kitchen and bathroom upgrades, which are two home improvement projects that almost always increase property value. However, there are several other home upgrades that Pennsylvania homeowners may consider, but they don't always increase property value. Here are five home upgrades to avoid, and what to do instead.
1. Bedroom Conversion
When it comes to bedroom conversions (such as into a home gym or walk-in closet), you'll be spending more money on this home improvement than what will be added to your home's overall value. The number of bedrooms in a home is important to those looking to buy a home in Pennsylvania (and all over the U.S.), and when a bedroom is converted into a room that can't function as a bedroom, they're less likely to be interested.
Instead of converting a bedroom into a room that can't be used as a bedroom, consider converting an unused bedroom into a home office or another area that can be used as a bedroom if you plan to sell your home. Also, consider simple upgrades like installing hardwood or laminate flooring.
2. Extensive Landscaping
Curb appeal (or the outside of your home) is very important when it comes to overall property value because it's the first part of your home that is seen by others. So naturally, you'd think that extensive landscaping would be the best way to boost your curb appeal. While landscaping is necessary for curb appeal, spending hundreds of dollars on landscaping won't add as much value to your home as you think.
Instead, stick to simple landscaping that won't cost you a fortune. Even simply maintaining your lawn yourself by watering and cutting it regularly is enough to boost your curb appeal. Plus, if you do end up selling your home, the new homeowners may decide they don't like the elaborate landscaping and remove everything.
3. Garage Conversion
In most cases, adding more liveable square footage to your home by converting a room is one of the best ways to boost your property value— in Pennsylvania and all over the U.S.— but garages aren't always the best rooms to convert. This is because garages are desired by many people to park their cars and also for storage.
Instead of converting your garage, consider converting your basement into a bedroom or mini living space, depending on how big it is. More people are willing to buy a home with a converted/finished basement because items stored in a basement can be stored in other rooms. You can also convert an attic, but there are stricter guidelines to follow for this type of conversion.
4. Sunroom Addition
Sunrooms are a home addition that typically has windows on three sides of the room, allowing natural sunlight to flow into the room. Sunroom additions can cost tens of thousands of dollars, but Pennsylvania homes don't usually recoup this value in a resale. Some buyers may love the idea of having a sunroom, but adding one won't significantly increase your property value.
Instead of a sunroom, consider a timber frame pavilion for your backyard. Going back to curb appeal, your backyard is just as important as your front yard, and a gathering place in your backyard is a great way to boost property value. Including an outdoor kitchen helps too, since your indoor kitchen is the most important room in the home when it comes to the real estate industry.
5. Swimming Pool
Swimming pools are fun and loved by many people, but it's not the best addition to a Pennsylvania home. Pools are better suited for climates where it's warmer year-round, and Pennsylvania experiences all four seasons. Swimming pools are also a huge responsibility and liability, and not many homeowners want to have this burden on their shoulders. It also costs money to maintain a pool, and homeowners aren't usually looking for an extra expense.
Instead of a pool, you can consider a small water feature to add to your backyard. The smaller, the better, since smaller water features are easier to maintain and are less of a hazard. They also boost the curb appeal of your backyard.
Of course, if you plan to continue living in your home, then you can make any home upgrades that you want. However, if you aren't sure if you'll sell your home in the future, you may want to stick to home upgrades that will add value to your home.