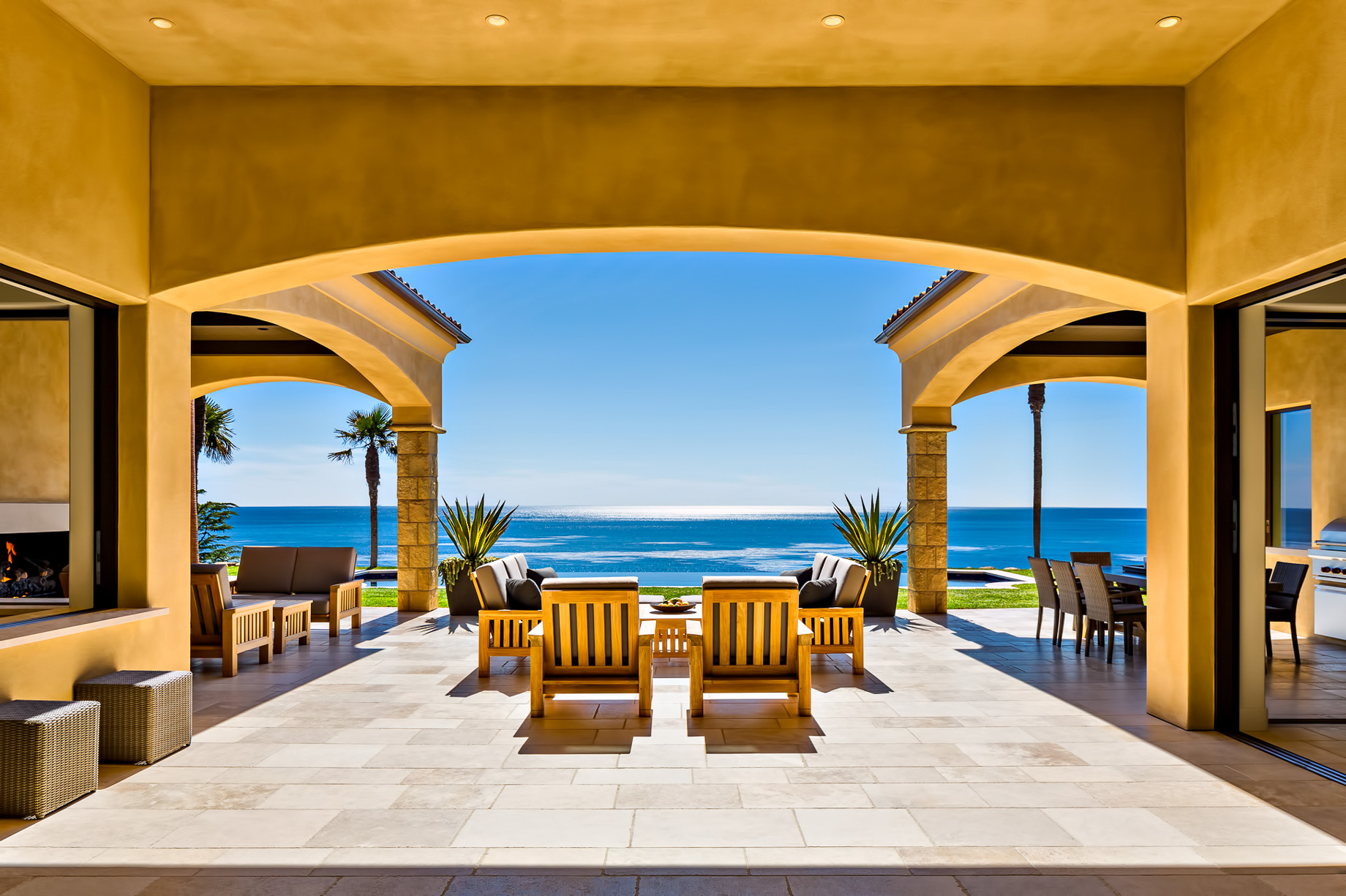 Name: The Spanish Estate
Type: Spanish Contemporary
Bedrooms: 5
Bathrooms: 7
Size: 7,204 sq. ft.
Lot: 1.0 acre
Built: 2013
Oceanfront vistas await at The Spanish Estate, an incomparable residential retreat perched on a private bluff top in Malibu's exclusive Marisol community. Masterfully designed by award-winning architect Barry Berkus A.I.A, this earthly paradise offers clear views of the Pacific the moment you pass through the stunning 60-foot wide great room with soaring 16-foot ceilings and gaze across the panoramic Ocean view over the sparking waters of the 50-foot infinity edge pool.
Pass through the residence and soak in the blue-sky view across the Ocean, which seamlessly blends into the horizon stretching as far as Catalina Island. Dual master suites appropriately named "sunrise and sunset" take advantage of the sun's arc across the sky and feature gallery-style walk-in closets. A sheltered courtyard spanning 3,200 sq. ft. entertains with a wood-burning fireplace, BBQ, and lounge areas.
A rare find, this extraordinary single story contemporary Spanish Style Malibu Estate is just 20 minutes from a private plane at Camarillo airport. Enjoy world-class surfing and parasailing by the water's edge. An acre of immaculately restored coastal land lends a pristine, natural playground all to yourself in this sensational residence that is literally a perfect representation of luxury
Architect: Barry Berkus Architect
Photography: Ciro Coelho Photography
Location: 11768 Ellice St, Malibu, CA 90265, USA